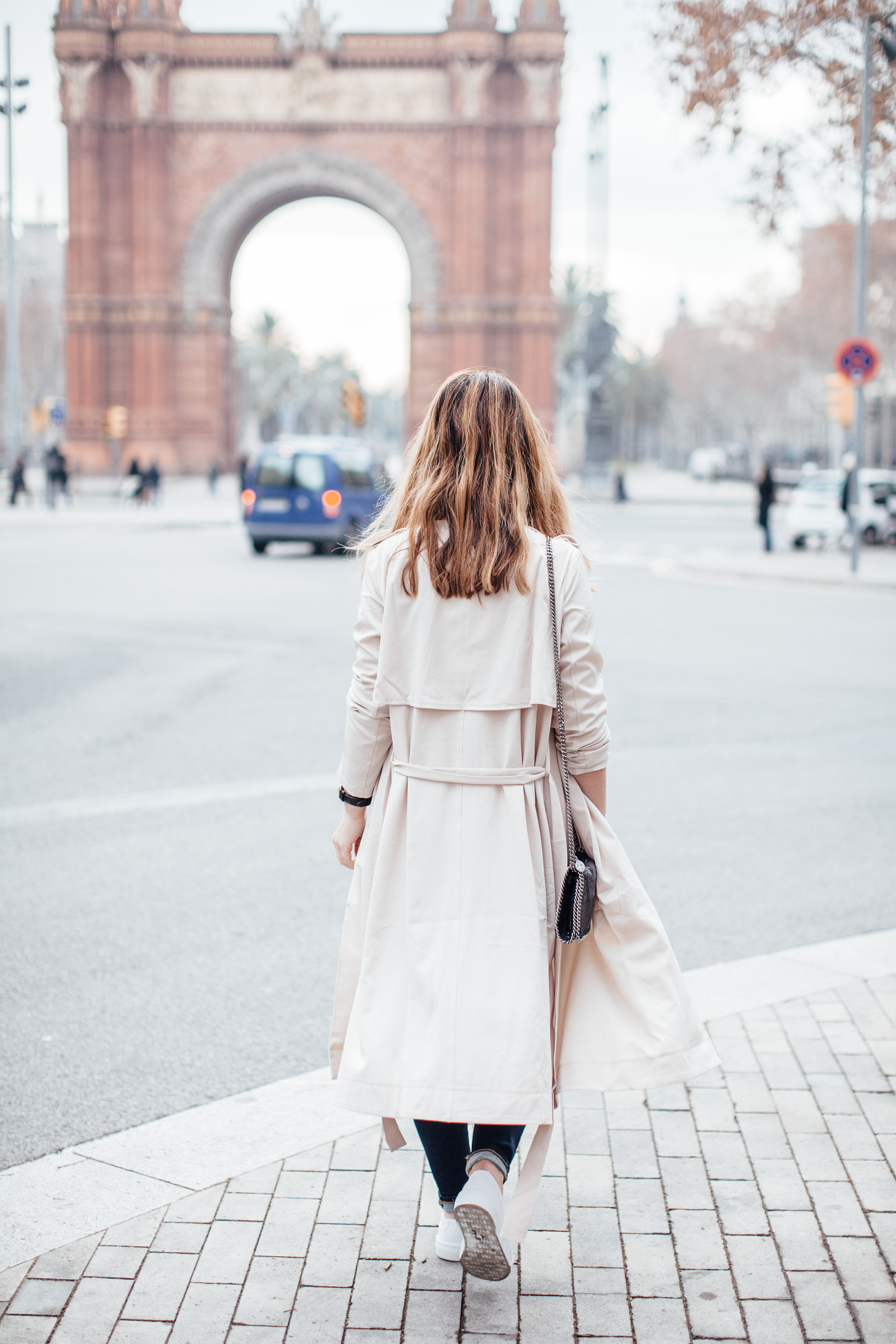 What I'm wearing: SheInside Trench Coat $24, Daniel Wellington Watch, Stella McCartney faux python skin bag, 7 For All Mankind, Pull & Bear kicks similar here.
Photography by Charlotte Van Den Berg 
It was 1987 when we moved from Israel to Barcelona and I was 4 years old, today I am 32 so you do the math:) I am talking about a Barcelona when no one spoke English, a city that seemed despite it's sunshine grey and abandoned, almost like a forgotten city, still it kept all it's charm and beauty! As some of you may know, being a foreigner (in any city/country) far away from your own culture, mentality, without speaking the language with no papers and no support system whatsover is not easy by any means! For that and endless reasons more I am so proud of my parents and my family not only for who they are, but for being strong and always fighting to make it and to be triumphant at everything they work so hard for. Barcelona is where I call home, my family has really seen many struggles in this city, but on the other hand we have experienced so many priceless and happy moments in this city, which is why I call it home, because to me home is where you have good and bad life experiences that have shaped you in a positive way in becoming the person you are today.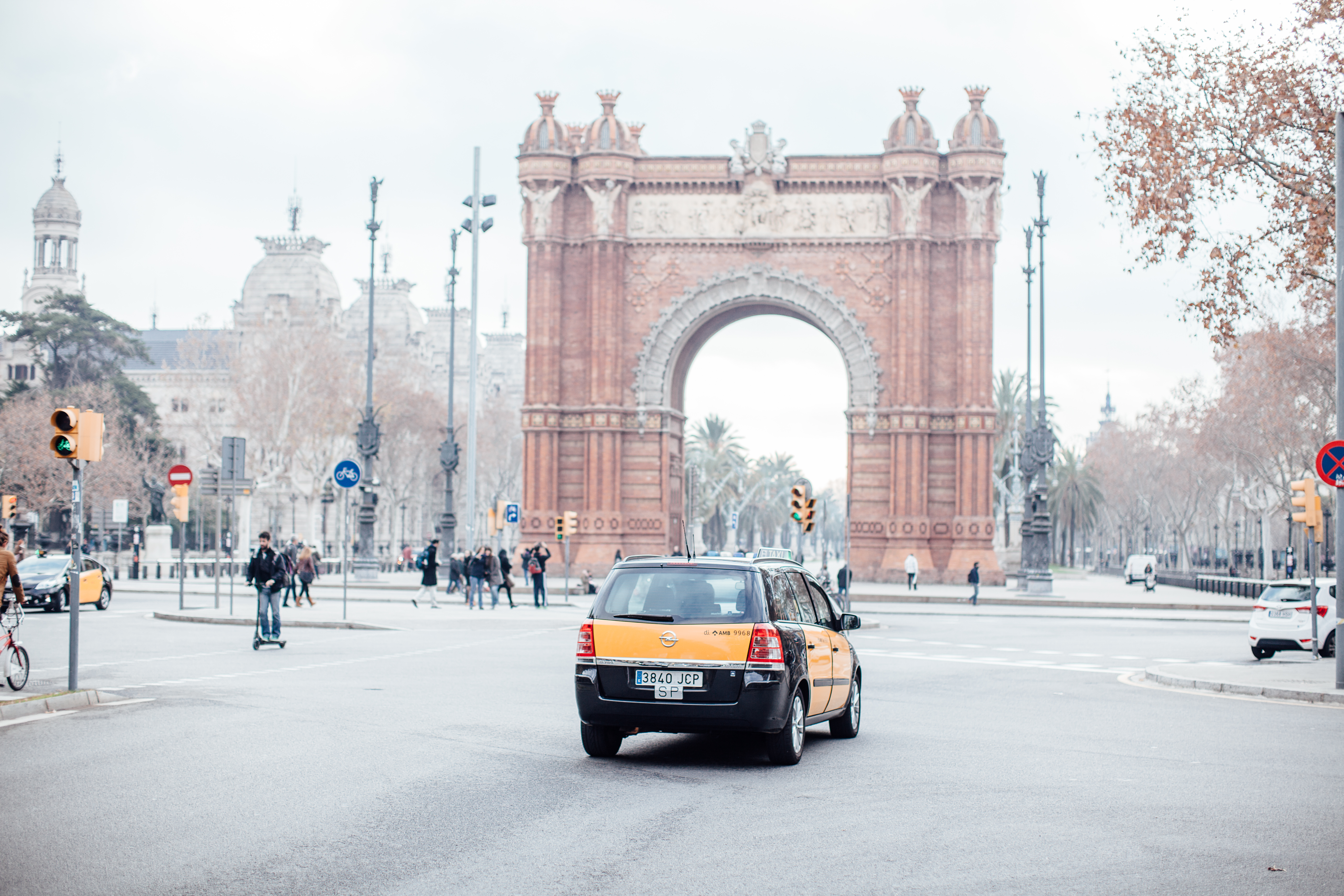 On the blog I have always kept quite private, giving you glimpses of my personal life, and sharing some aspects of my private life here and there, and not quite opening up. The reason is because I have always been quite personal about my private life, and I never liked to share too much, but as time has passed by and I have exposed more and more of my life through social media especially I feel much more at ease now, and treat it like my life diary which I find absolutely liberating in a way.
Throughout the years we lived in (almost) every neighbourhood in this city, from Paralelo, to Gracia, Eixample and finally settled in Sant Gervasi, which is why I believe I have an even stronger tie to this city, as if I have experienced it's many colors and flavours. Growing up here surrounded by all these larger than life monuments and art all around me was many times a way to escape the harsh reality at the time. My mother loved taking us to Plaza Catalunya, Plaza Espanya to see the amazing fountains at night, or right here to Arco del Triunfo and then we would walk down to La Ciutadella (one the city's most beautiful park) to spend the afternoons playing and running around. Today I have chosen to shoot my look right here, because I wanted to share this magical place with you all, so whenever you do decide to visit Barcelona or if you live here you should visit it, to be inspired by it's strength, to know that no matter what you are strong, you will come out victorious whatever your struggle in life.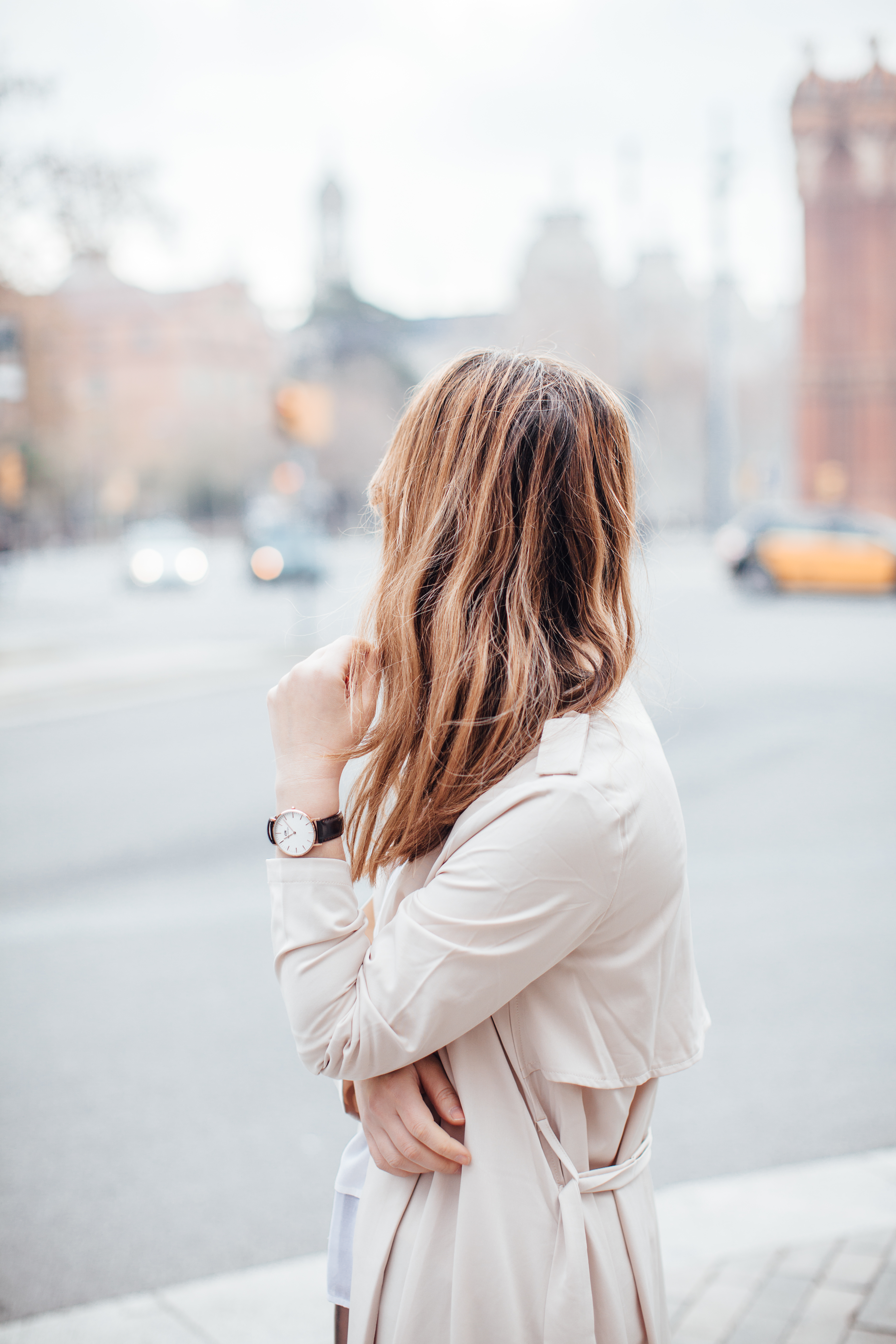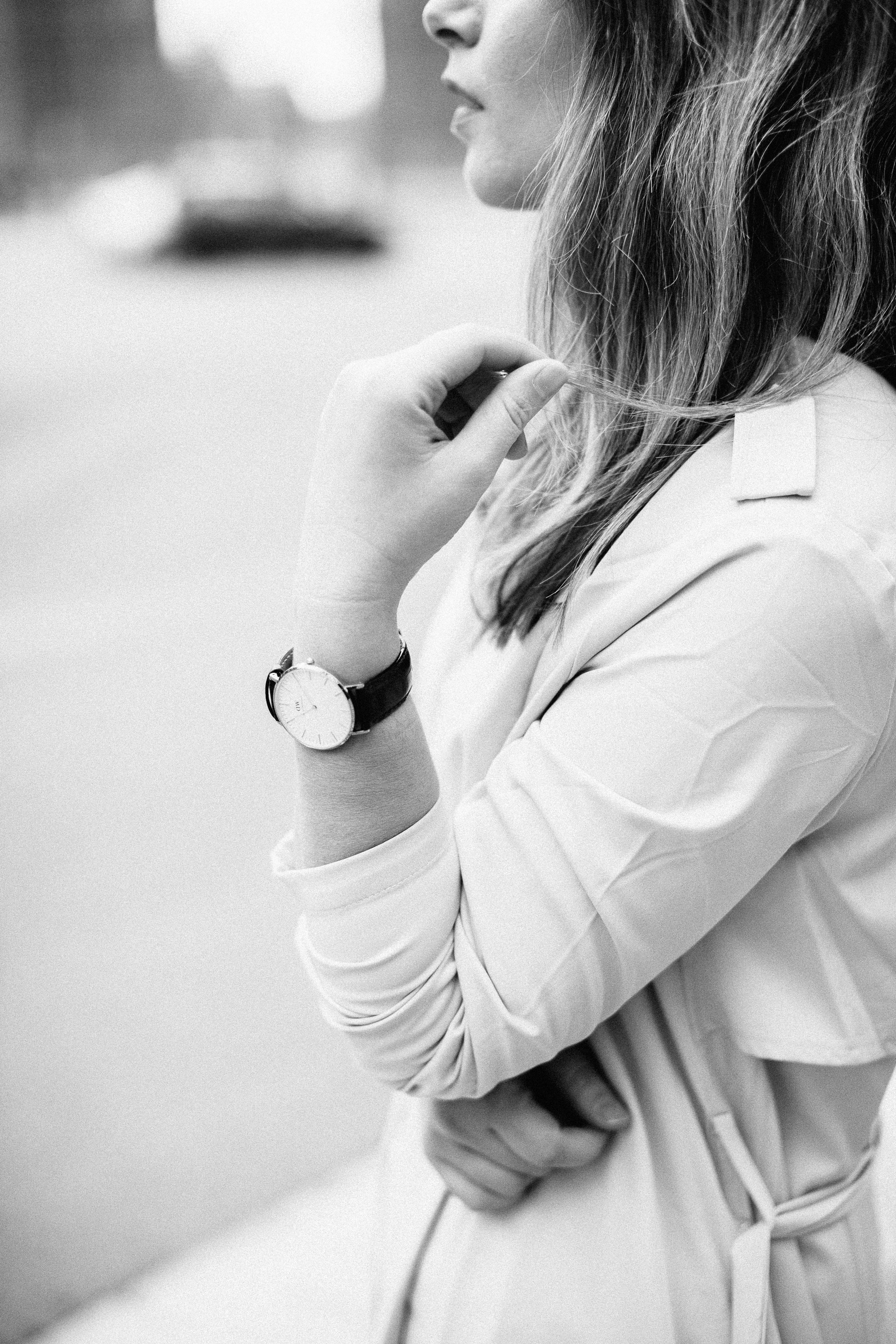 Thanks to my mother my brothers and I love art, music, dance and culture she has taught me to appreciate it in every form, and that it is so deeply rooted in our culture (my parents are Georgian from the country Georgia once part of the Soviet Union). But my background deserves a whole other post, and actually explaining my childhood and all the places I have grown up deserves another one, which is why I have decided to (soon, I will keep you posted) start posting videos on my YouTube channel so you can all get to know me a little better. Feel free to write on the comments section anything you'd like to know about me, any questions you might have I would absolutely love to answer them and start a conversation! Besos and thank you:)