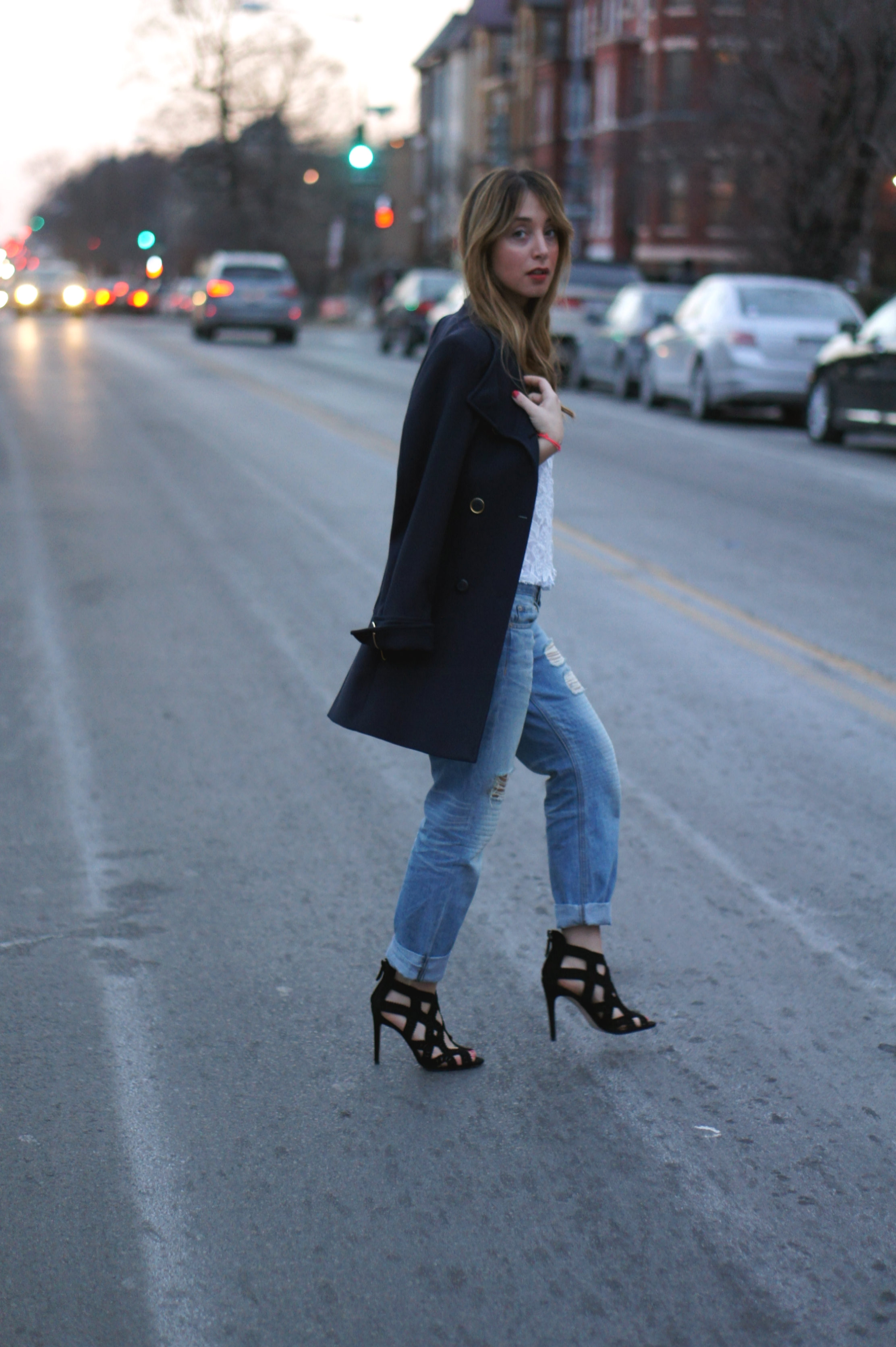 Don't you love when you find a long lost (timeless) garment hidden like a treasure in your closet? I absolute love those moments, it is so easy and simple to just go and shop for new pieces, or find new looks to shop online. But there is something that is so much more rewarding about pieces that we bought years ago, and we can proudly wear them and style them in today's relevant style. This happened this weekend, when the weather warmed up and I needed a jacket/coat that wasn't too warm, and I found this beautiful navy REISS London coat!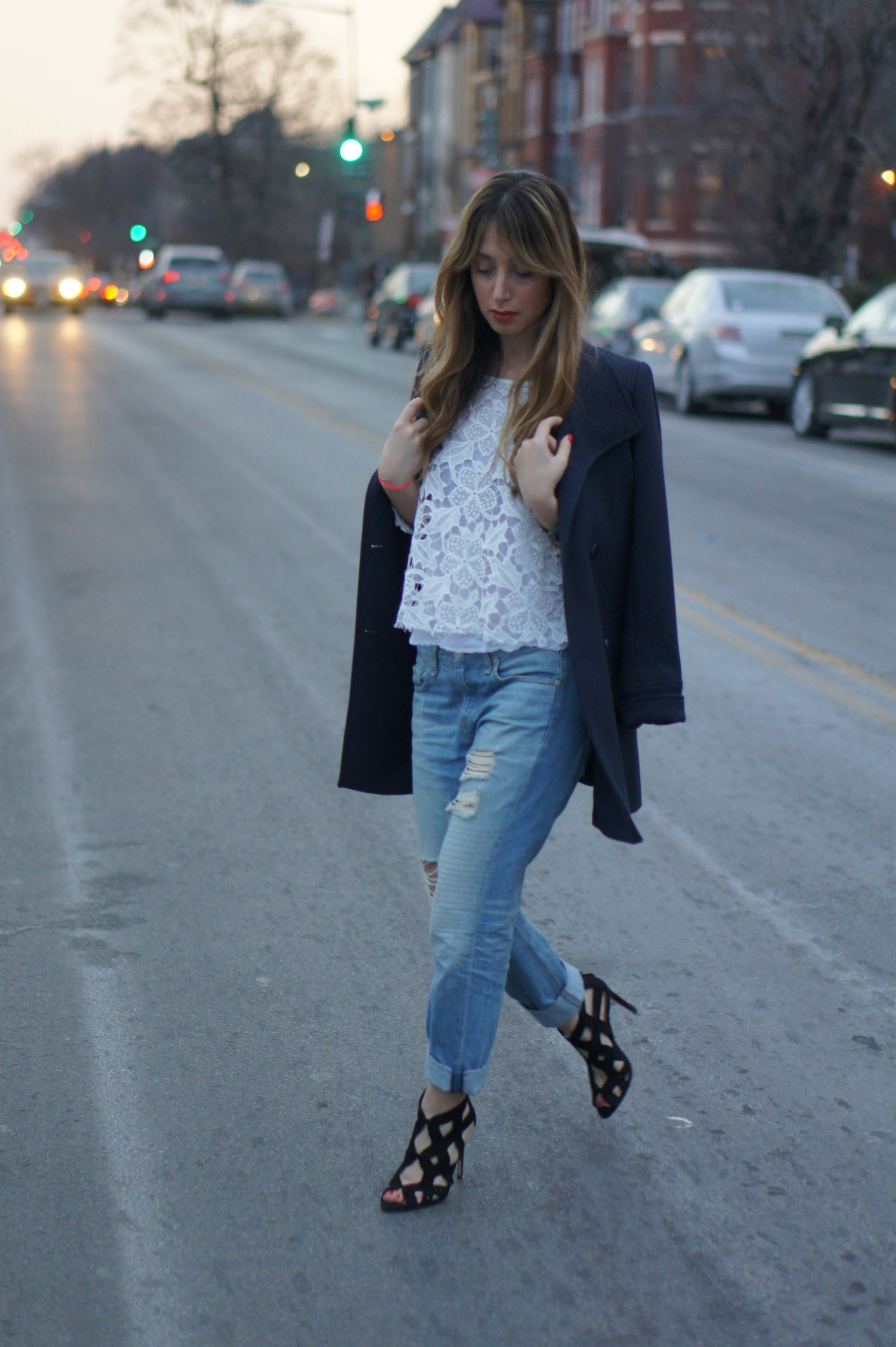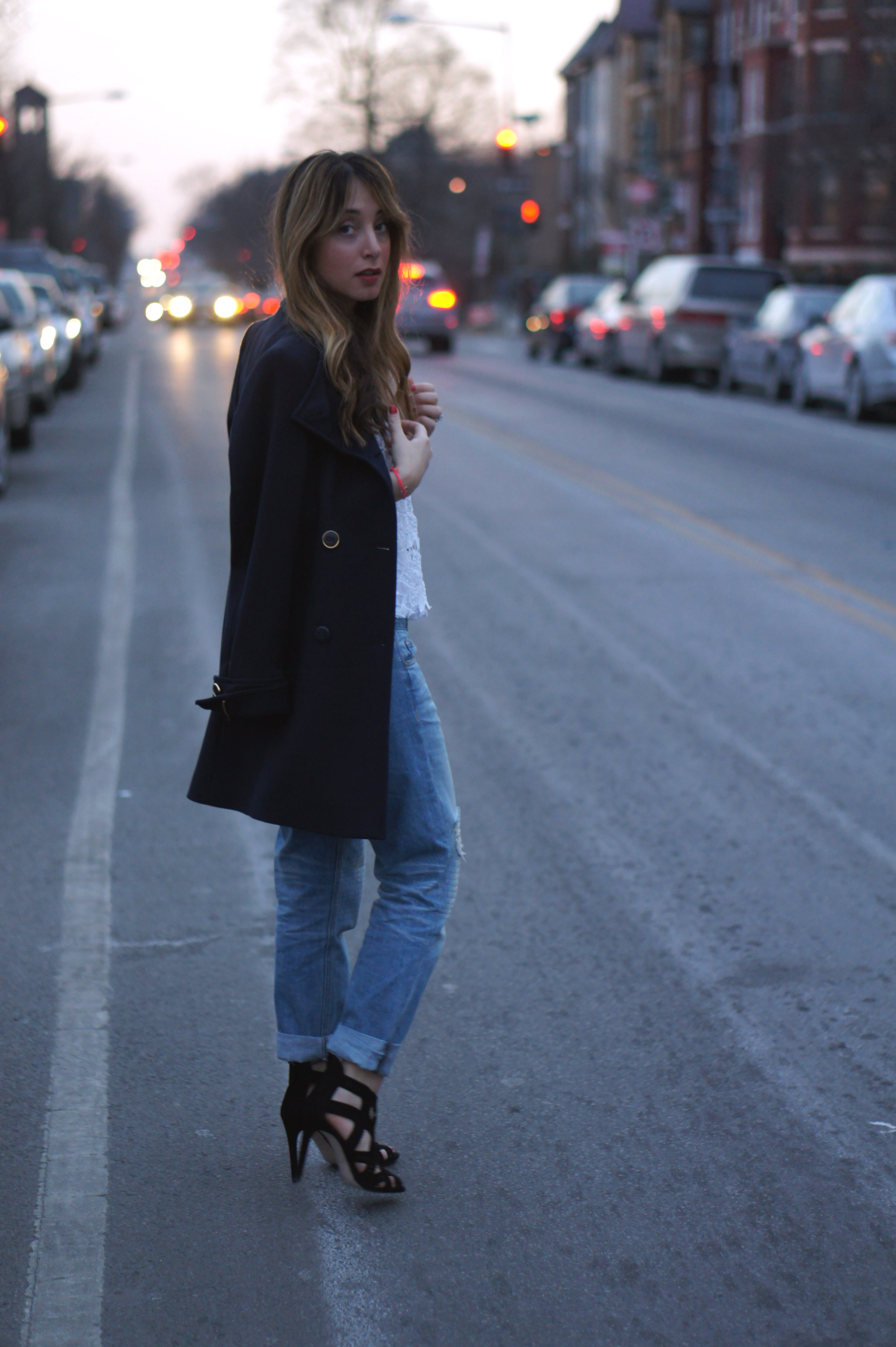 So I styled it with my new pieces;) Such as this Rag and Bone boyfriend jeans exclusively designed for Intermix (prepare to see me wearing these over and over again), my Zara suede criss cross heels, Zara white lace top, with a touch of chic jewelry by TOUS. As you all know last week I was flown to Miami to spend a fabulous day with TOUS, and they showed us their new pieces, and let me tell you their collection has romantic and timeless designs for you (and your beautiful loved ones). Stay tuned for more on TOUS this week;)! So looking like this I was ready to go to a nice dinner with my hubby and friends. What's that timeless piece you recently (re)discovered in your closet?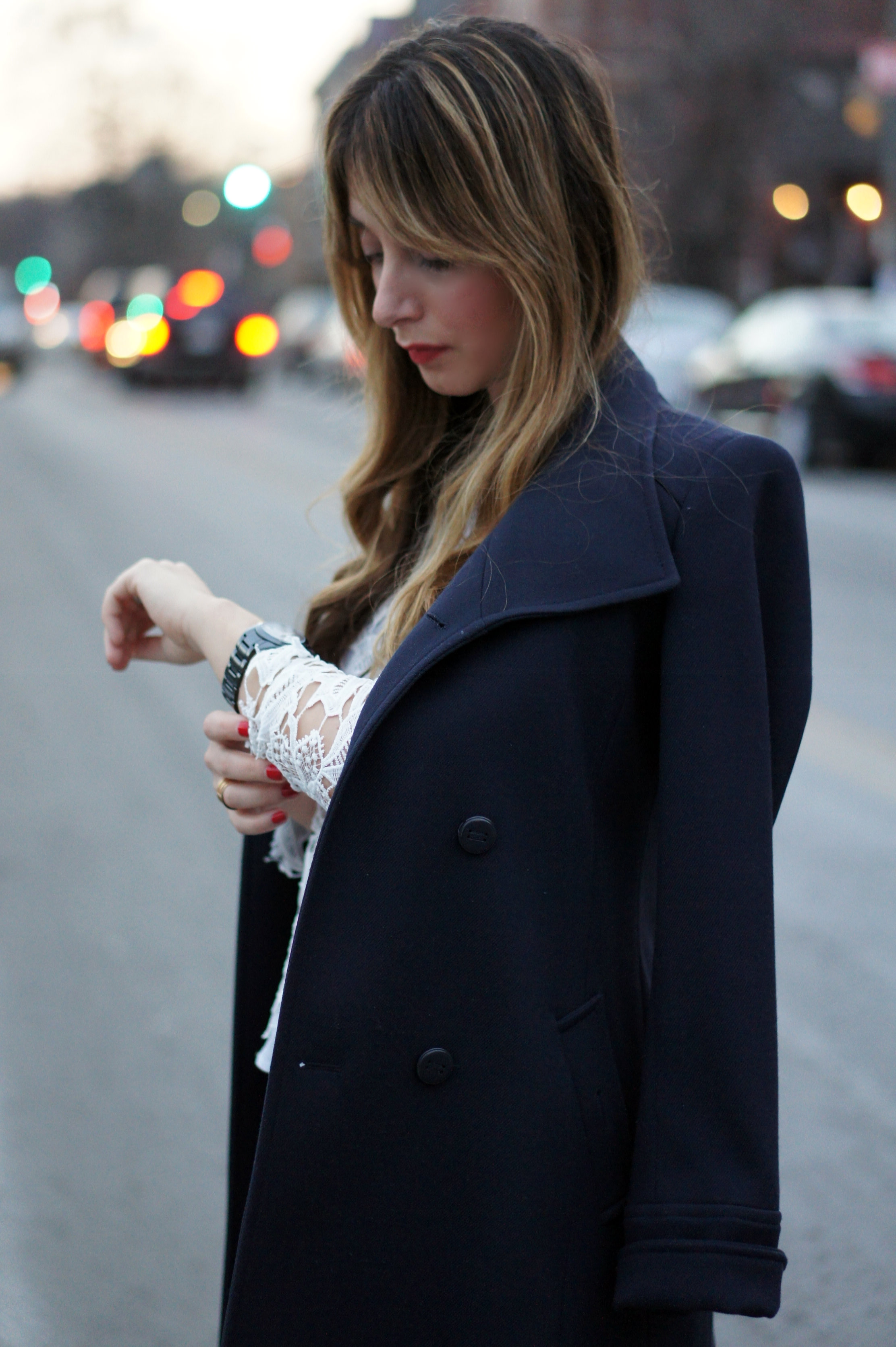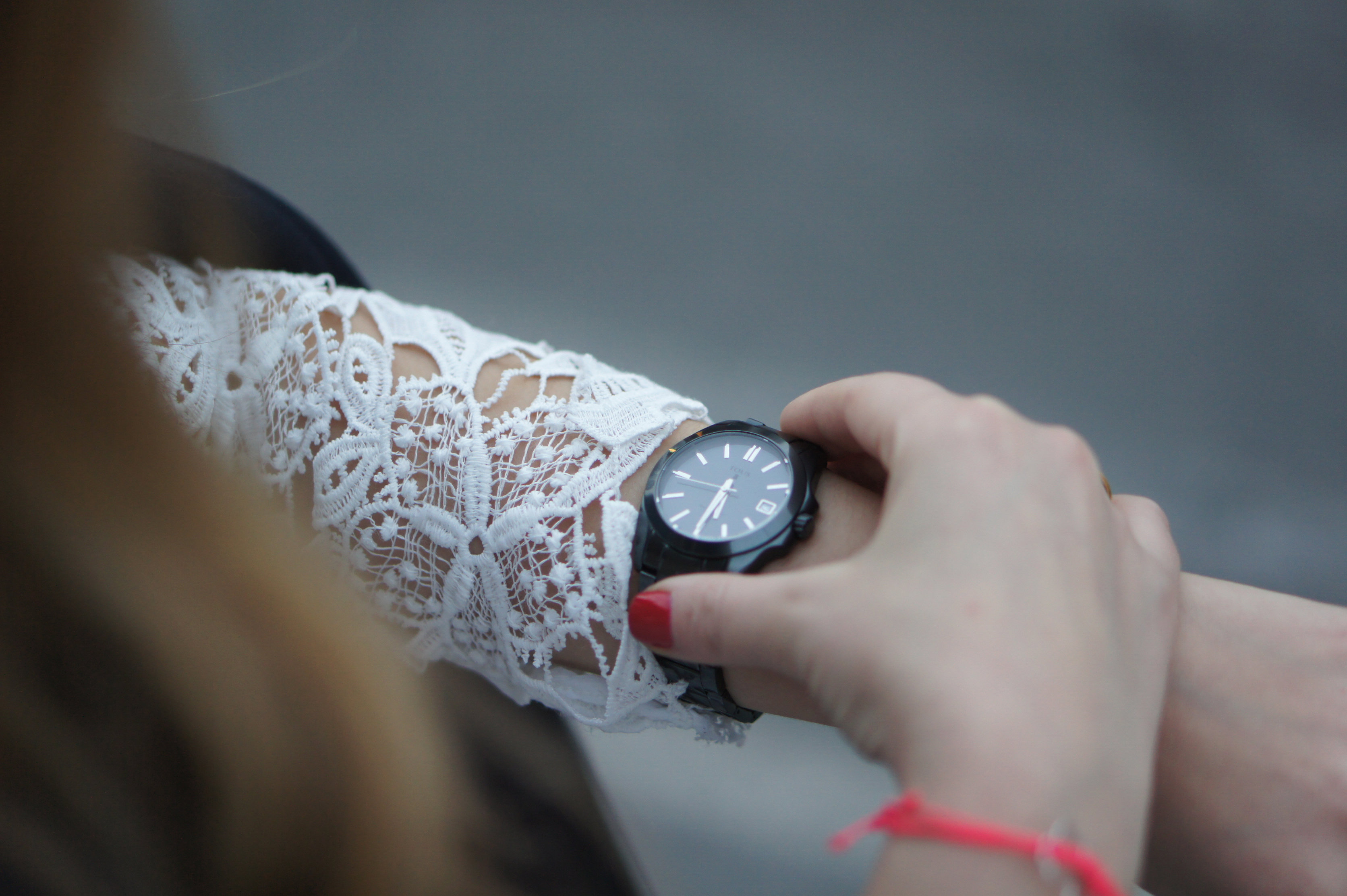 A quien no le gusta descubrir esas piezas que se nos habian olvidado en nuestro armario? Siempre es facil salir de compras, y encontrar nuevas piezas, pero hay algo que es tan especial cuando de repente reaparecen piezas unicas olvidadas y escondidas en nuestro armario! Y eso es lo que me paso este fin de semana, cuando de repente paro de nevar, salio el sol y tenia que poner a un lado mis super abrigos, y necesitaba un abrigo "light" para salir a cenar con mi marido y amigos!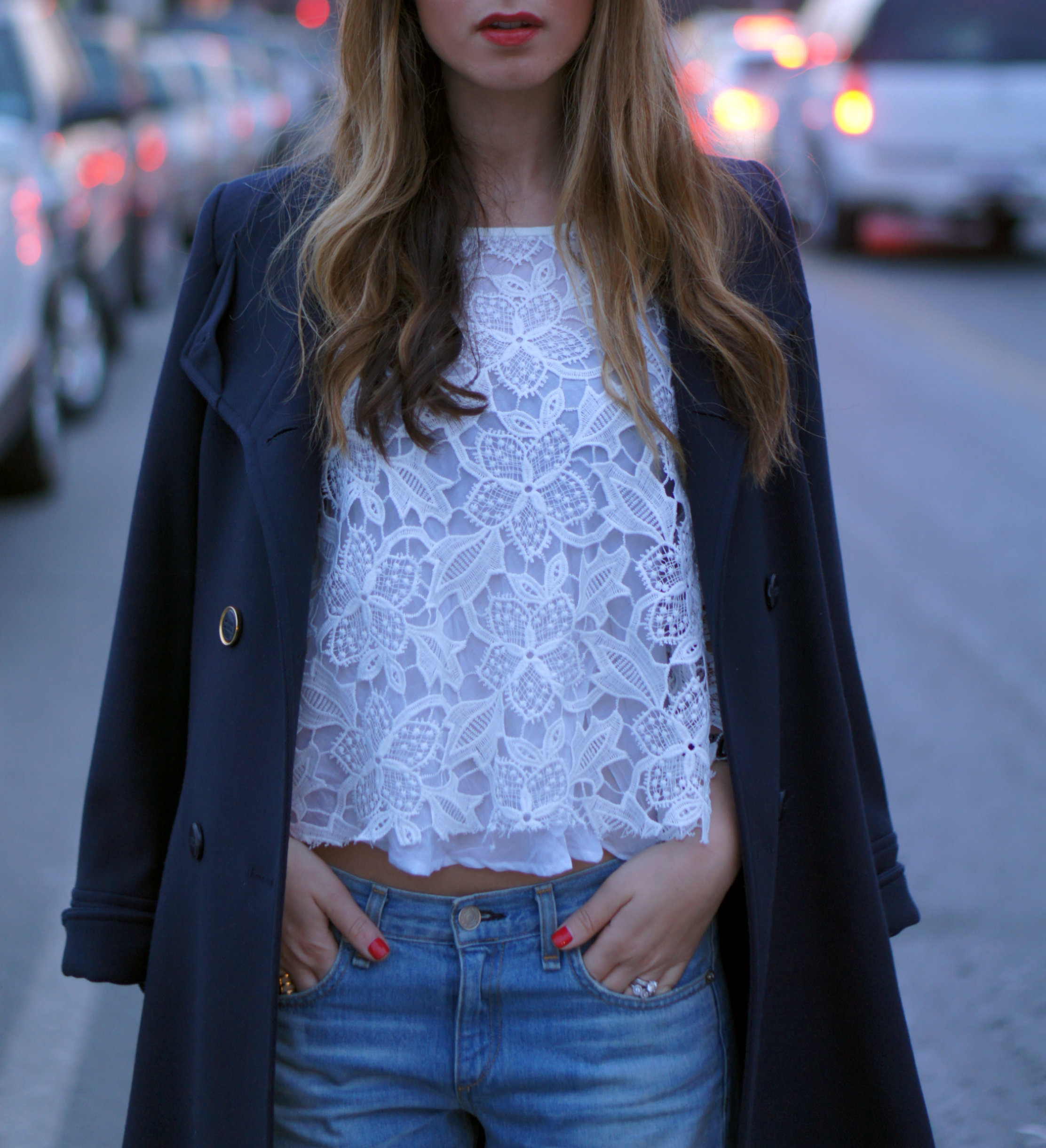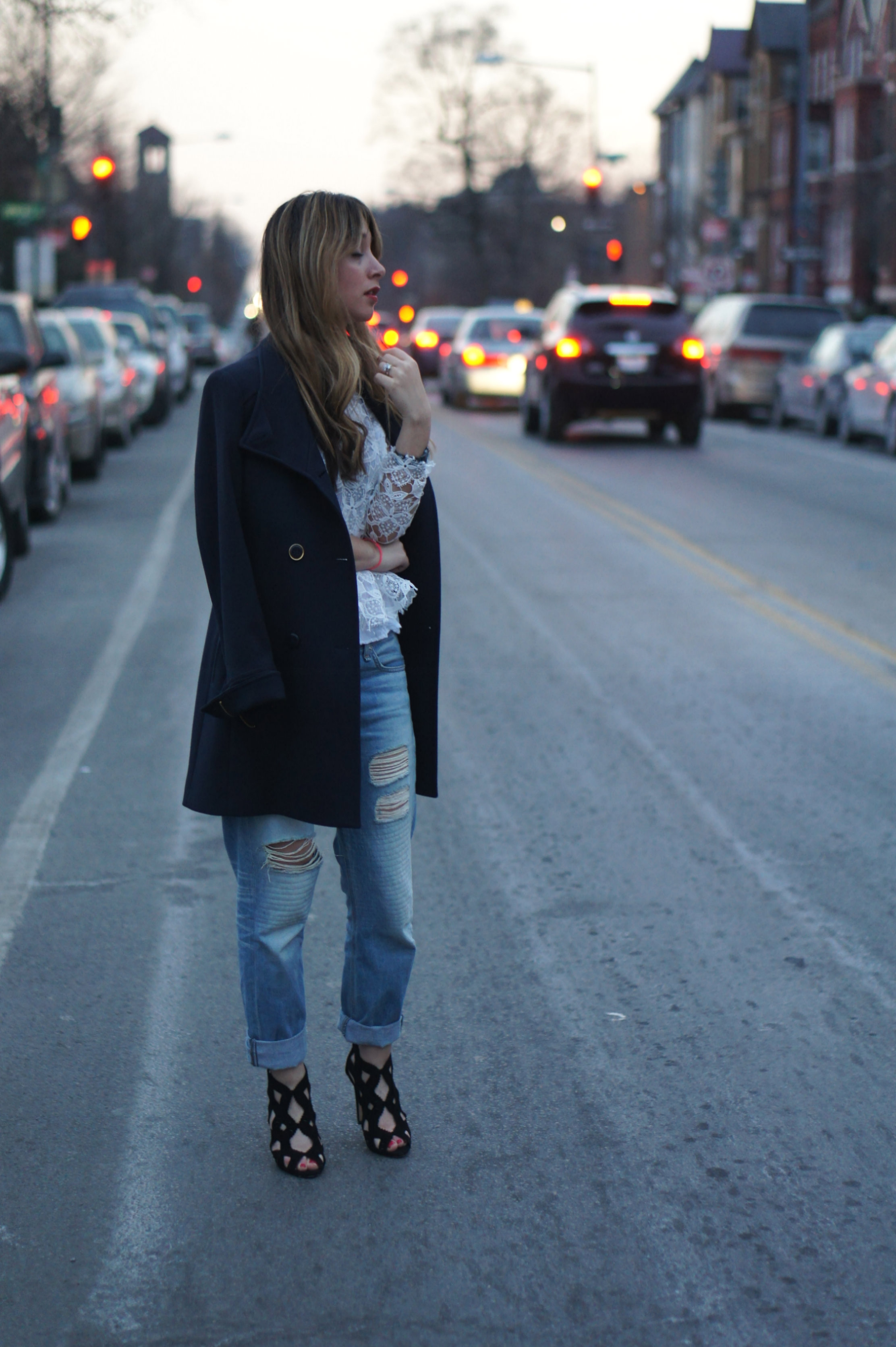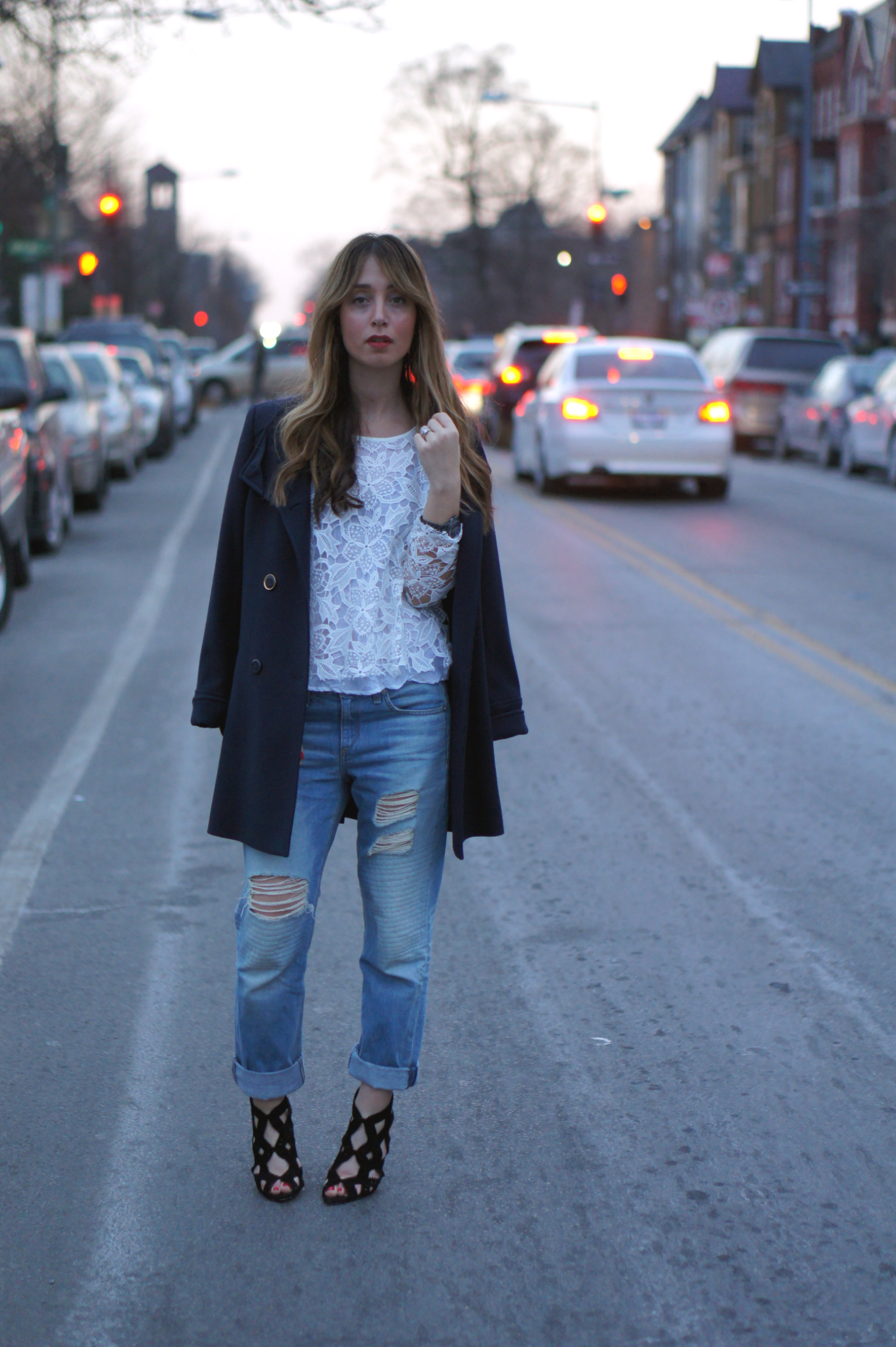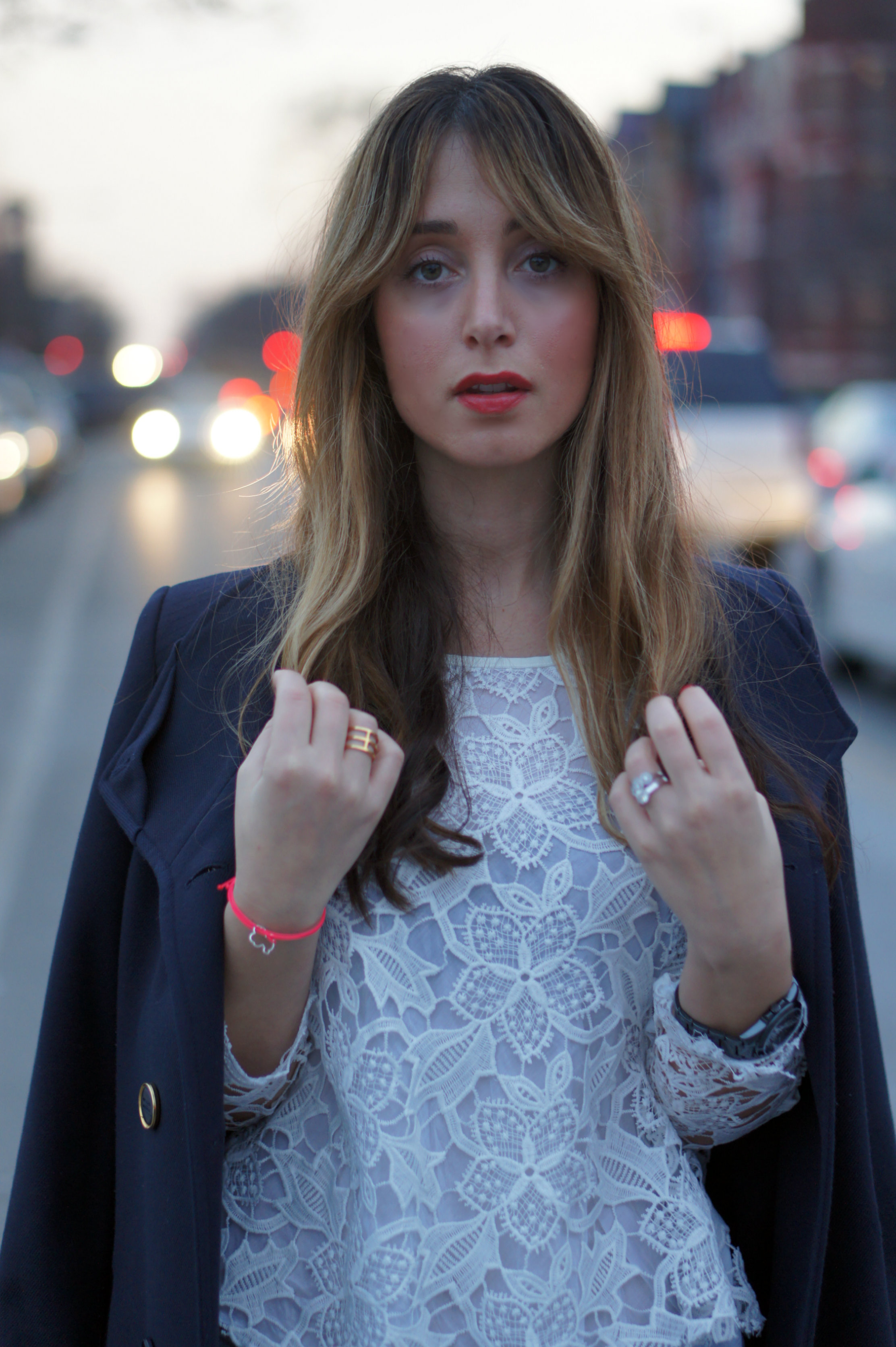 Empece a buscar, y en una esquinita de mi armario aparecio este abrigo de REISS London! Asi que me lo puse con mis piezas nuevas, como mis nuevos Boyfriend jeans de Rag & Bone exclusivamente diseñados para Intermix, mis tacones de Zara, y mi top blanco de Zara! Y para accentuar el look, que mejor manera que con este reloj de TOUS y pulserita rosa del osito TOUS?! Lista;) Cual es esa pieza que habeis descubierto de nuevo en vustro armario?