Details of the look: SheIn black fringe sweatshirt, Spanx leggings, Nike shoes, Prada bag, Saint Laurent sunglasses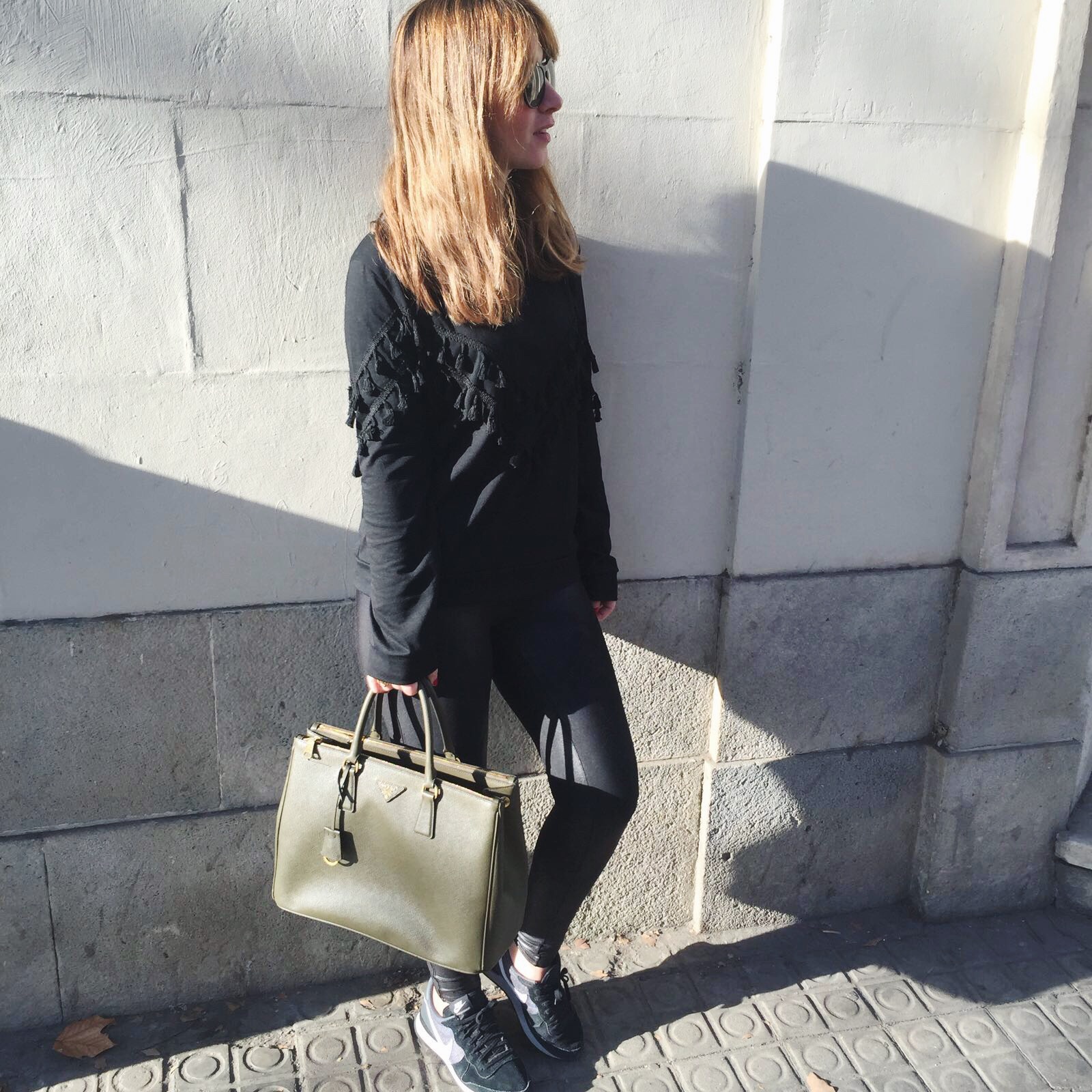 Who isn't a fan of chic looks that don't break the bank? I know I am! Don't get me wrong every once in a while I do love to indulge in an expensive bag or shoe, one that has been carefully designed and produced. But my closet is still full of (mostly) Zara pieces, Topshop or H&M, which I am sure most of you can relate in one way or another. SheIn was a shop I had heard of, seen countless of Pins on Pinterest, and seen many bloggers wearing, but I never really made the jump to buy anything from them, because let's be honest we are all animals of habit. So when they reached out to me for a collaboration, I said "SI por favor", and good thing I did so. As you can see in my previous post, I am wearing their trench coat, and it is Perfection, so is this fringe sweatshirt I am wearing right here. Quality/price speaking, it is a match made in heaven!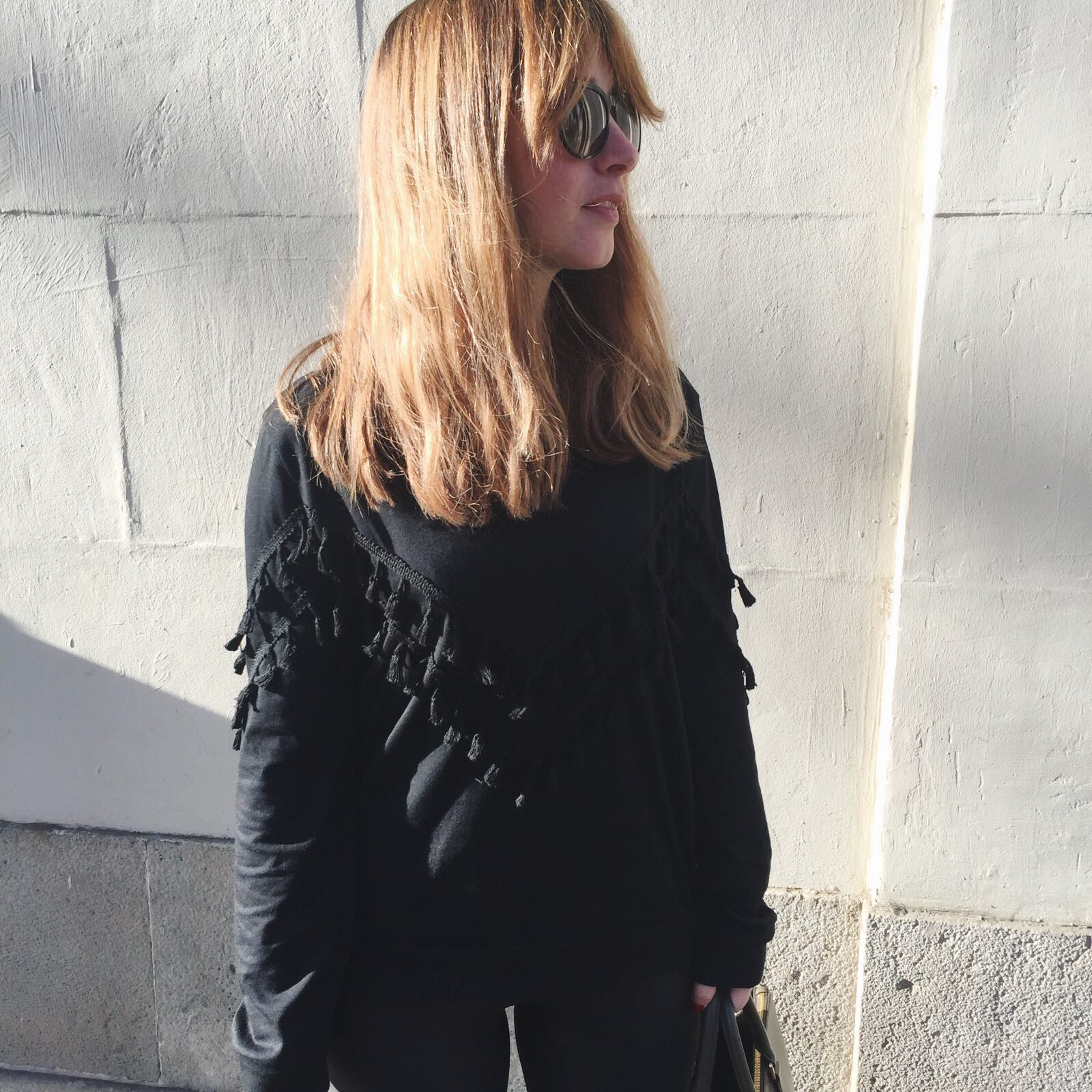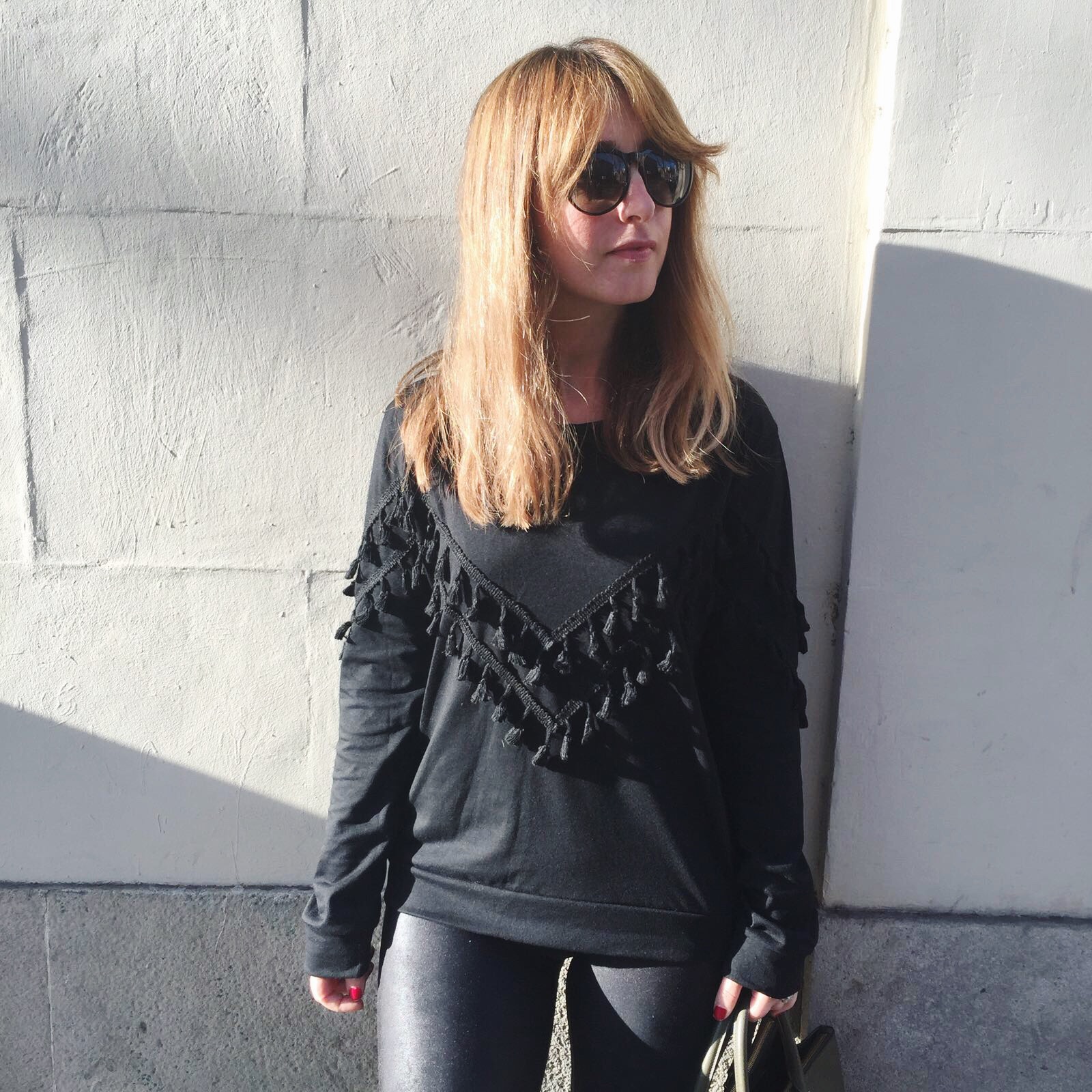 Like always when I await garments from brands or online shops I have never shopped from, I am always worried about the fit or the cut, will it look cheap, do I need a Small or a Medium? I was so pleasantly surprised, and instantly in love with their pieces, this sweatshirt instantly brings chic and fun to a casual everyday look, I have worn it way too many times (I am a mom don't judge, some days there is no time to plan outfits, just work with what you got:) and it looks brand new after washing it it is still as black as the first time I got it.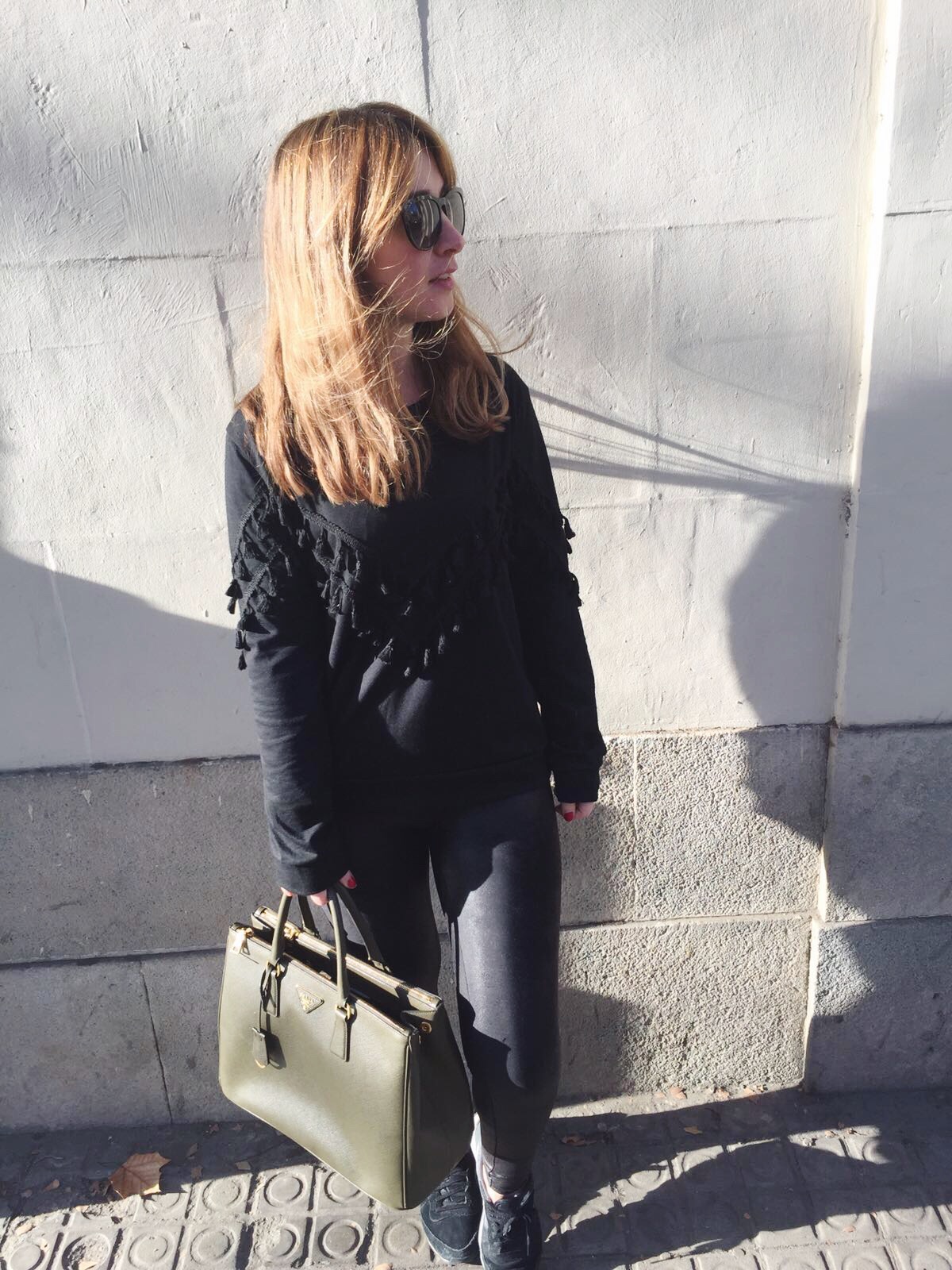 I hope you enjoy this look, and I totally recommend some shopping time on SheIn.com, especially with Valentine's Day coming up there are some cute pieces you shouldn't miss out on! Stay tuned this week for my next Discover Barcelona post…