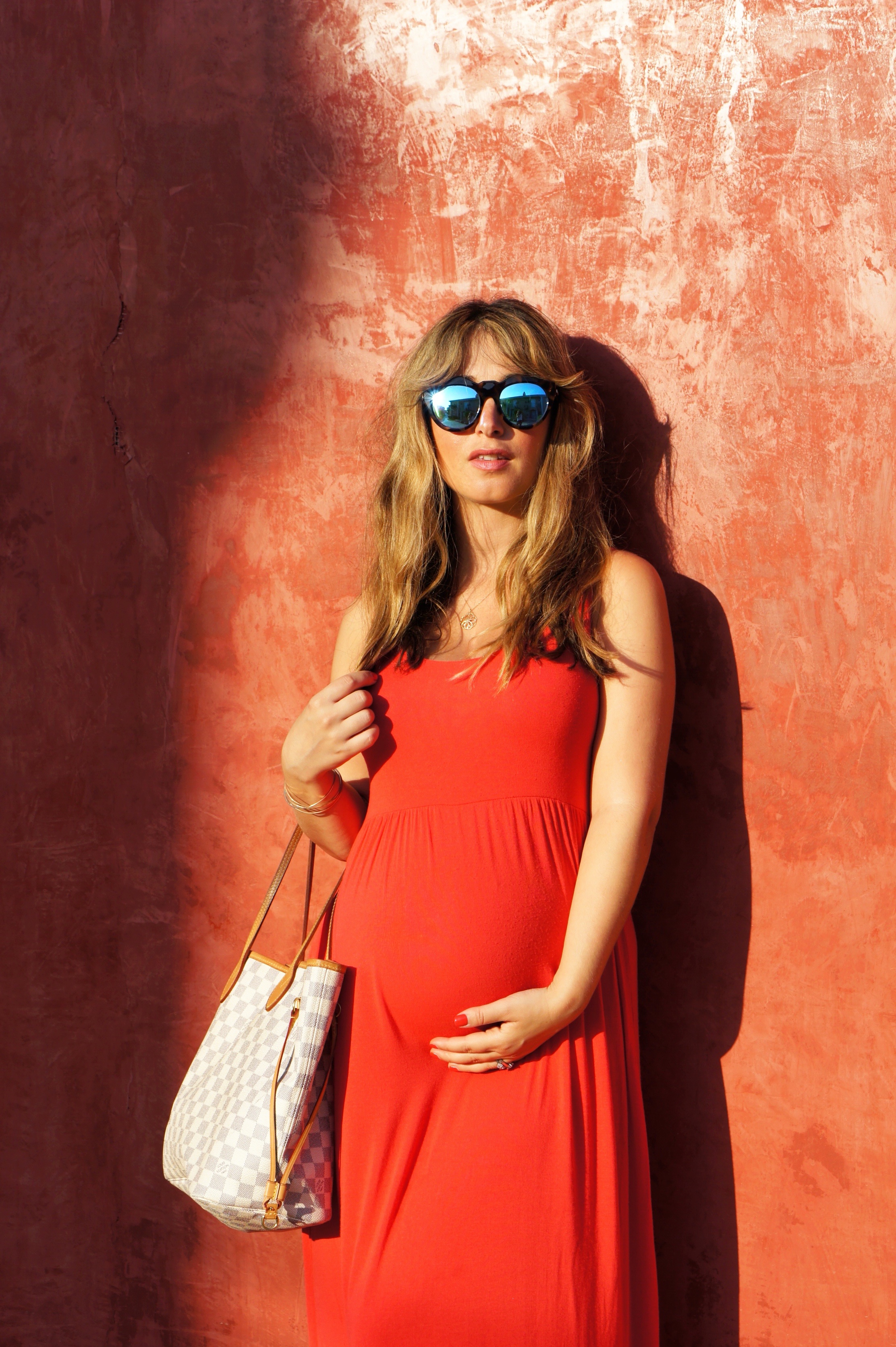 [show_shopthepost_widget id="216798″]
It´s been a year since last time I visited home (Barcelona), or saw my family, friends and my city! So words aren´t really enough (or necessary) for you all to imagine the feeling of finally being here, seeing and embracing all my loved ones, and of course the emotions are higher than ever since I am pregnant and my family got to see me for the first time with my baby bump! I was so nervous about traveling on my own such a long distance, and so many hours, but luckily everything went smoothly, except as you can imagine my belly didn´t really allow me to be comfortable on the flight;) But it was all worth it! After settling a bit in Barcelona, I took another (short) flight to Menorca with my mom and nephews to join the other half of the family! My brother with his (pregnant) wife, and two beautiful daughters. We had the best time spending a week at a beautiful resort, with beautiful ocean views, complete seclusion, and absolutel peace! It´s also really cool that I get to be pregnant with my sister in law, we are the same week (34), and we are both expecting a baby girl… Exciting moments to share… Oh and before I forget to mention, I have absolutely no idea how women can wear anything and everything they want towards the end of the pregnancy, because quite frankly I have been living on maxi dresses, like this one… Therefore this month I have decided to splurge on Fall bags, will be sharing which ones on the blog!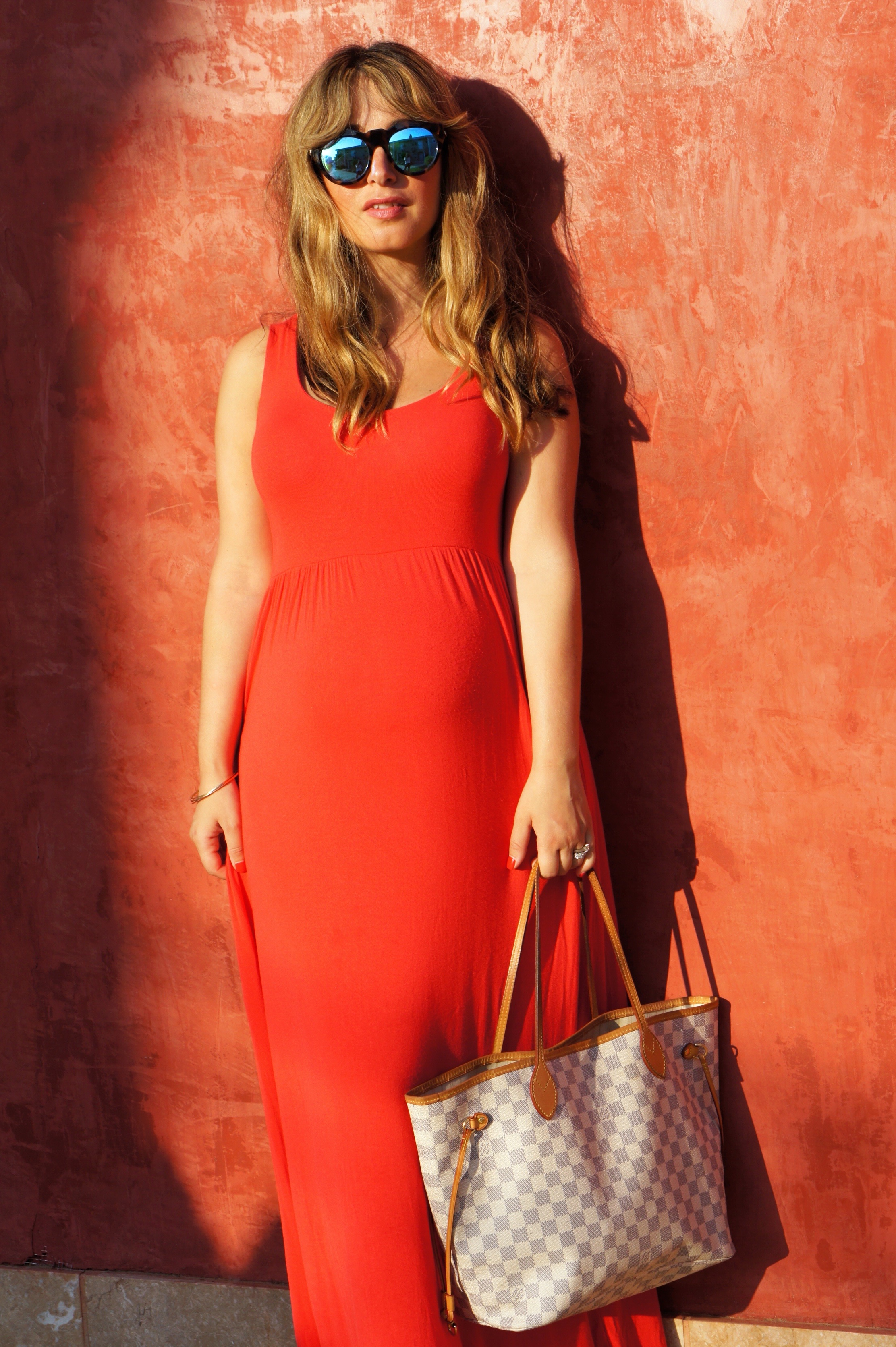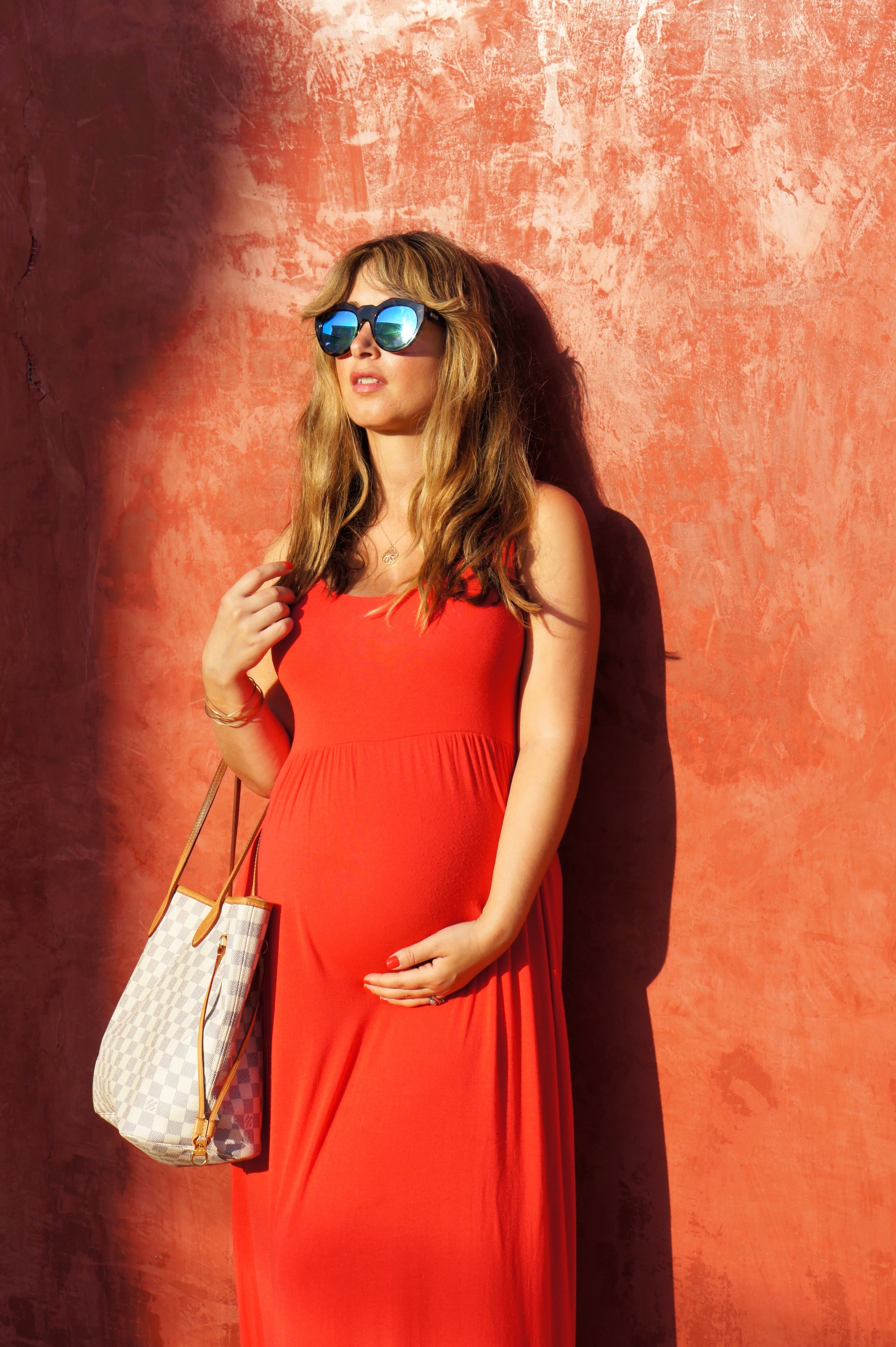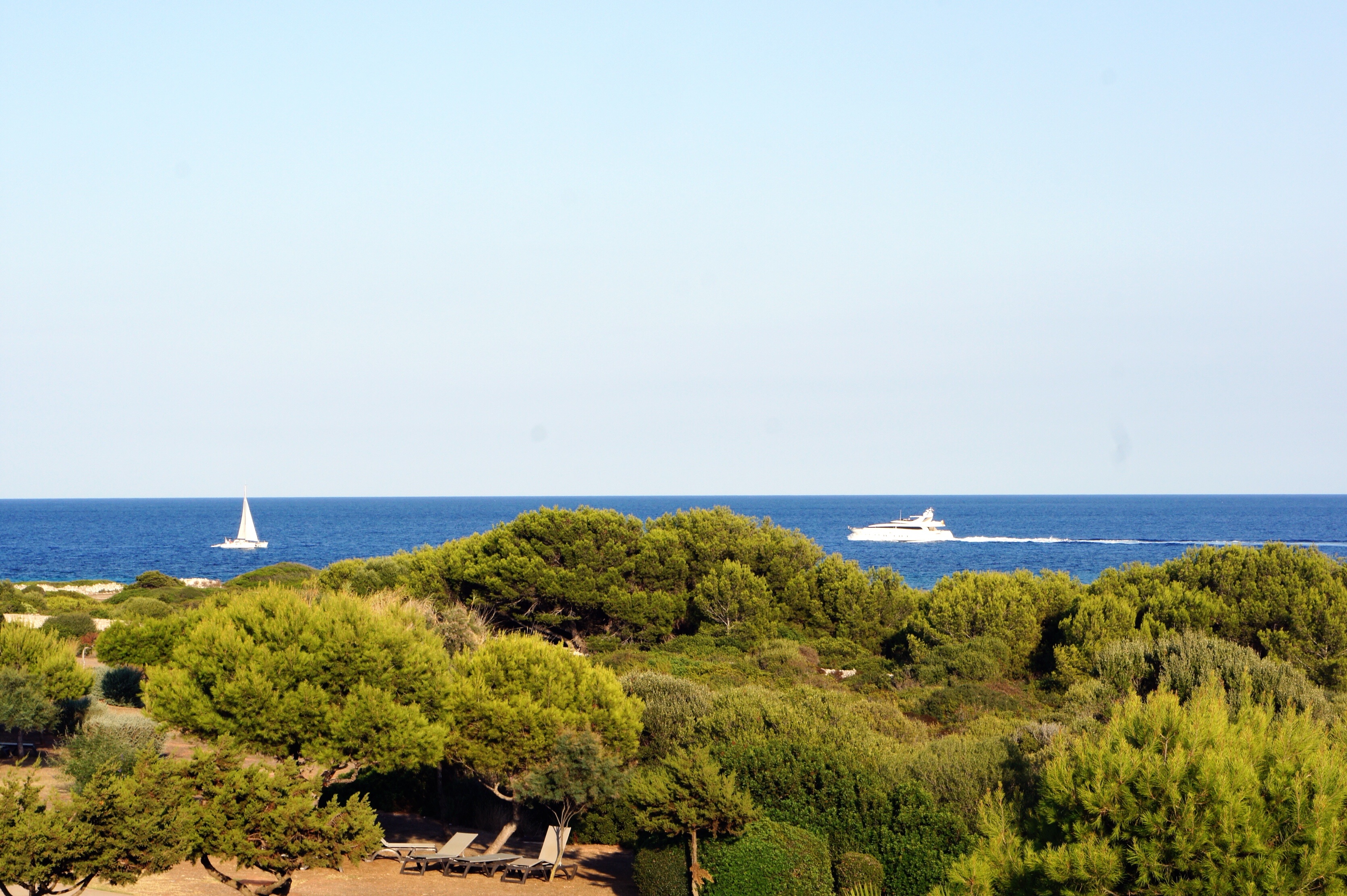 Exactamente hace un año que no llego a casa (Barcelona), o veo a mi familia y amigos! Asi que os podeis imaginar el porque no he tenido ni un momento para subir un post! Entre viajes, de DC a Barcelona, de Barcelona a Menorca, y de vuelta a Barcelona, solo he tenido tiempo para tranquilizarme estos ultimos dias! Y de repente ya estoy en la semana 34 del embarazo, ya queda poquito! Pero aqui os dejo con algunas imagenes de Menorca, ya subire mas, pero era simplemente para contaros que estoy disfrutando de cada momento. Y por cierto las mujeres que estan las ultimas semanas del embarazo y siguen poniendose lo que les da la gana, tienen muchisima suerte, porque yo solo sobrevivo con mis vestidos maxi, como este;)! Asi que he decidido gastar en bolsos este mes;)!