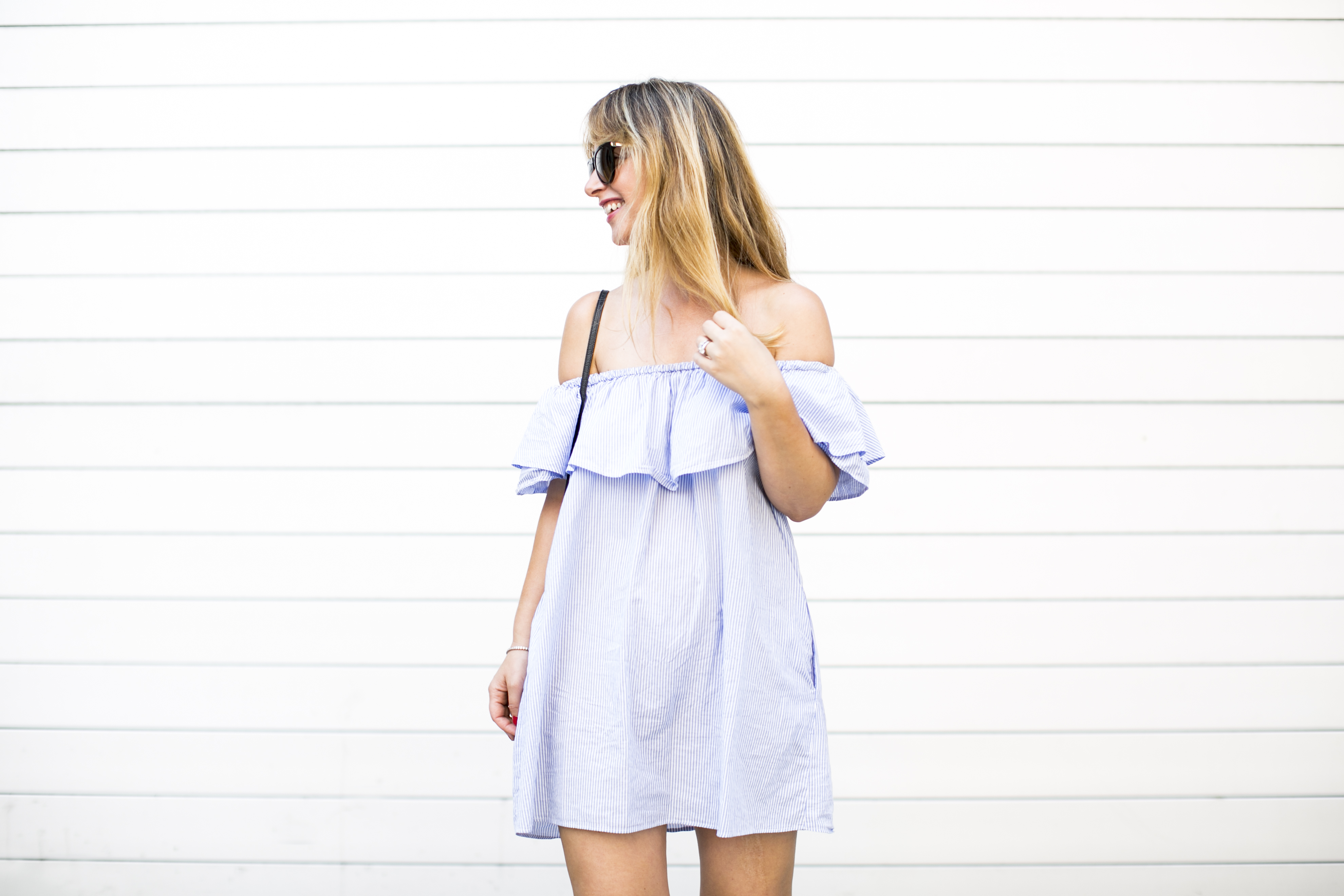 Photography by Yvonne Rock
What Im wearing: Zara dress, similar dress on Romwe, Saint Laurent croc effect camera bag.
If you follow me on Instagram (and if you don't please follow me, I promise to keep it as interesting as I can), you know that I am back in DC, and have been back for almost a month now! I took a mini break from social media and everything online because I always need those breaks to just enjoy the moment without being glued to my phone, and the online world! Jeff Shirel and I have been enjoying time with friends we hadn't seen in a while, with family and simply our very own family time back in the US. See for someone like me born in the 80's social media hasn't always been in my life, for us it is something we watched happen and develop into a phenomenon right in front of our eyes, from having no phone until I was 16, to suddenly being able to have my whole life on this tiny screen it is a big change. Don't get me wrong I love social media, my iPhone, the internet and the whole package, but I do need breaks from time to time to re-energyze, connect with myself and others around me, and of course for me as a mother it is a huge factor to not let my daughter grow up seeing me giving my devoted attention to my gadgets, because it is very true that kids learn by example. I know I am just going on and on about this but I just thought I would share with you all the reason I am not as active on the blog or on social media, because as a mother I have learned to take a few steps back! Not only with social media with shopping as well, but when I do find the right pieces I LOVE sharing it with you all, like this Zara dress! I bought it before flying to Ibiza in early July (that's another post that will be coming up soon), and honestly I am going on to the 30th day of almost exclusively wearing this dress (Yes I do wash it over and over, and it still looks brand new). It is so comfortable, and so perfect for the steamy heat of DC, and it has the off the shoulder detail which is definitely my favorite trend for this summer (and probably for the rest of my summers). So if you are looking for that chic yet casual every day dress this is the one, and if you can't find your size at Zara here is a great similar option for you ladies on Romwe.com! Besos and feel free to leave your comments here regarding the dress, or social media, or anything that feel like saying!