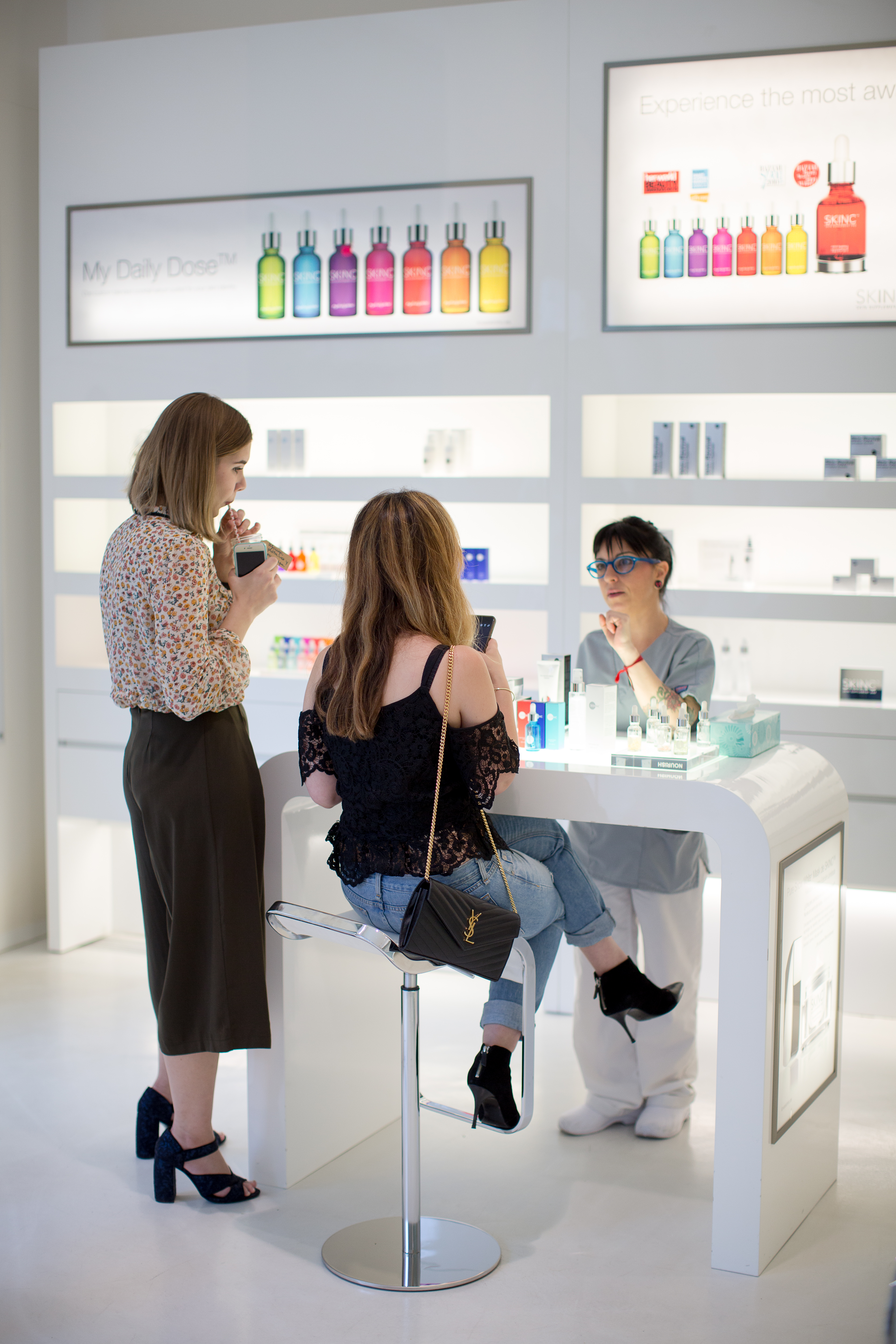 Let's be honest we all daydream of the moment we can get away and get a facial, or a massage, or just get our nails done! But we are all caught up in the day to day routines, work, kids (for those of us who are moms), family, friends, workout, cook, and so many other factors that take up our time. That is why when I received the invitation from Treatwell.es to get pampered I could not say no, I gladly awaited the minute I dropped off Shirel at her aunt and uncle's place, and me I got to go to Skin Inc with the Treatwell team and Luisa from Una Tal Luisa. The evening started out with fresh vegan treats shipped in from Palma de Mallorca (amazing), with delicious fresh juices, then we each received our personal skin diagnosis by one of the specialists, followed by a session of product recommendations depending on our individual skin needs and issues.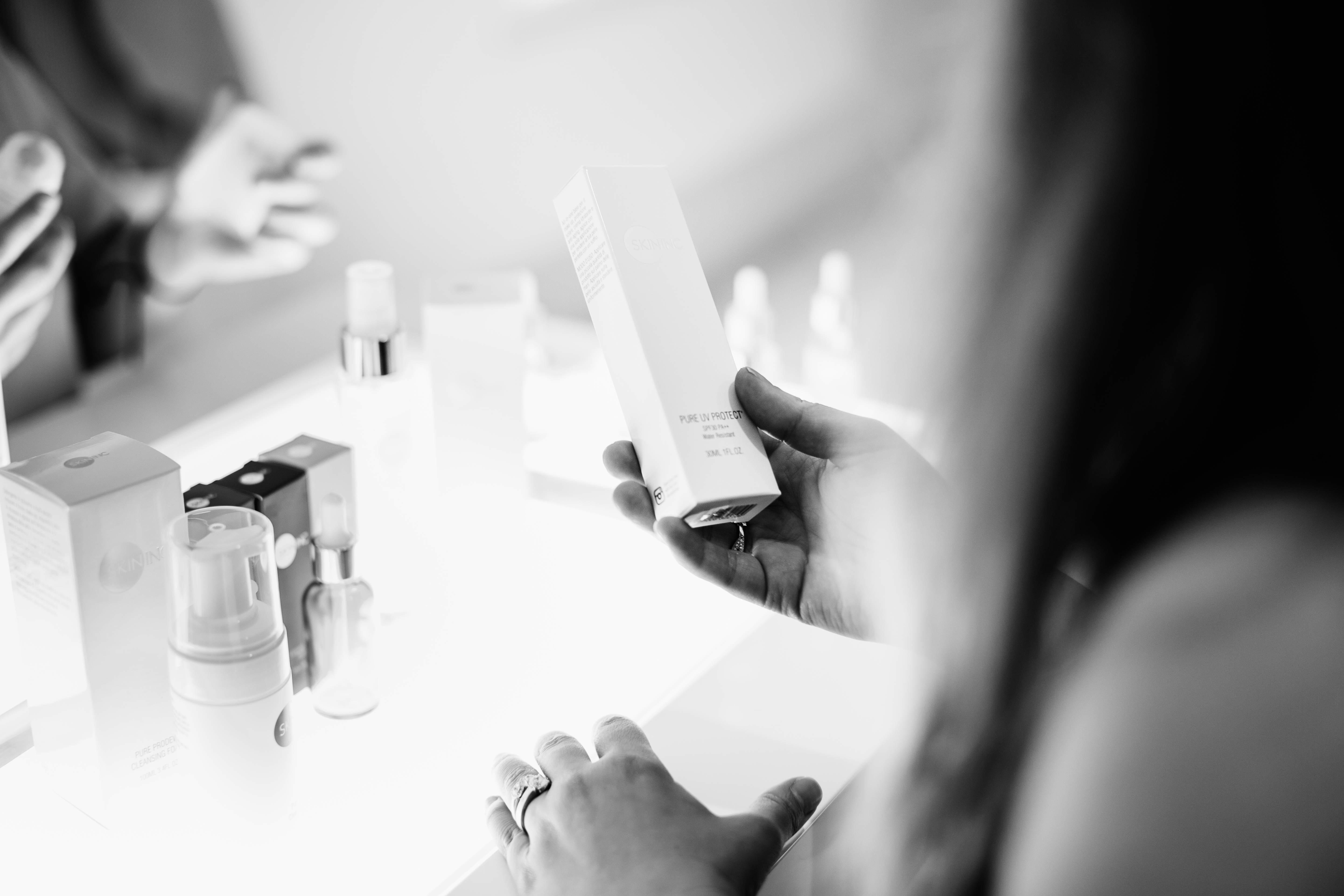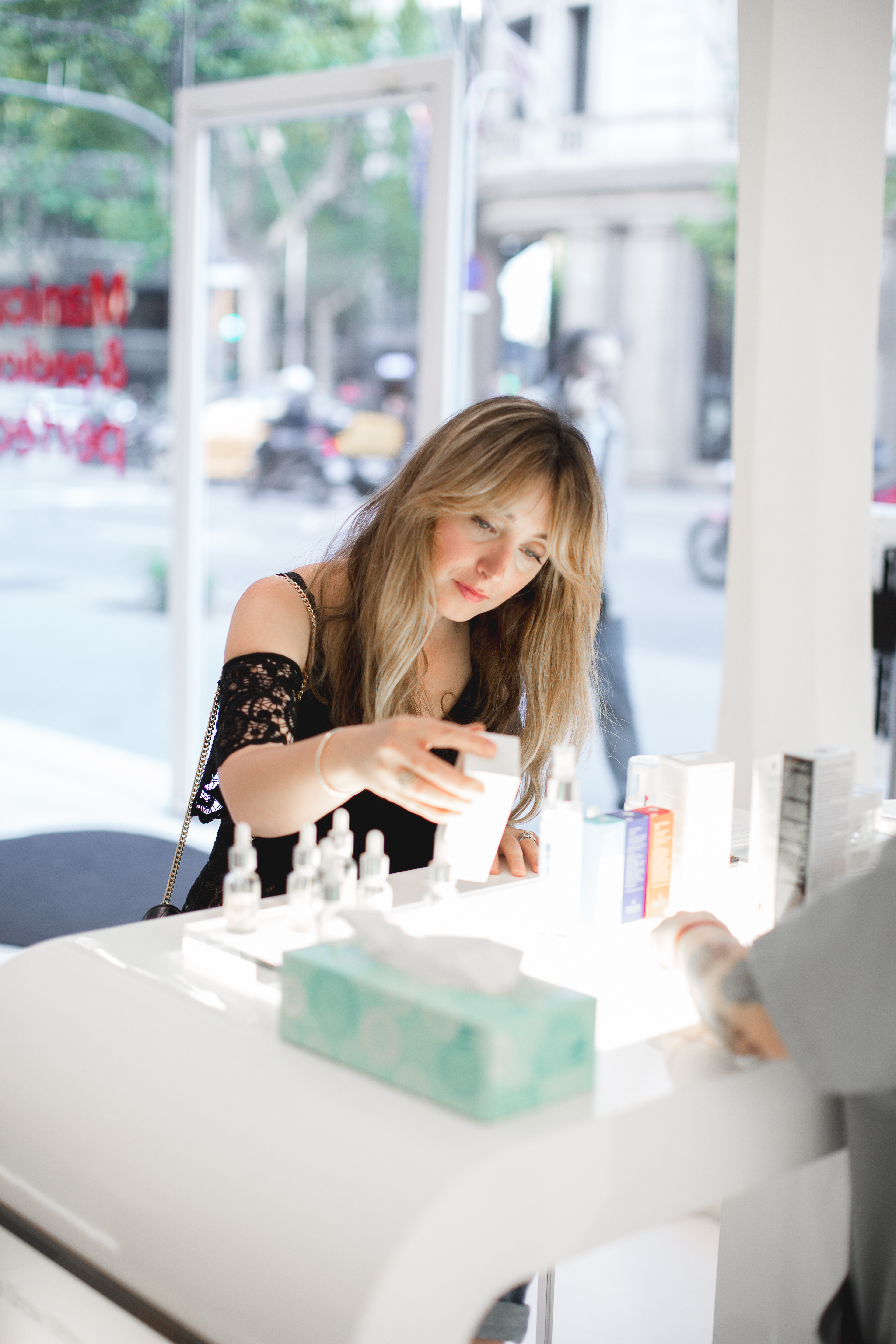 I loved every minute, it was so informative, and eye opening, I learned that I don't just blush in a cute way, I actually have mild rosacea and a tendency to get blemishes from the sun (it all started during  pregnancy, I literally had a dark line above my lip, some would call it a moustache). So I was advised to not drink that much coffee and if I do to make it decaf, because caffeine triggers rosacea even more, of course to protect my skin from the sun always wearing sunblock and not exposing my skin to the sun in high peak hours, to stay hydrated by drinking as much water as possible, and of course treat my skin with the right care and products. Skin Inc's products feature highly concentrated, pure and active serums and innovative skincare from Japan.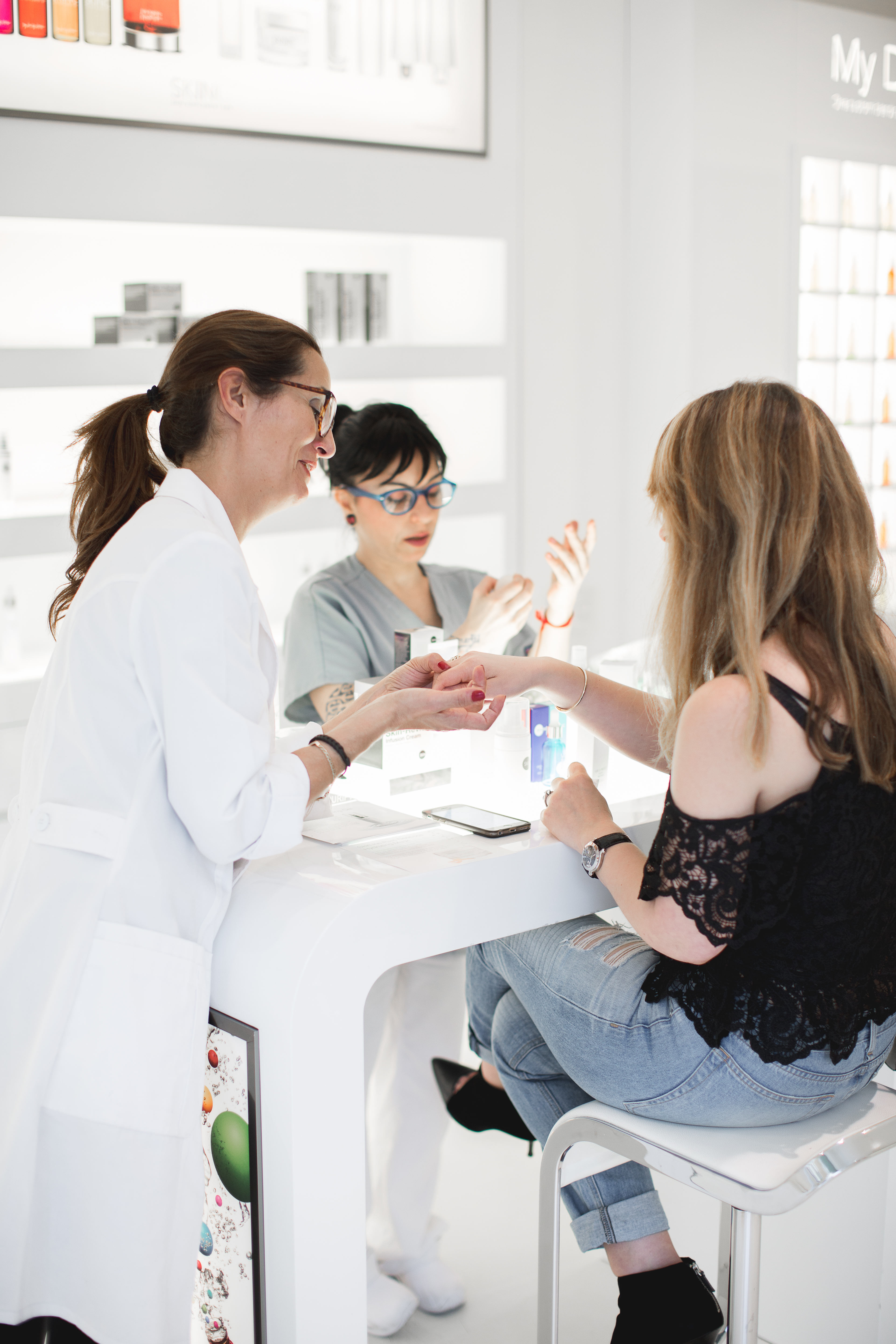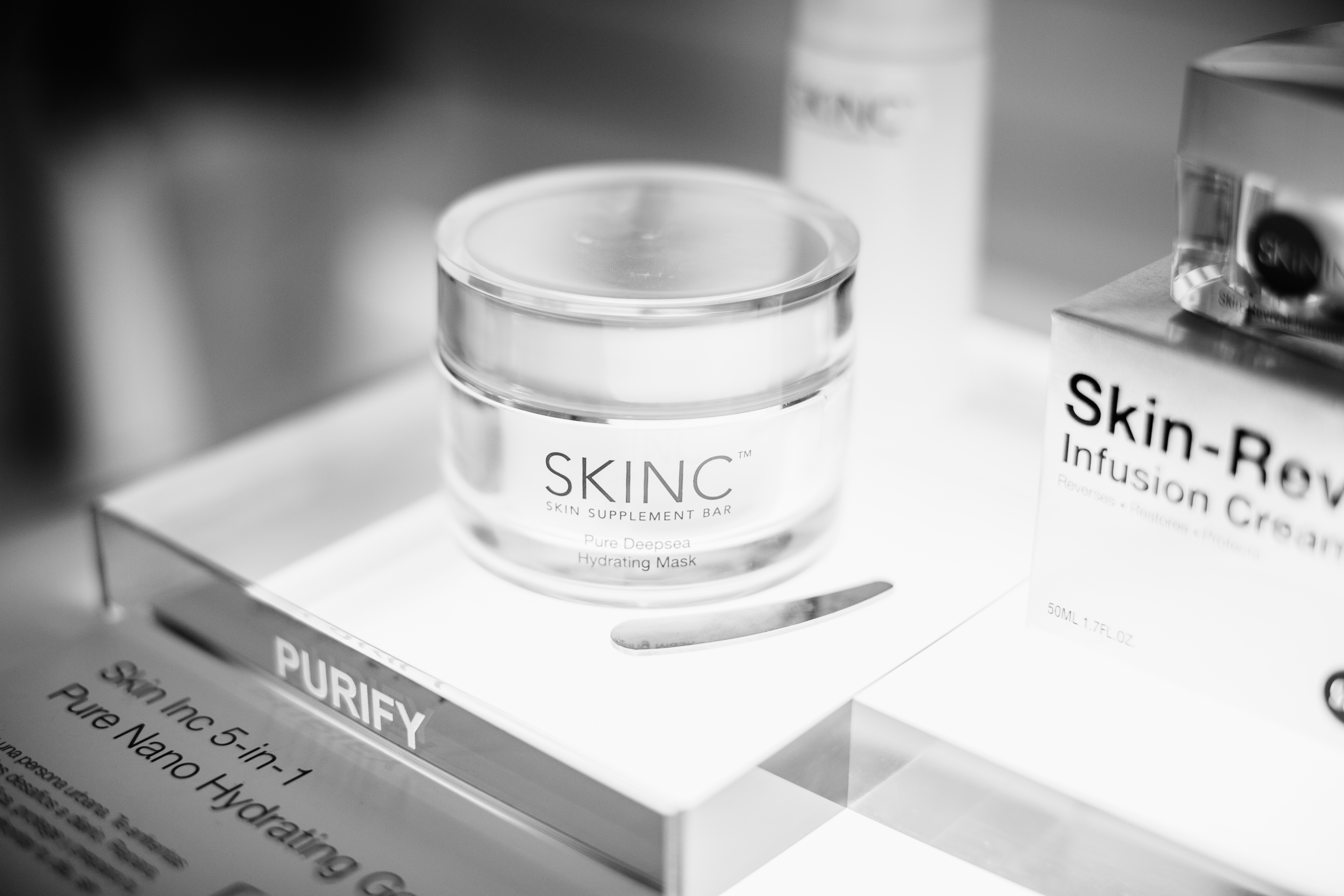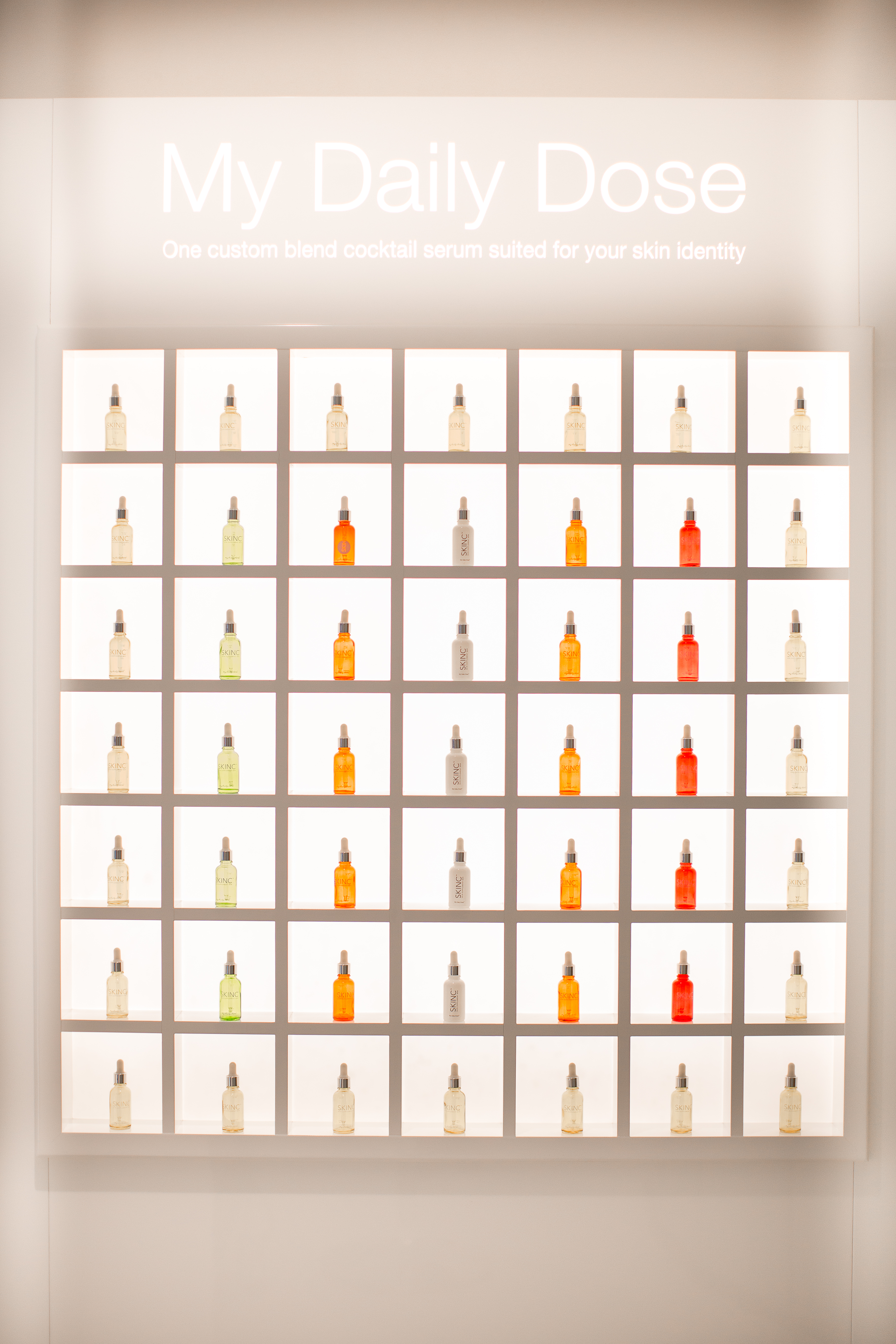 But what I love most about their products is that they contain 0% added scents and parabens, and right away I could feel that on my skin, my skin tenis to get irritante easily if the product is not gentle. So after learning all about their products, like their Pure Revival Peel or Pure UV Protect (my favorite ones), I was treated to their super star treatment which is the Oxy Miracle Peel, to help my skin breathe again, and NO JOKE that was the best thing I have ever done for my skin and I made a pact with myself to go back on a monthly basis and pamper my skin with this heavenly treatment.