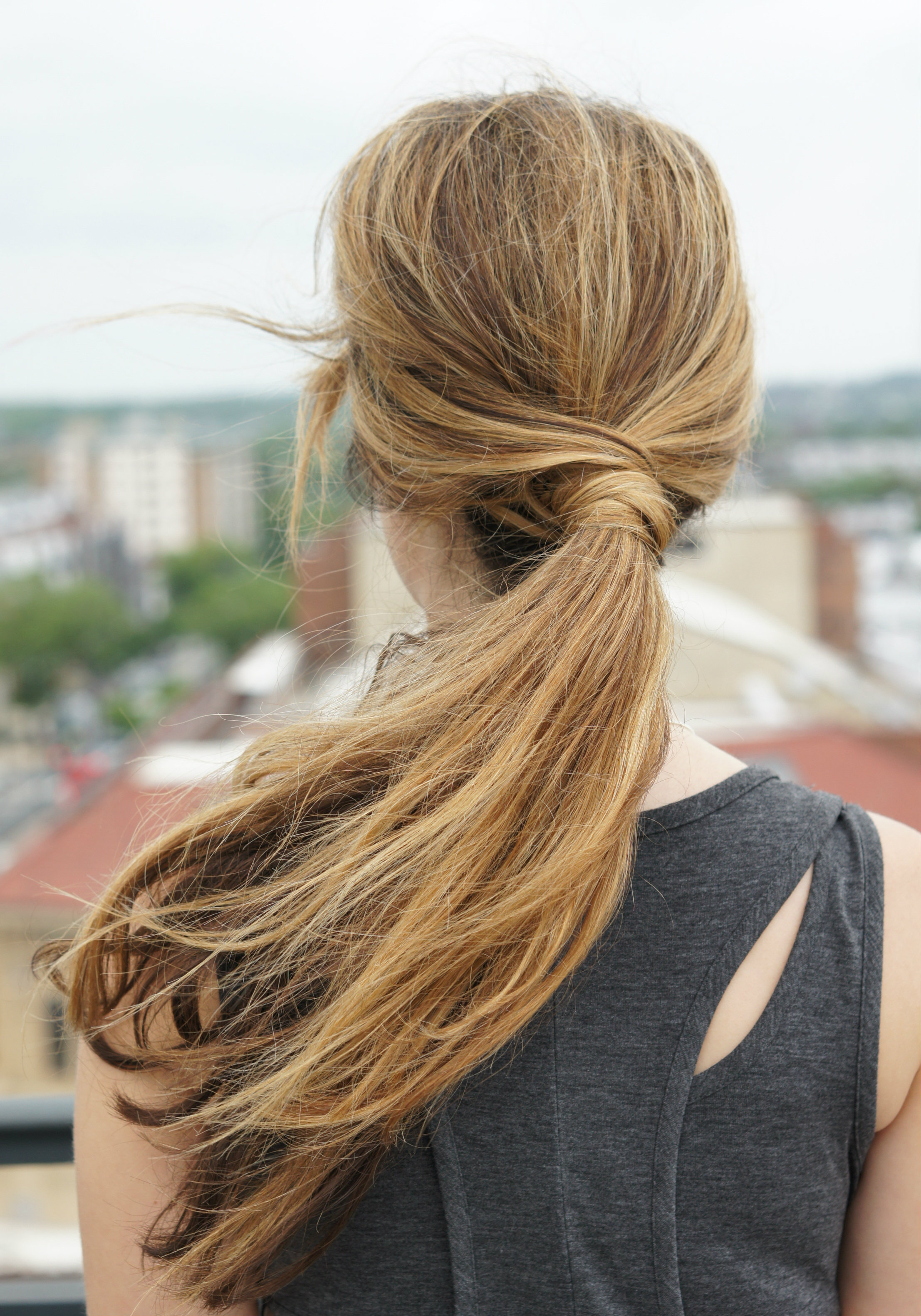 It's been a while since I shared a "Hair Tutorial", but my friend (and hair & make up artist) Abigail and I have decided to once again join forces (my hair, and her talent) and share with all of you how to get beautiful, fun, summer hair looks! Oh and we will also be sharing "Make Up tutorials" so stay tuned for those! We would like to bring you different ones on a weekly basis, so you have new ideas and ways to style your hair, and beautify yourself with make up tips! Feel free to ask for whatever tutorials you would like to see, if there is a specific hair style you've been dying to try but don't know how to do it, just leave your comments, and we will try to make it happen;)! Hope you enjoy this Messy Pony Tail look, and let me know how it worked out for you…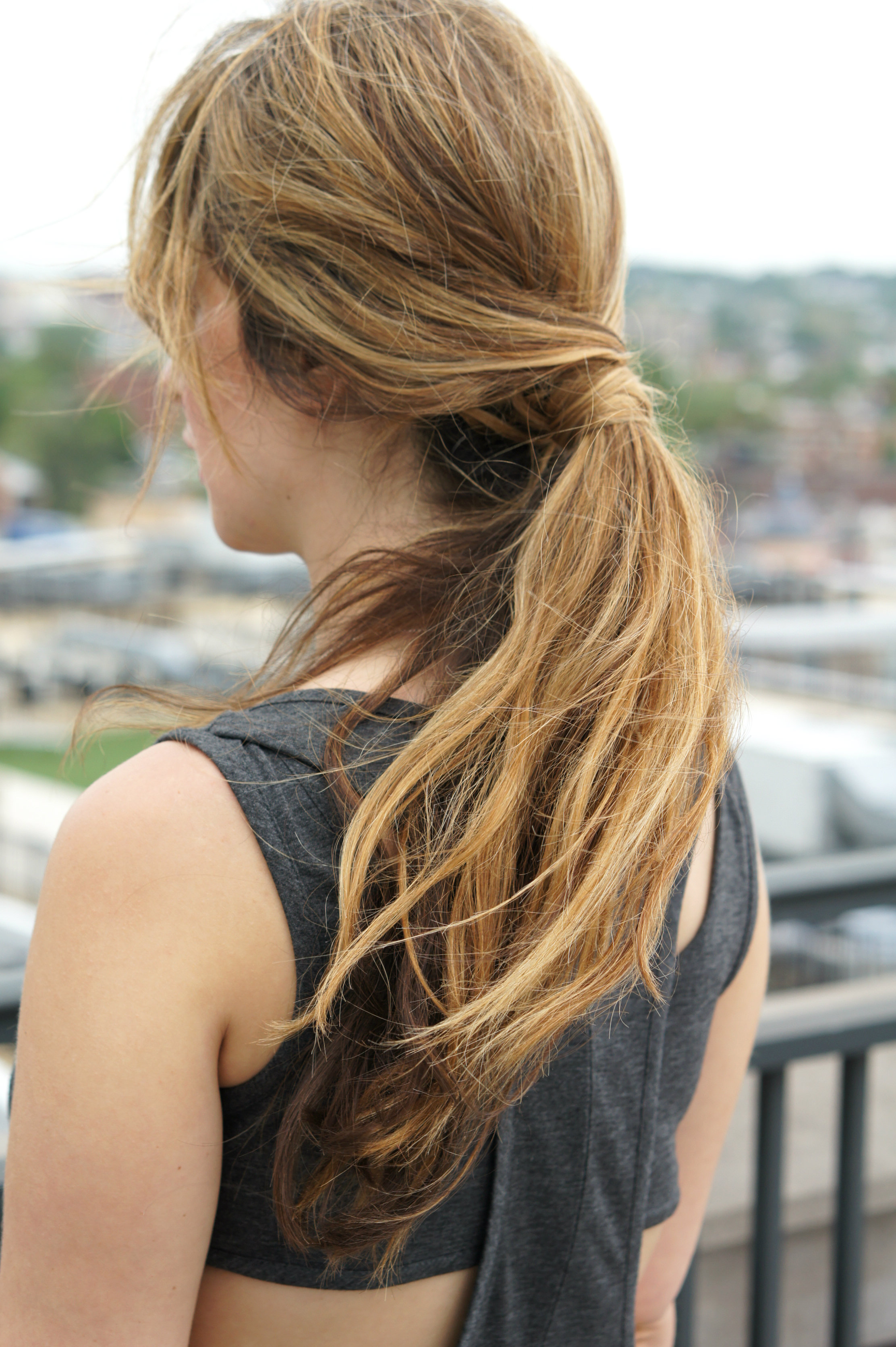 What you need:

5 Simple Steps to the Messy Pony Tail style: My First trick & tip, is do not wash your hair beforehand, you want your hair to be not that clean, but also not super greasy, and even better if it is not brushed to get more of a messy effect!
STEP 1: Prep your hair with shine I love this new Toni & Guy Shine that we used on my hair, and spray your hair with Sebastian Shaper plus or any other working hair spray.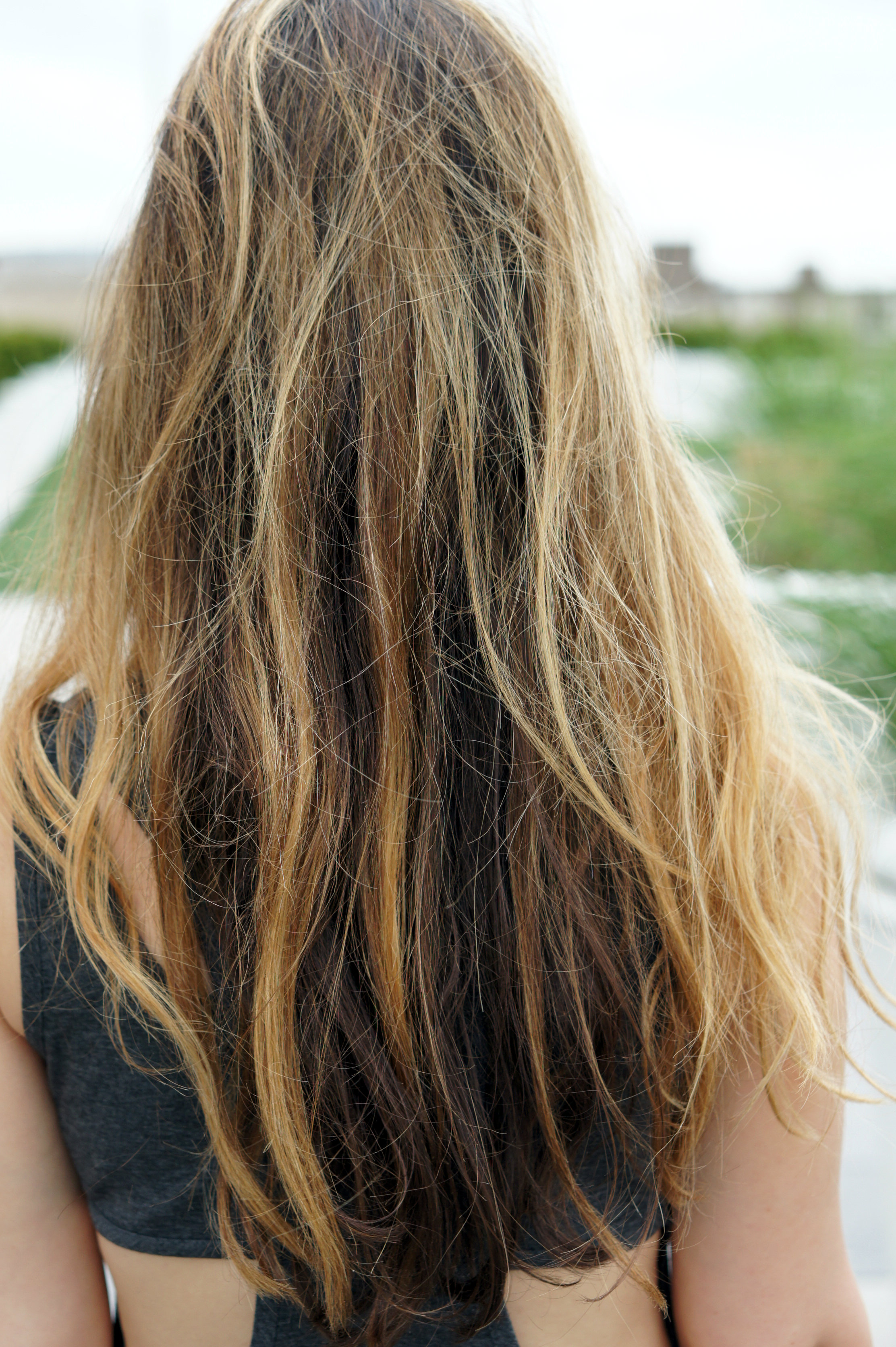 STEP 2: Part the hair in 5 parts. Create a rectangular part on top which will separate the front (bangs), the sides and back.
STEP 3: Grab the back part and make it into a ponytail, if you'd like you can take some of the hair on top of the back part and tease it to create extra volume.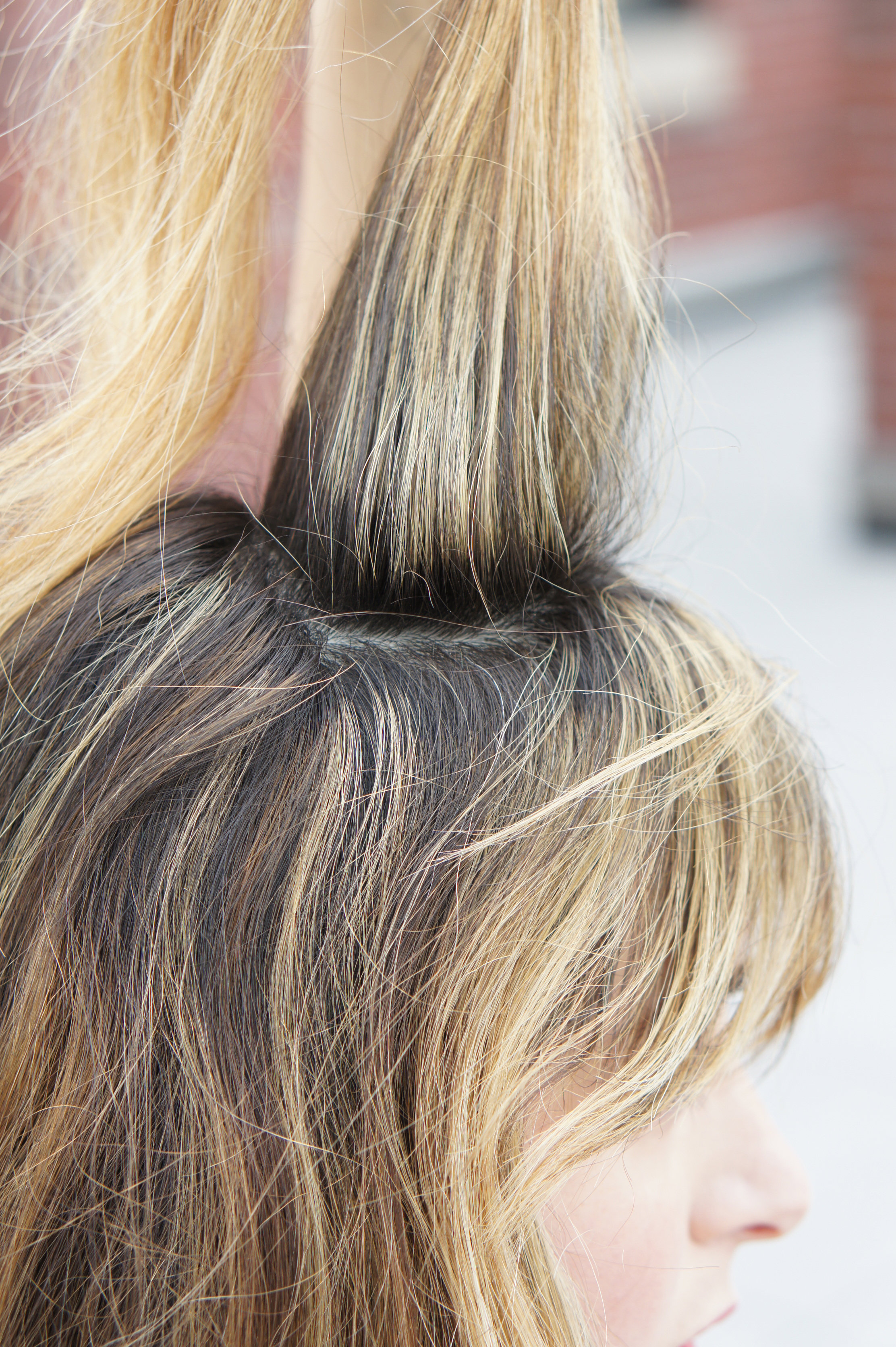 STEP 4: Tease the top rectangular part by grabbing horizontal half inch parts each time, comb it back softly. On the sides, do the same.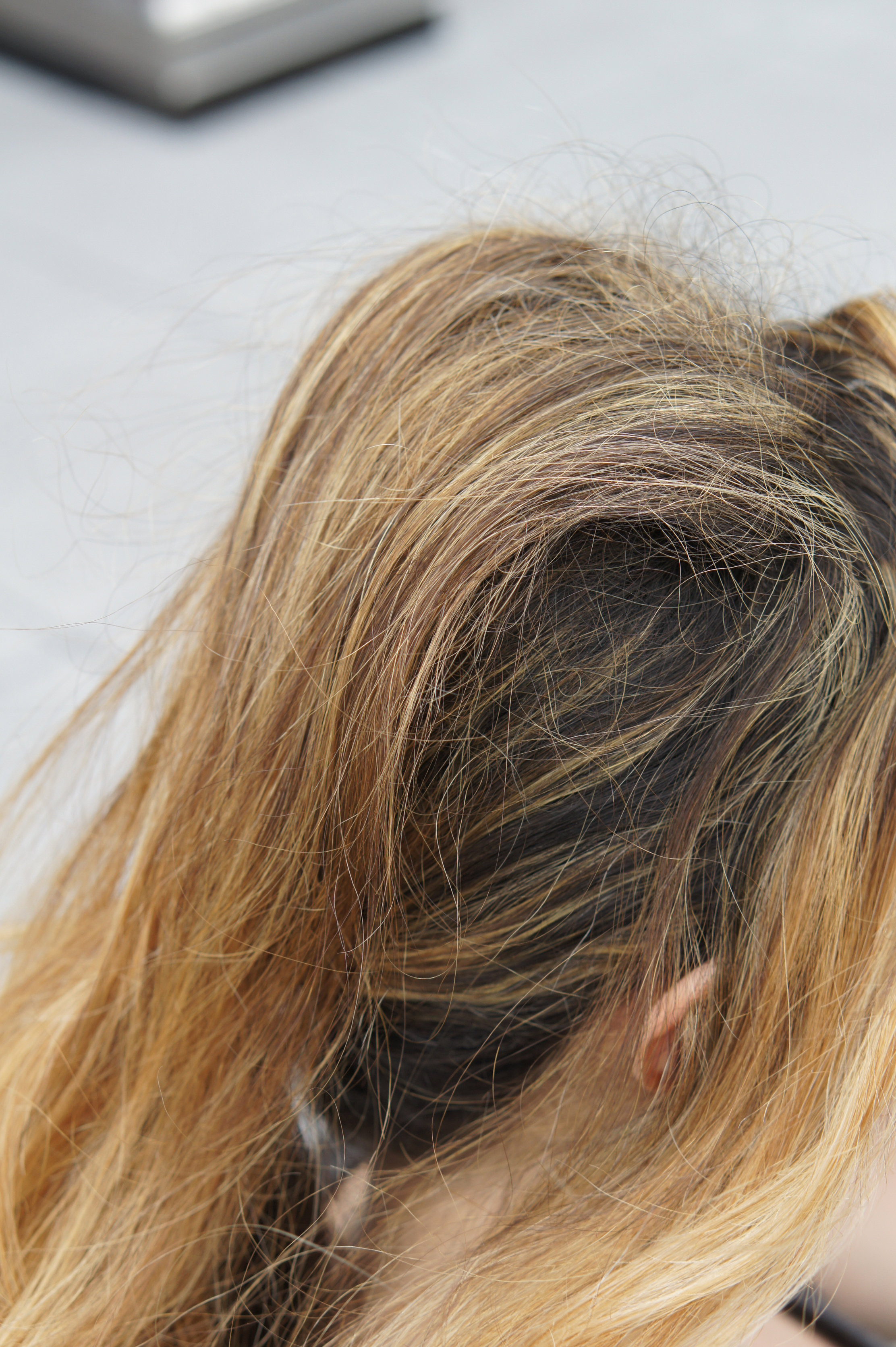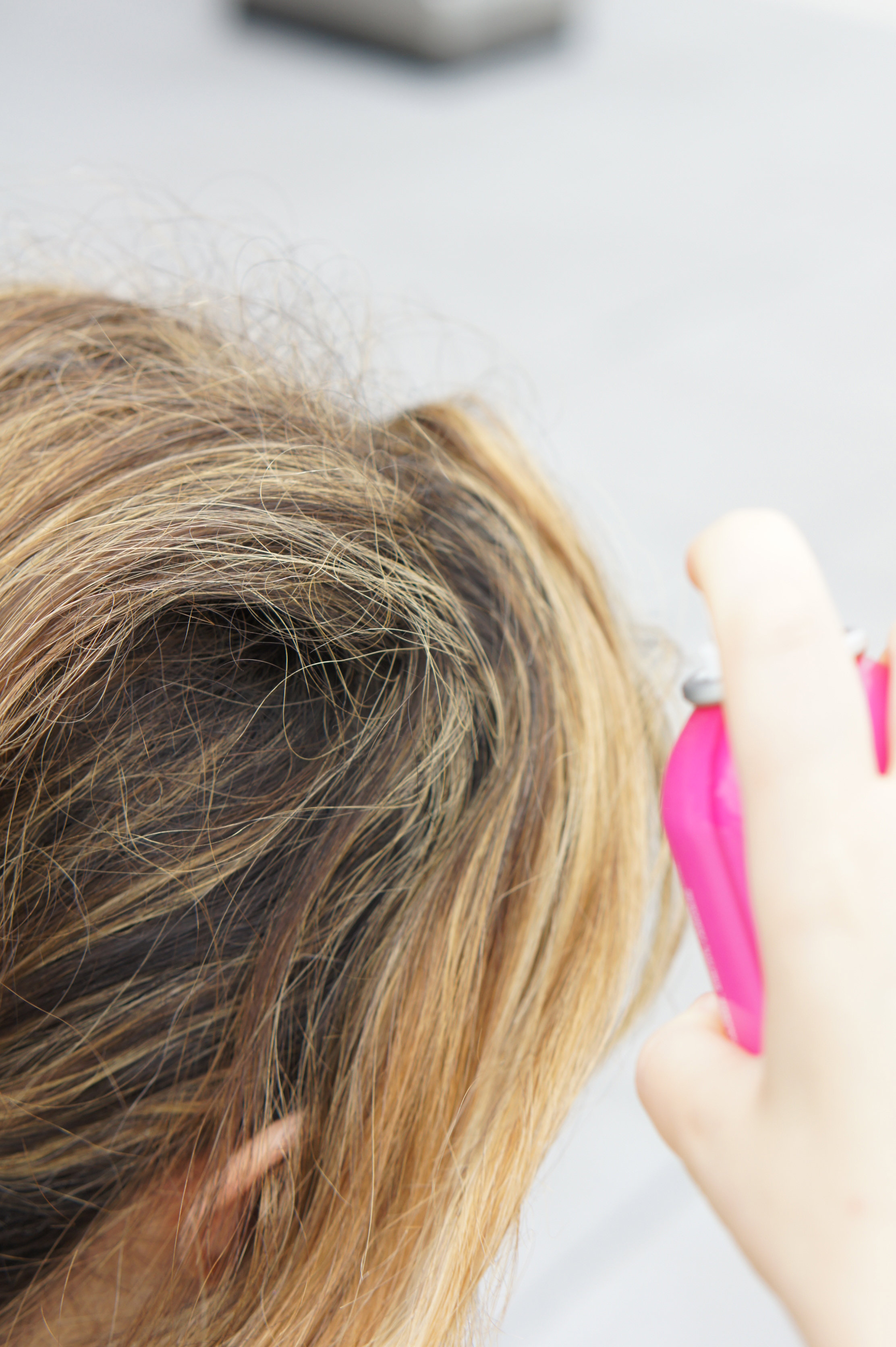 STEP 5: Grab the hair on the back part and wrap it around the ponytail and pin it. Grab hair on each on the sides and also pin it around the ponytail.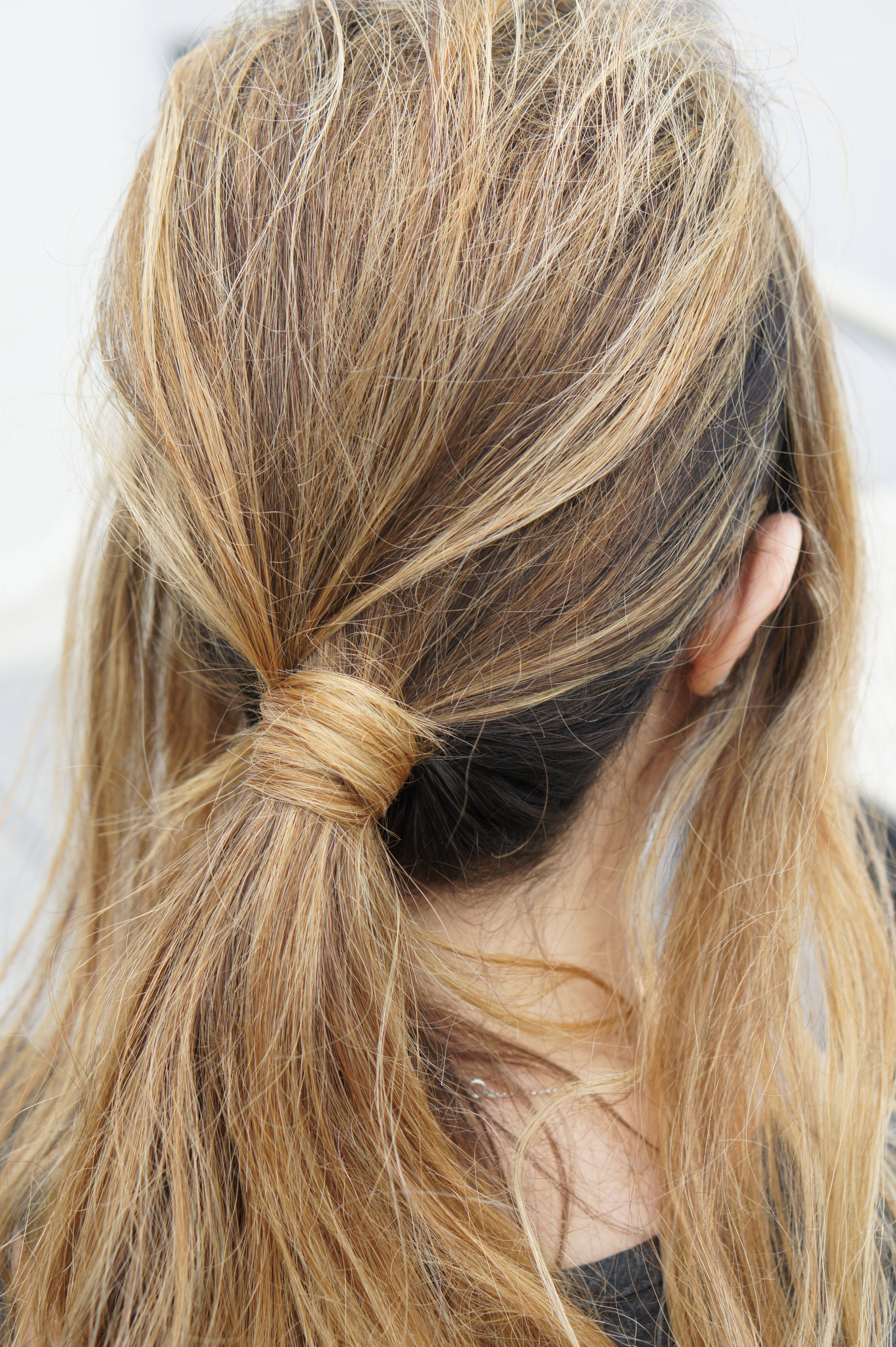 VOILA! The key for this hairstyle is to be very free with it, and let it be messy!