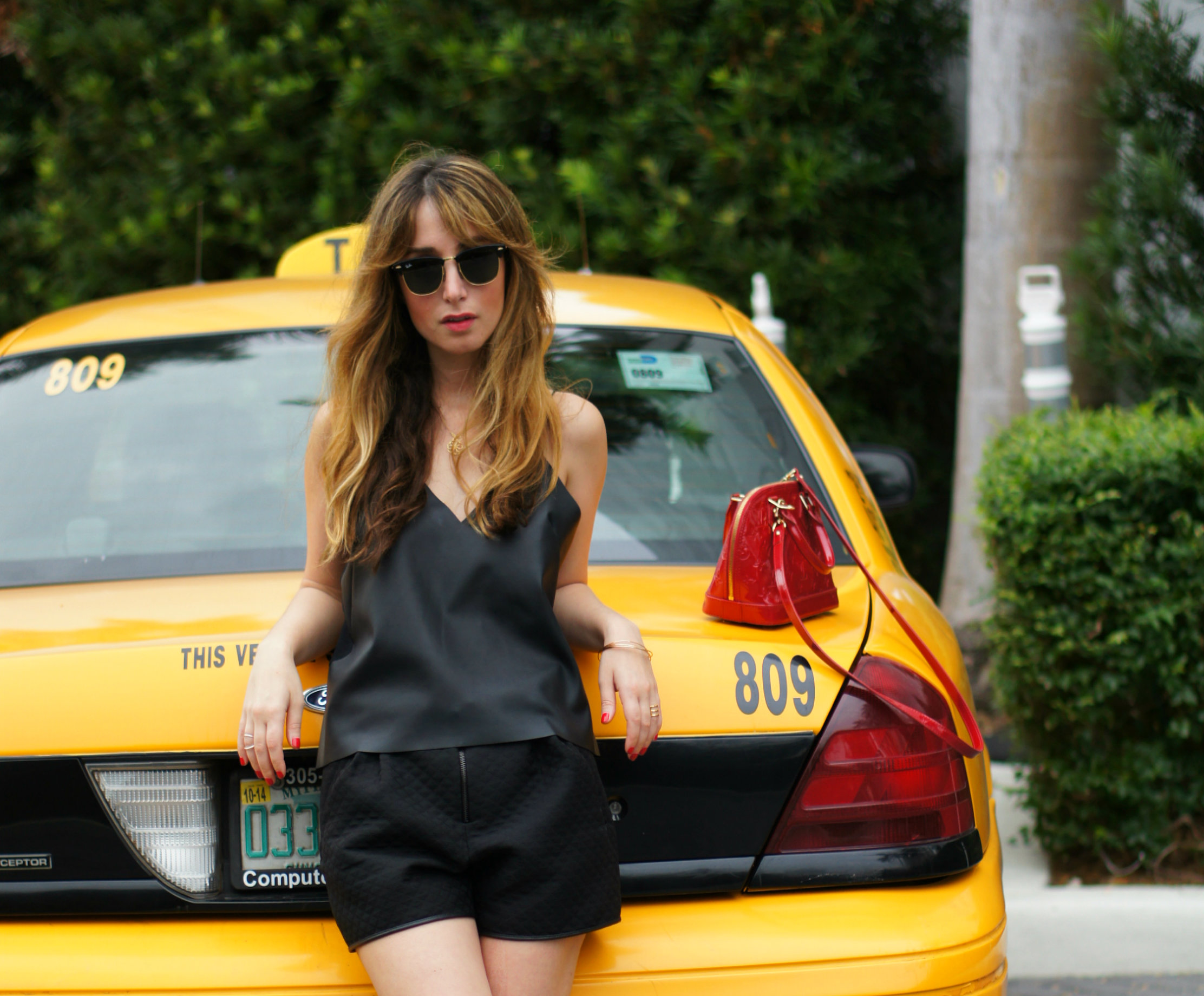 Travelling is one of my biggest passions, and I guess it is safe to say that it is somewhat in my nature. Thanks to my parents, it has been a way of life for me since the age of 4 when we moved from Israel to Barcelona, and ever since it never stopped, with DC being the final stop (for now;)! Therefore I love being on the go, traveling and discovering new places or revisiting the places I love! And who doesn't love escaping from the cold when we are freezing here in the East Coast? As some of you might remember I was in Miami at the end of 2013, and I am excited to share with you all that I will be back in Miami this week thanks to TOUS, and if any of you are there let's hang out at TOUS event in their Aventura store, check out their beautiful and timeless pieces, while sipping on sweet drinks! Oh and you won't go home empty handed, on the contrary you will be receiving a beautiful Valentine's day gift! I truly hope to meet you in person;)!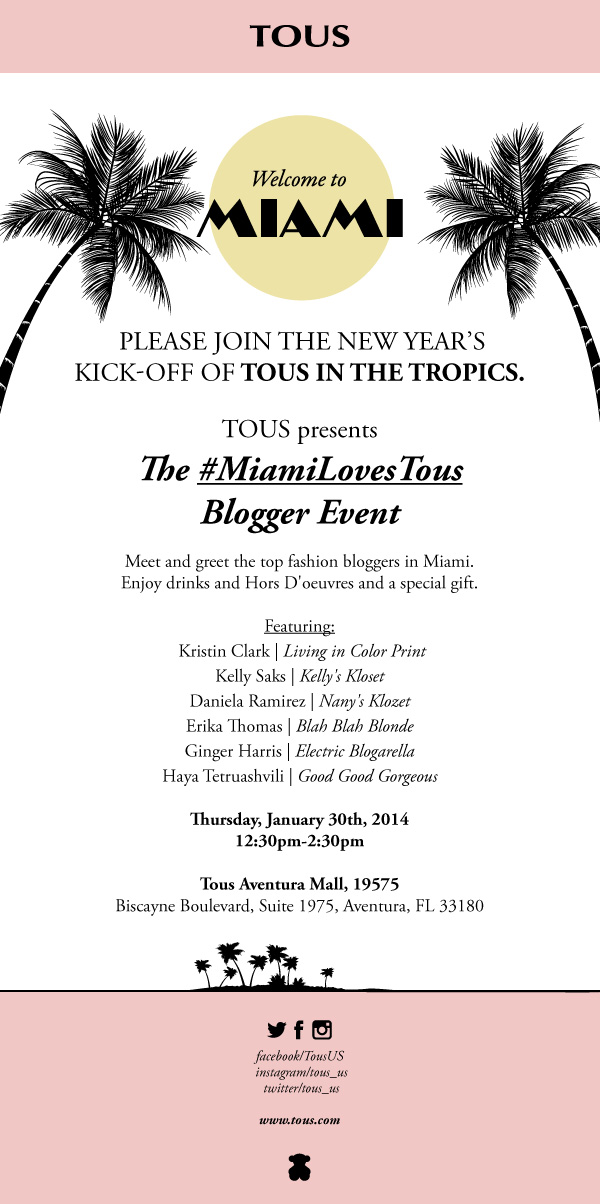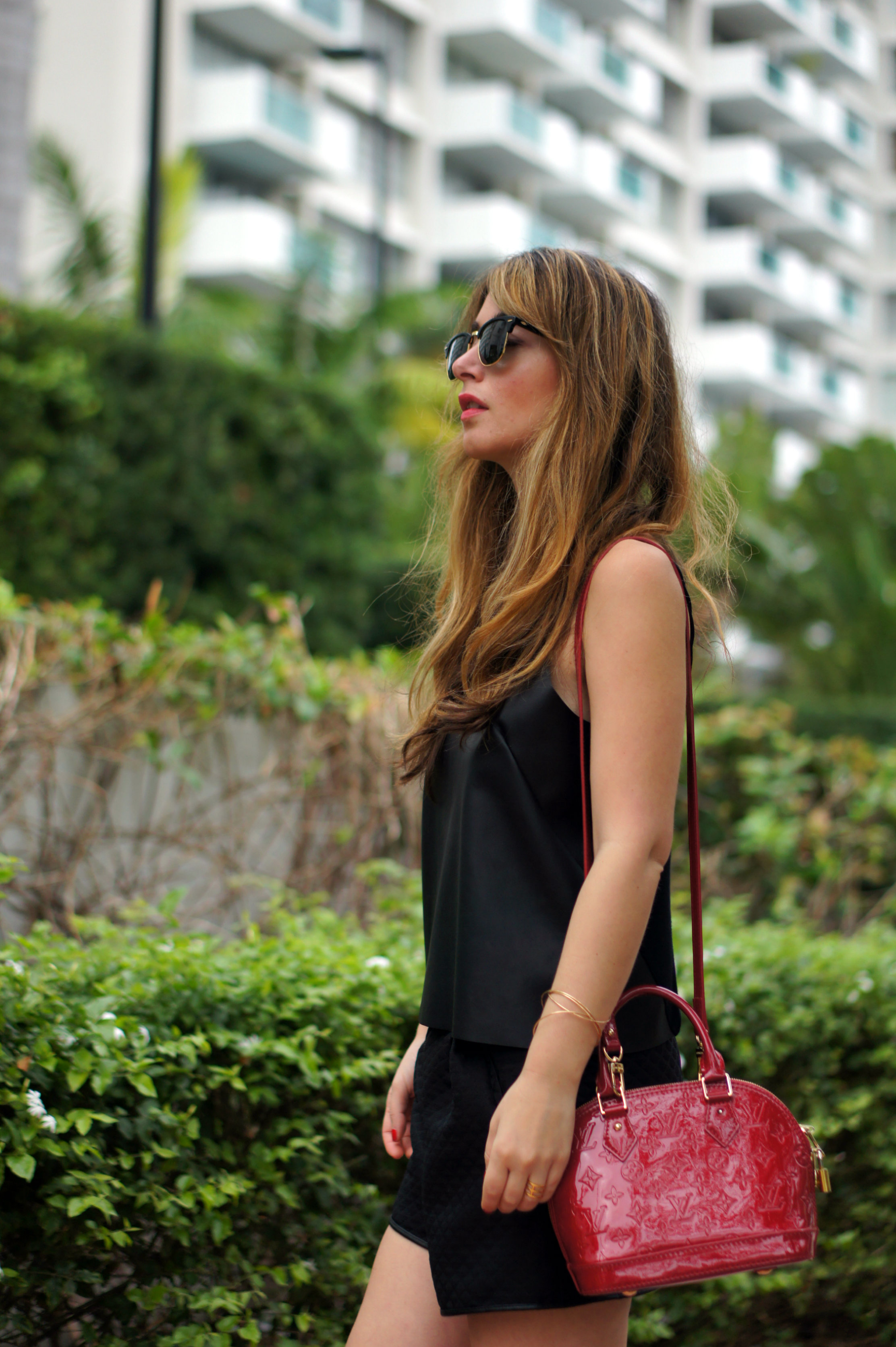 Here is the look I wore on my last day in Miami, all black with red accents. I believe that you can never go wrong with black and red, and wearing these pieces a little loose like I am wearing them here, always gives the illusion of a slimmer figure (which I so desperately needed, since I ate everything in site on my vacation;).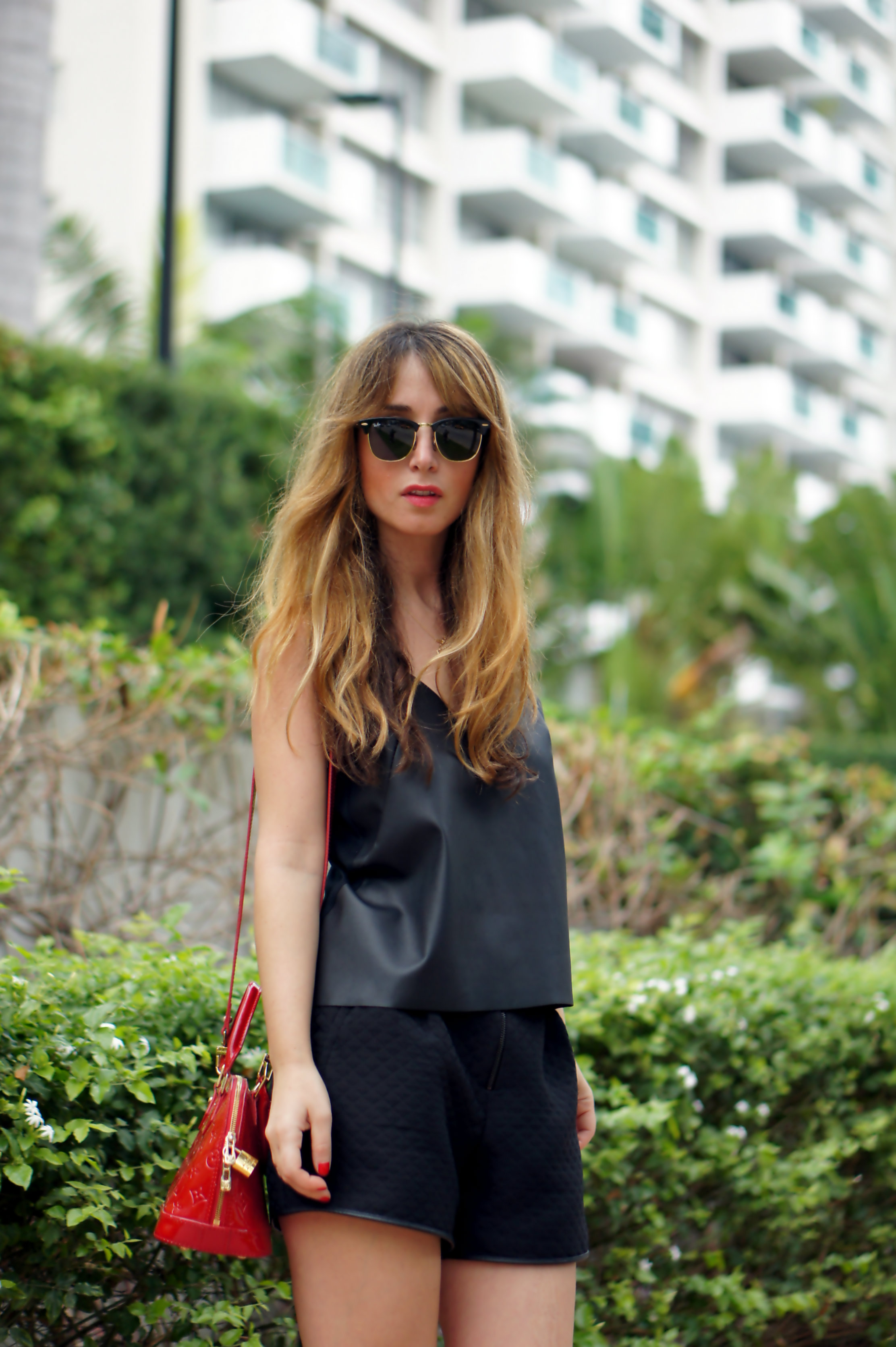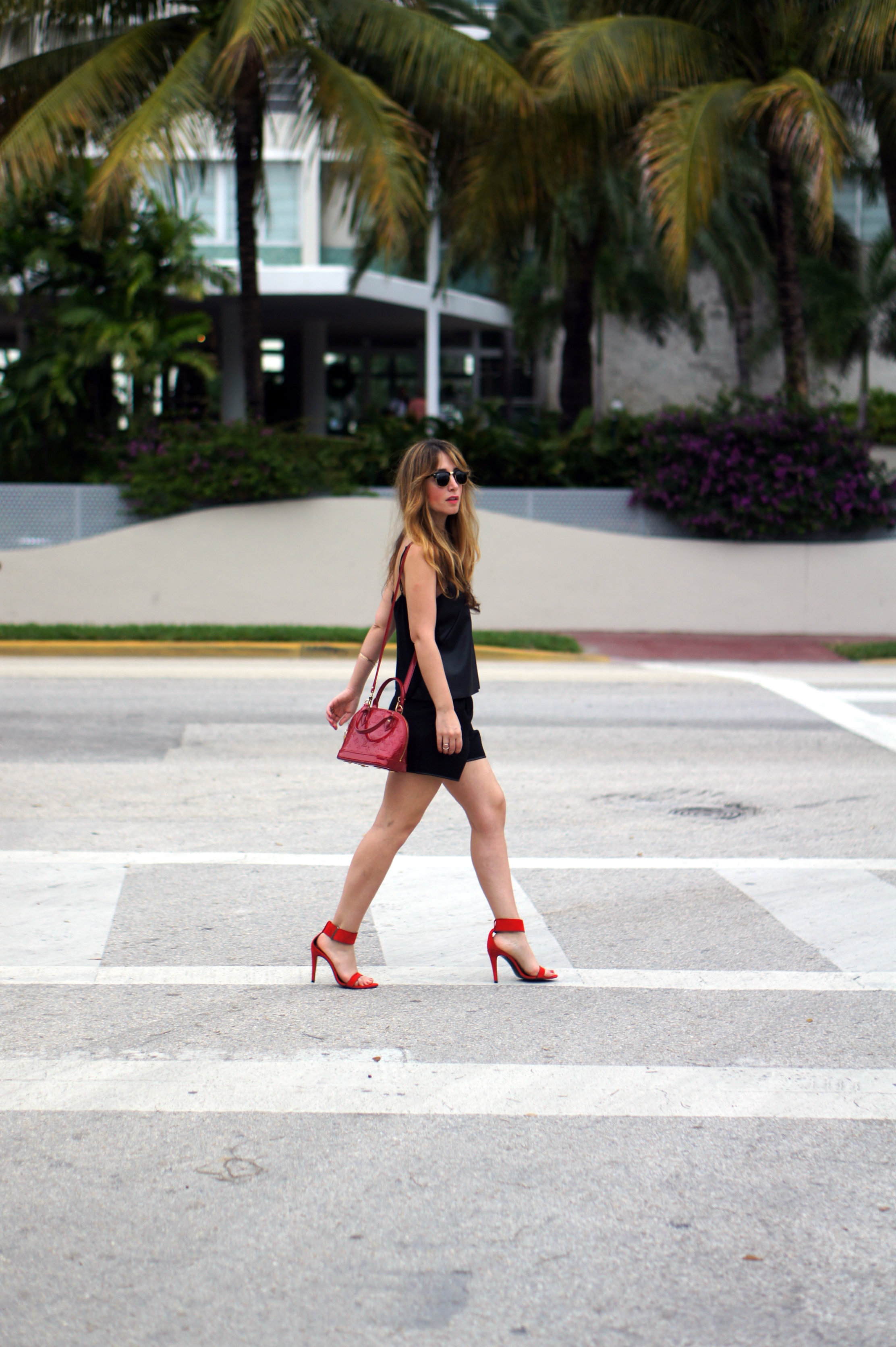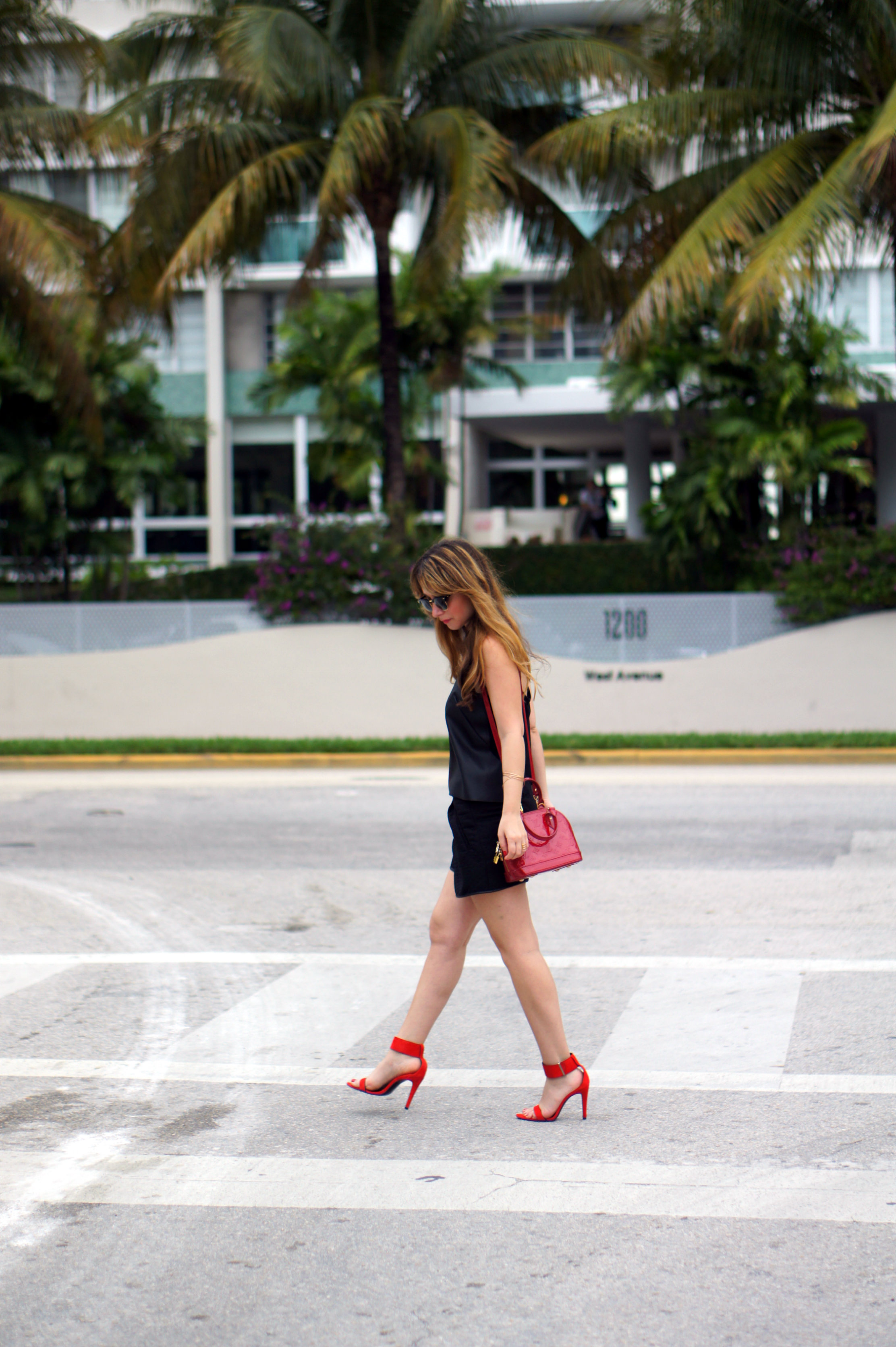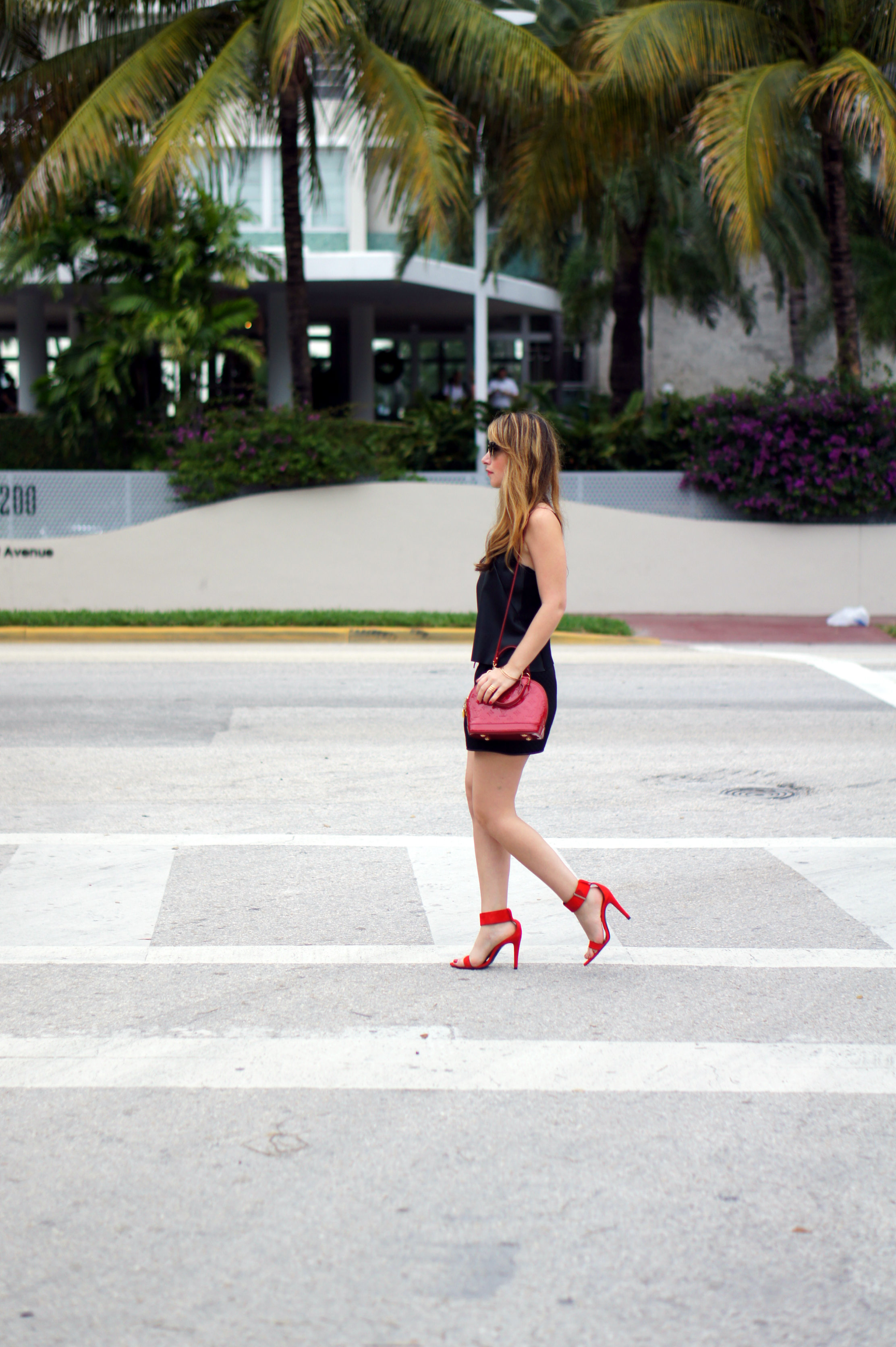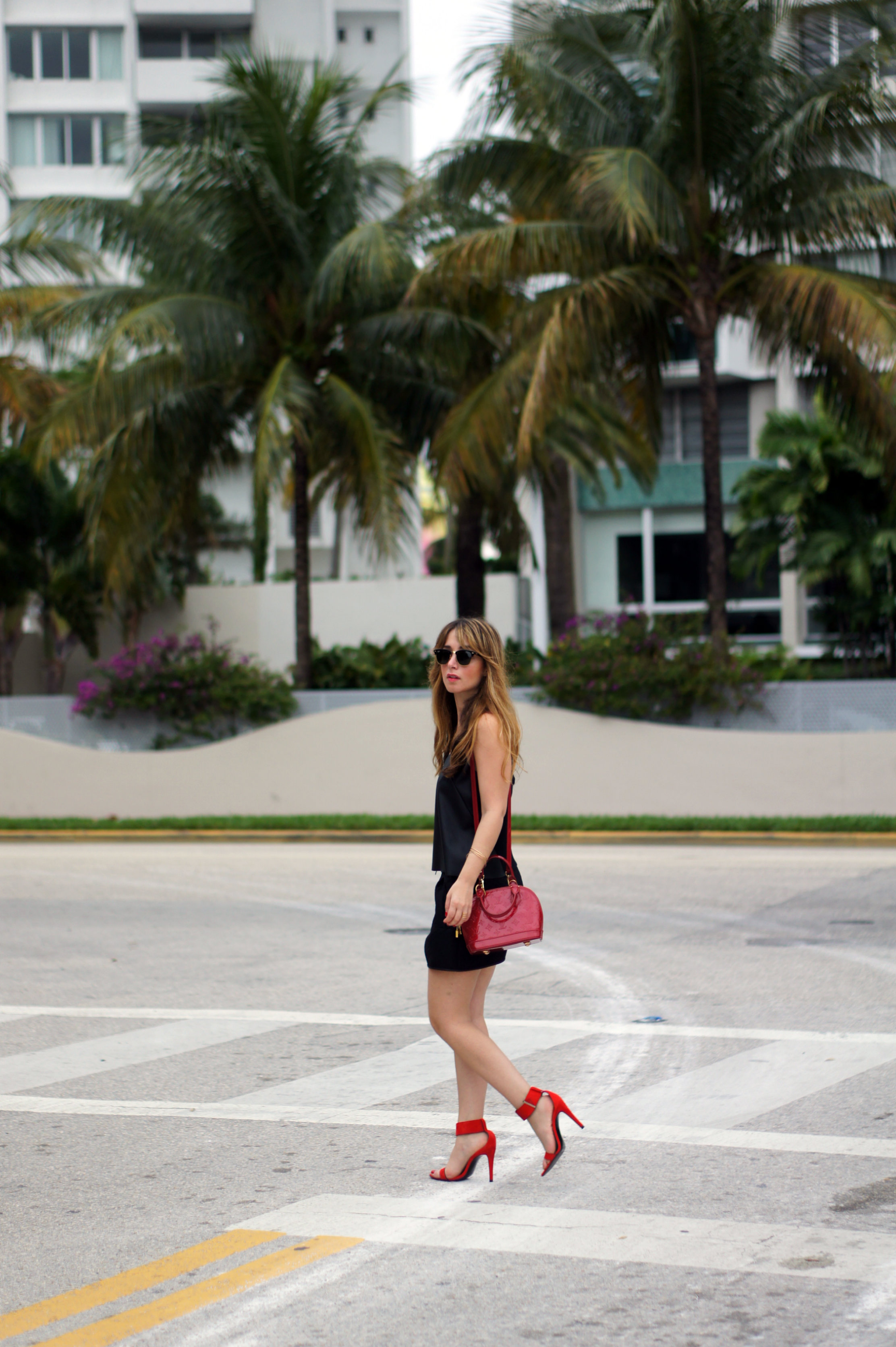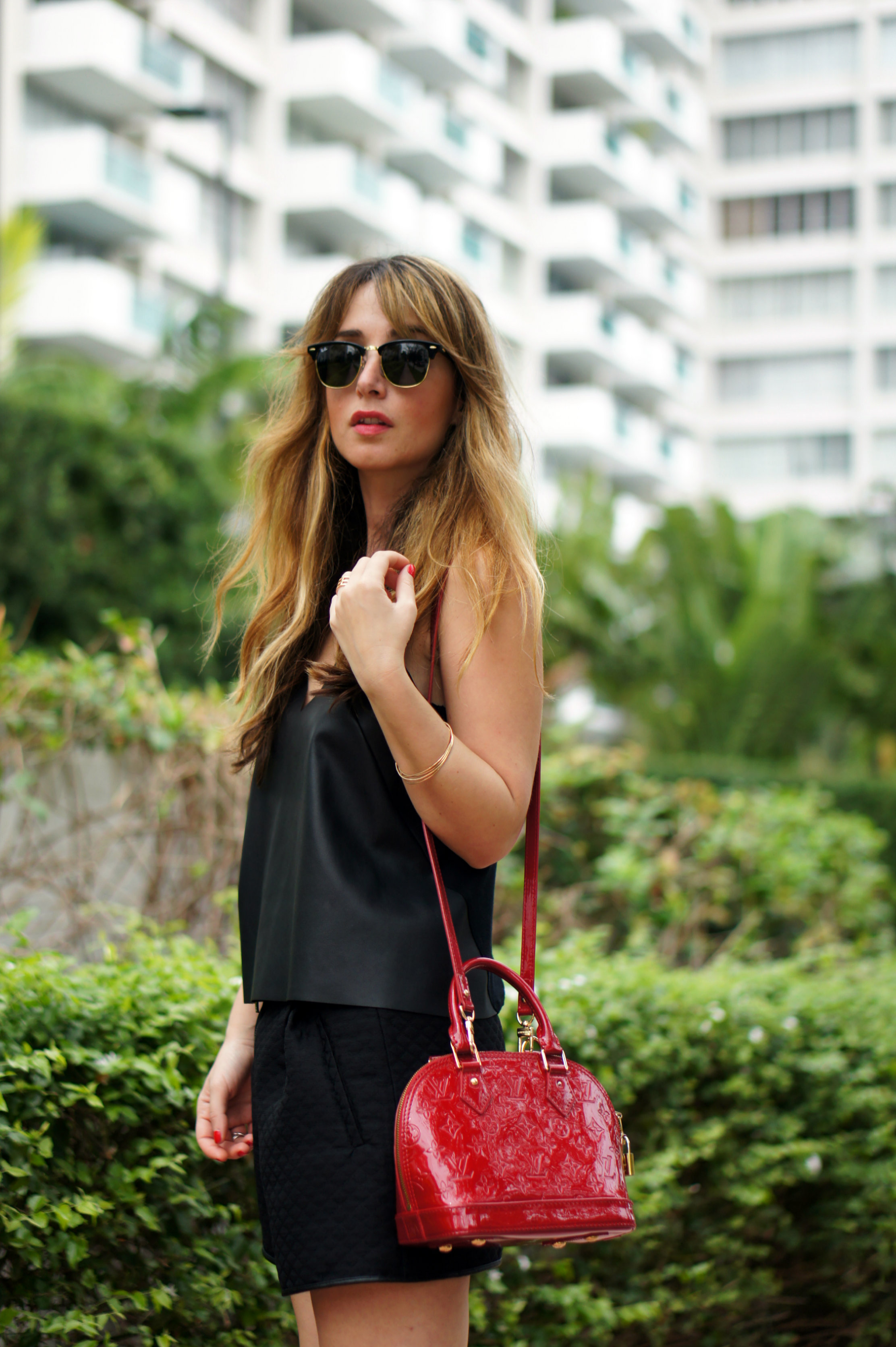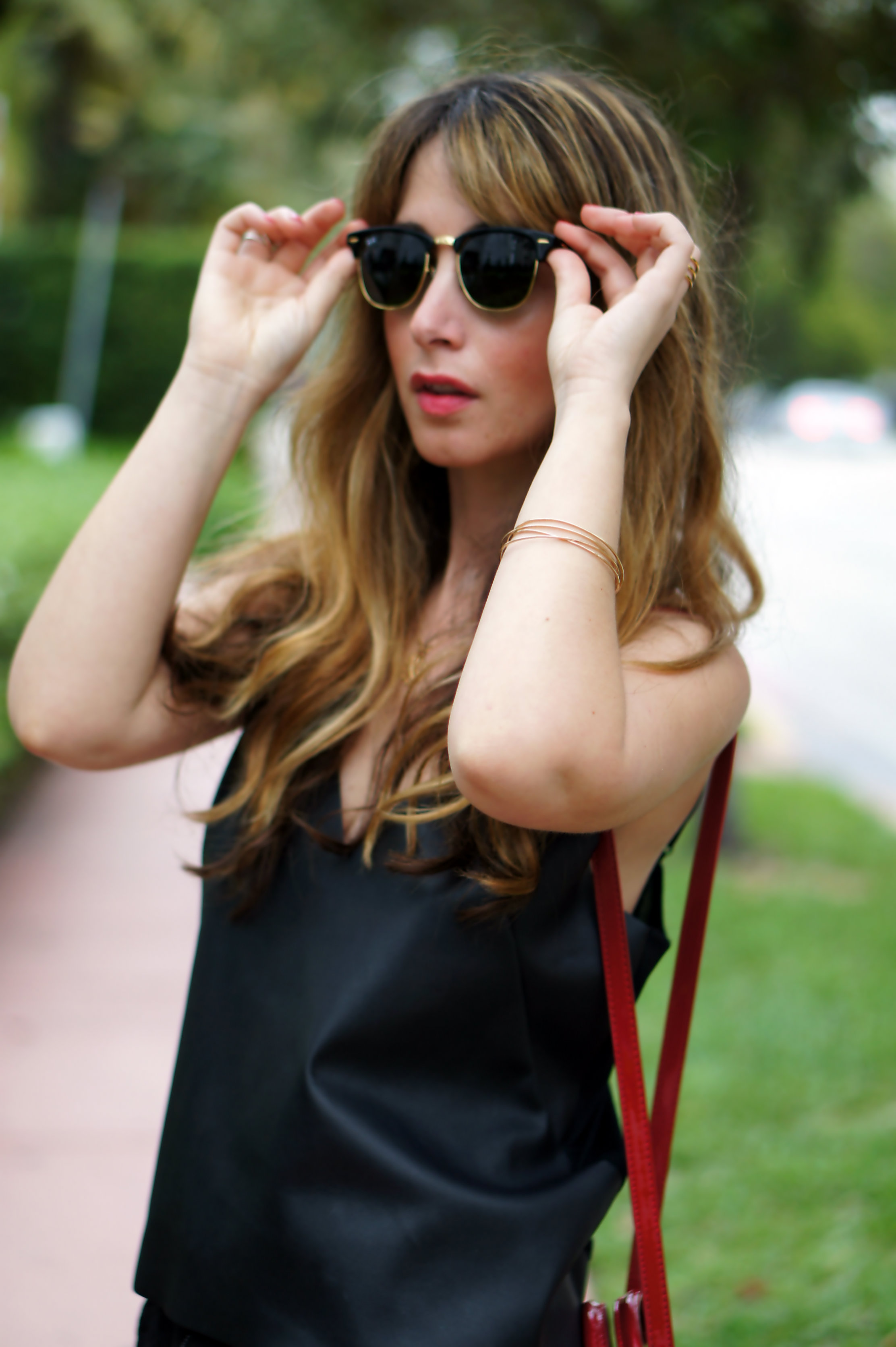 Viajar es una de mis pasiones, esta en mi naturaleza, y fue inculcado en mi desde muy pequeña por mi familia. Todo empezo cuando llegamos a Barcelona en 1987 (yo con solo 4 añitos), y finalmente acabe aqui en DC, y ahora quien sabe donde me llevara la corriente;) Asi que no es ninguna sorpresa que me encanta viajar, y especialmente a lugares calurosos y con solecito! Algun@s de vosotr@s os acordareis que estuve en Miami a finales del 2013, y me encanto! Y ahora tengo la oportunidad de volver de nuevo gracias a TOUS! Nos han preparado un dia lleno de sopresitas, asi que si estais por Miami, me encantaria conoceros en persona! Aqui teneis la invitacion para el evento de TOUS en Aventura! Ahora me toca preparar mis looks, y la maleta, igual me llevare algunas de estas piezas que lleve en mi ultimo viaje a Miami, como este look;)! Que os parece?