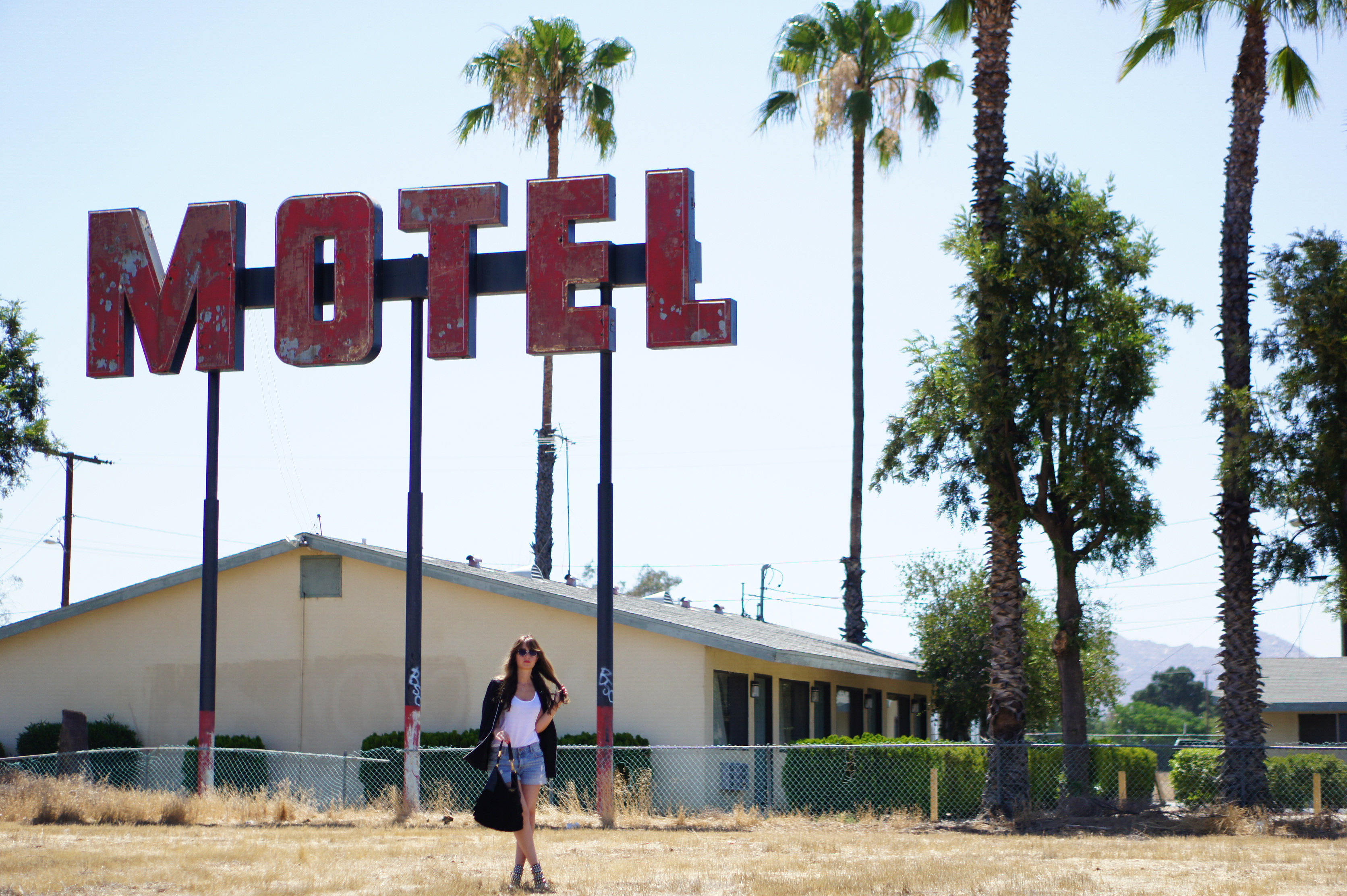 Just like promised here is another one of my California looks… Weeks before our trip to the West Coast I had envisioned finding the right Motel sign and taking photos of my road trip look from San Diego to Las Vegas! The trip isn't short, and you want to wear something comfortable yet cute for when you get to Vegas right? So I chose my denim shorts, white tank top (as I said who doesn't pack a bag full of white tanks when on a summer trip?) Cute high heels (not too high though, cause you still wanna be able to wear higher heels when out at night in Vegas;)! My YSL bag, and a structured black blazer, because let's face it, as much as I use protection on my shoulders that desert sun burns my skin, so this is a MUST!!! Luckily my hubby has the eye of an artist, and he saw this Motel sign in the distance!!
Similar denim shorts by Pepe Jeans, similar white tank top by Asos, similarblack blazer by Asos, Similar high heeled sandals by Kurt Geiger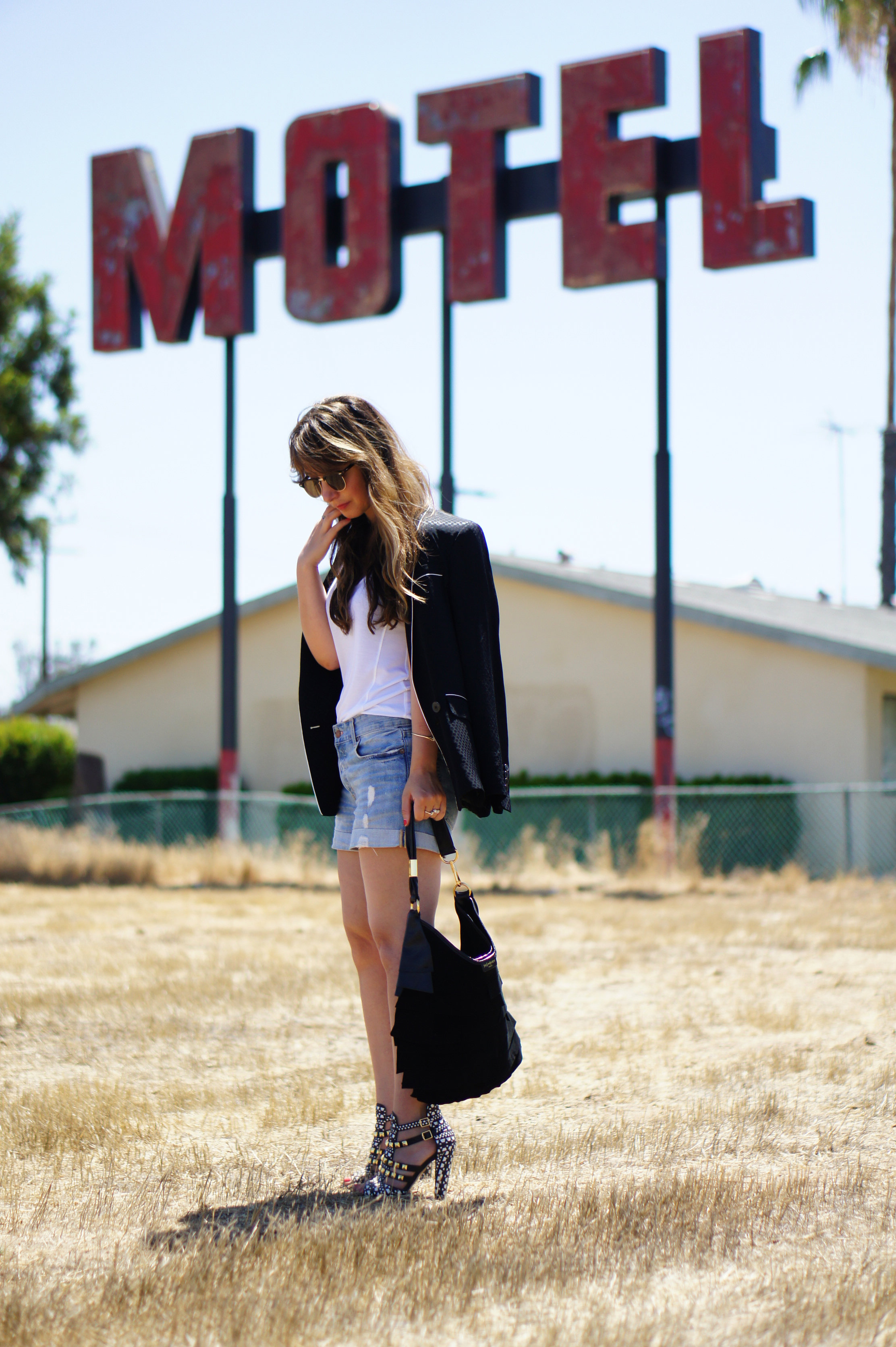 Tal como os prometí aquí tenéis otro de mis looks Californianos! Semanas antes de nuestro viaje, tenía la visión de encontrar un Motel abandonado para poder sacarme fotos con el rollo Californiano! Y que te pones en un road trip que dura horas, y necesitas estar mona pero a la vez comoda? Fácil, shorts tejano, camiseta blanca, tacones preferiblemente cómodos, mi bolso YSL, y un blazer negro (para proteger mi piel blanca del sol de desierto)! Tuvimos la suerte de encontrar este Motel en el camino, porque mi marido tiene una vista de Artista;)!