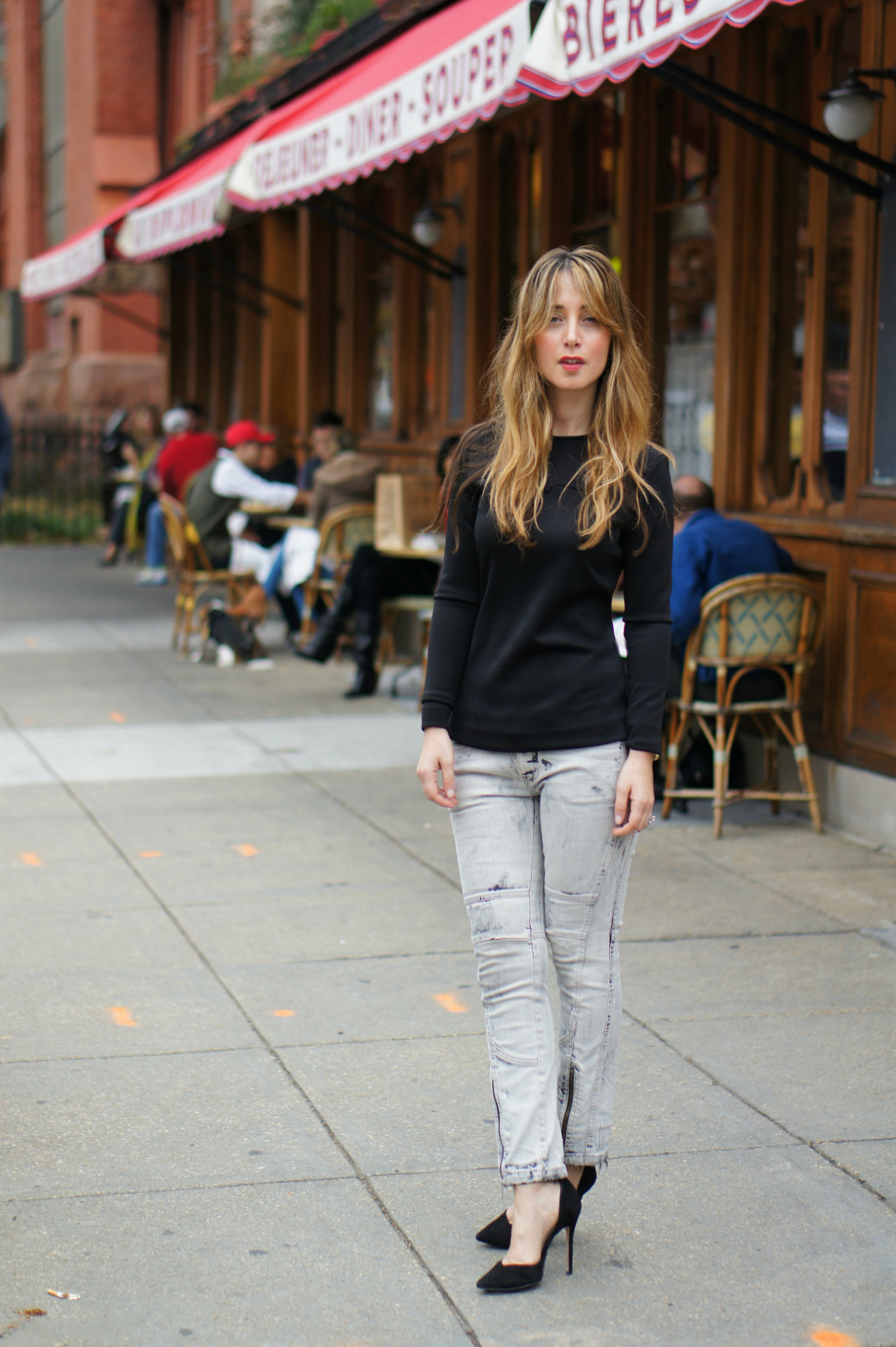 This look was totally and completely inspired by Parisian style, that effortless chic that makes us all be in awe of Parisian women and their style! For those of you who know me, you will know that Paris is one of my favorite cities, growing up in Antwerp spending many a summers getting on the train and traveling to Paris with my family created a special bond with the city. So when I met the designer behind Wai Ming, Emily in my visit to St.Louis and she told me she had lived in Paris and was inspired by it's designers and Parisian style, it was (needless to say) an instant connection (amongst other similar interests:). Emily designs her Wai Ming pieces with these elements in mind Fresh, Light, and Effortlessly chic, and I say AMEN to that! Her collection absolutely wowed me and of course I had to get my hands on a few of them;) So here is my way of bringing Paris to DC:) A Sunday brunch at french bistro Le Diplomate, wearing my Wai Ming Ilana top, sipping a café au lait and reading my " Paris Street Style" book, and of course all of this with the love of my life!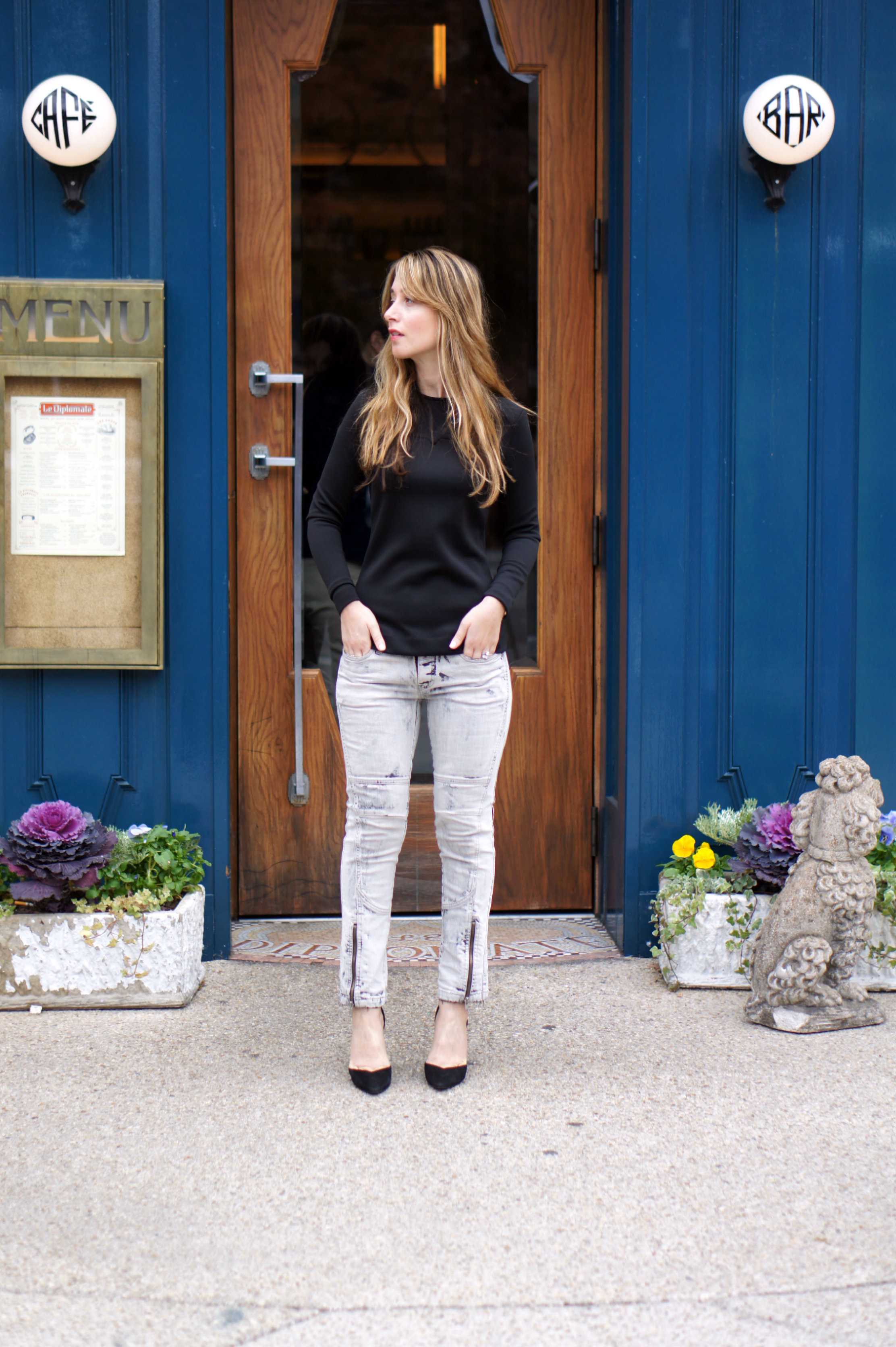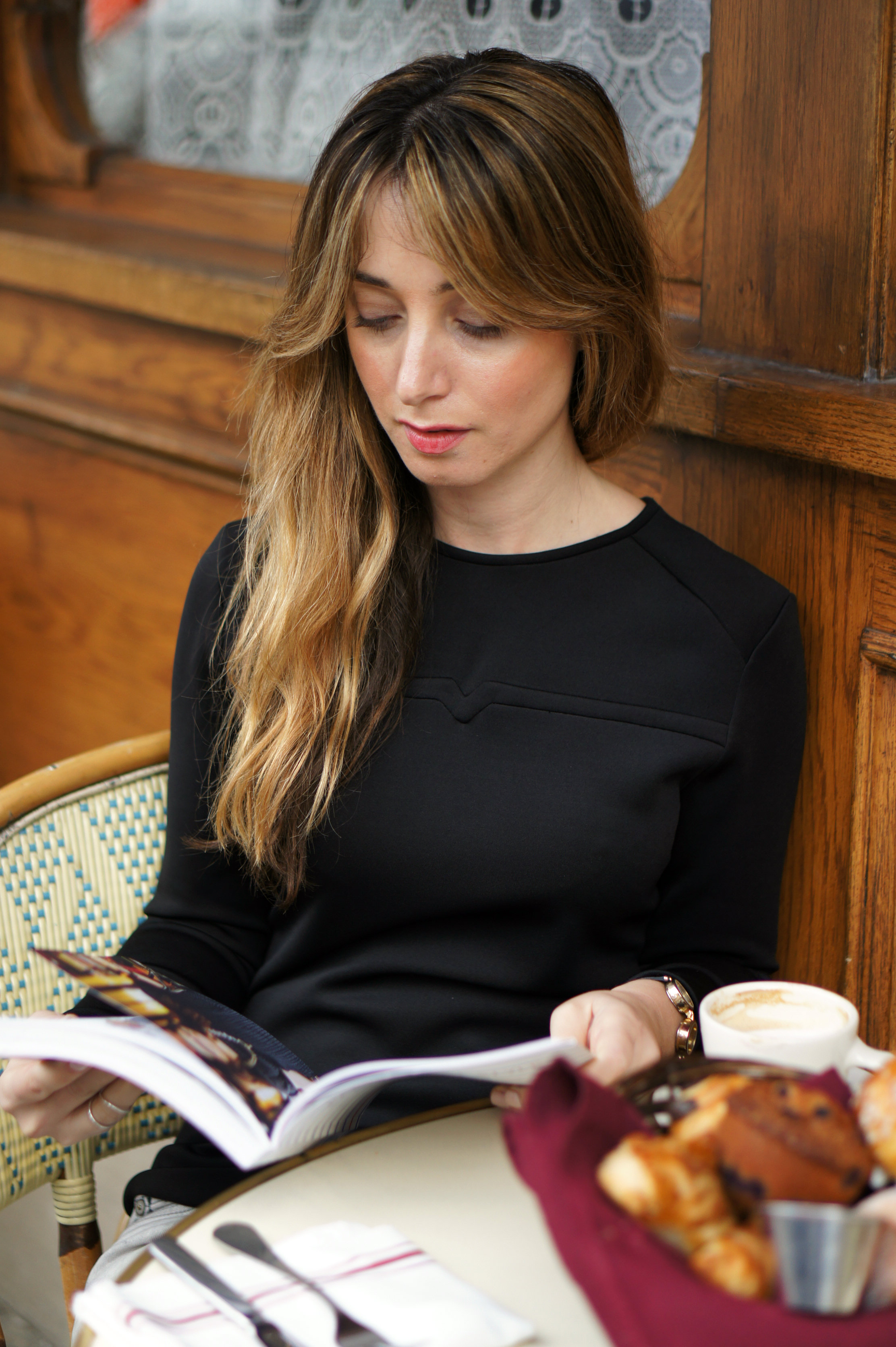 Este look es un look totalmente inspirado por el estilo "effortless" Parisino! Con mi Ilana top de Wai Ming, una de mis marcas preferidas y mi diseñadora preferida Emily! Su colección inspira y respira la simplicidad y la sofisticación, y eso es lo que a mí me encanta! Y para sentirme un poco más "Parisienne", me fuí a comer a Le Diplomate, con mi libro de "Paris Street Style", mi café au lait, y mi amor!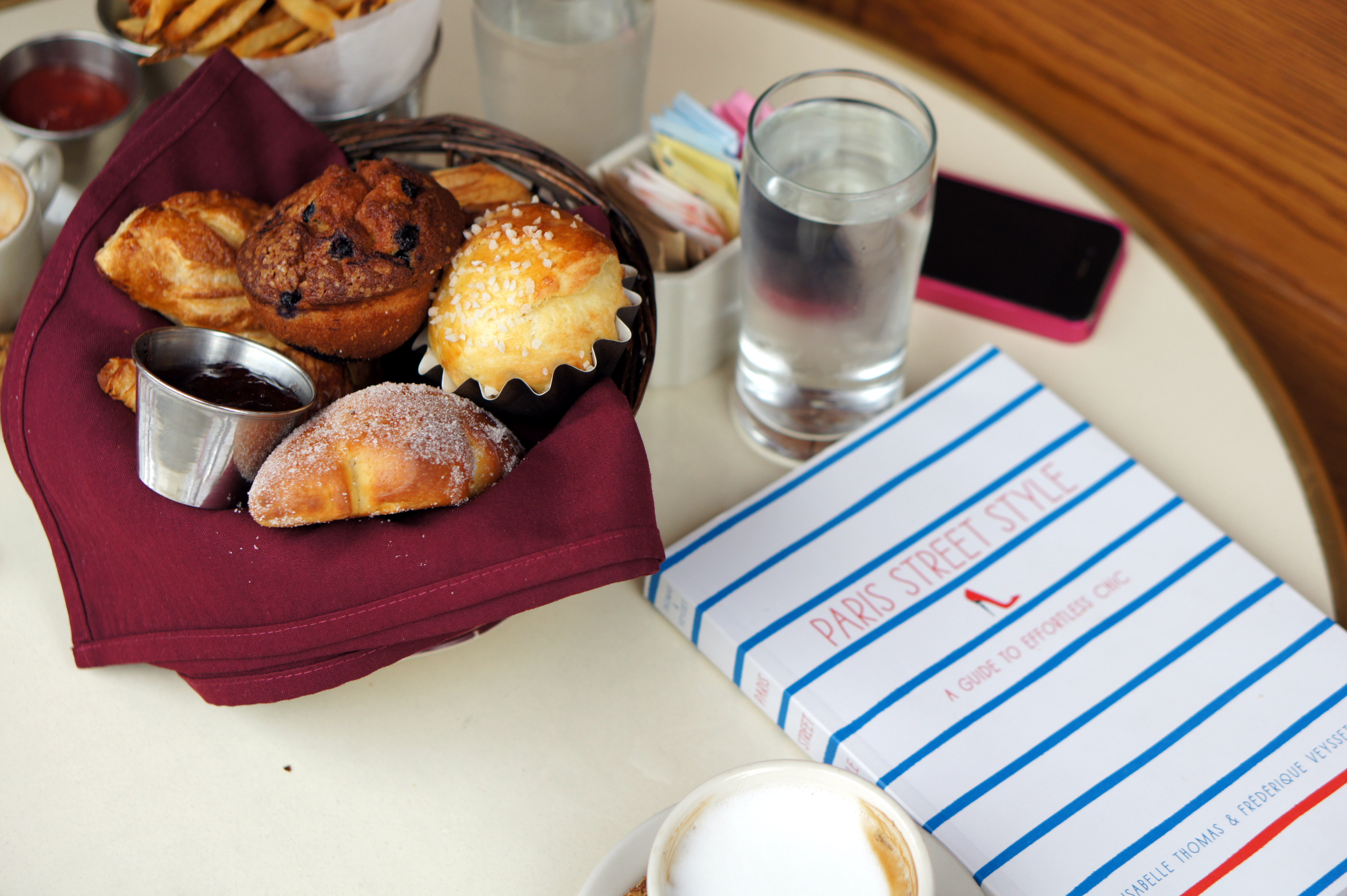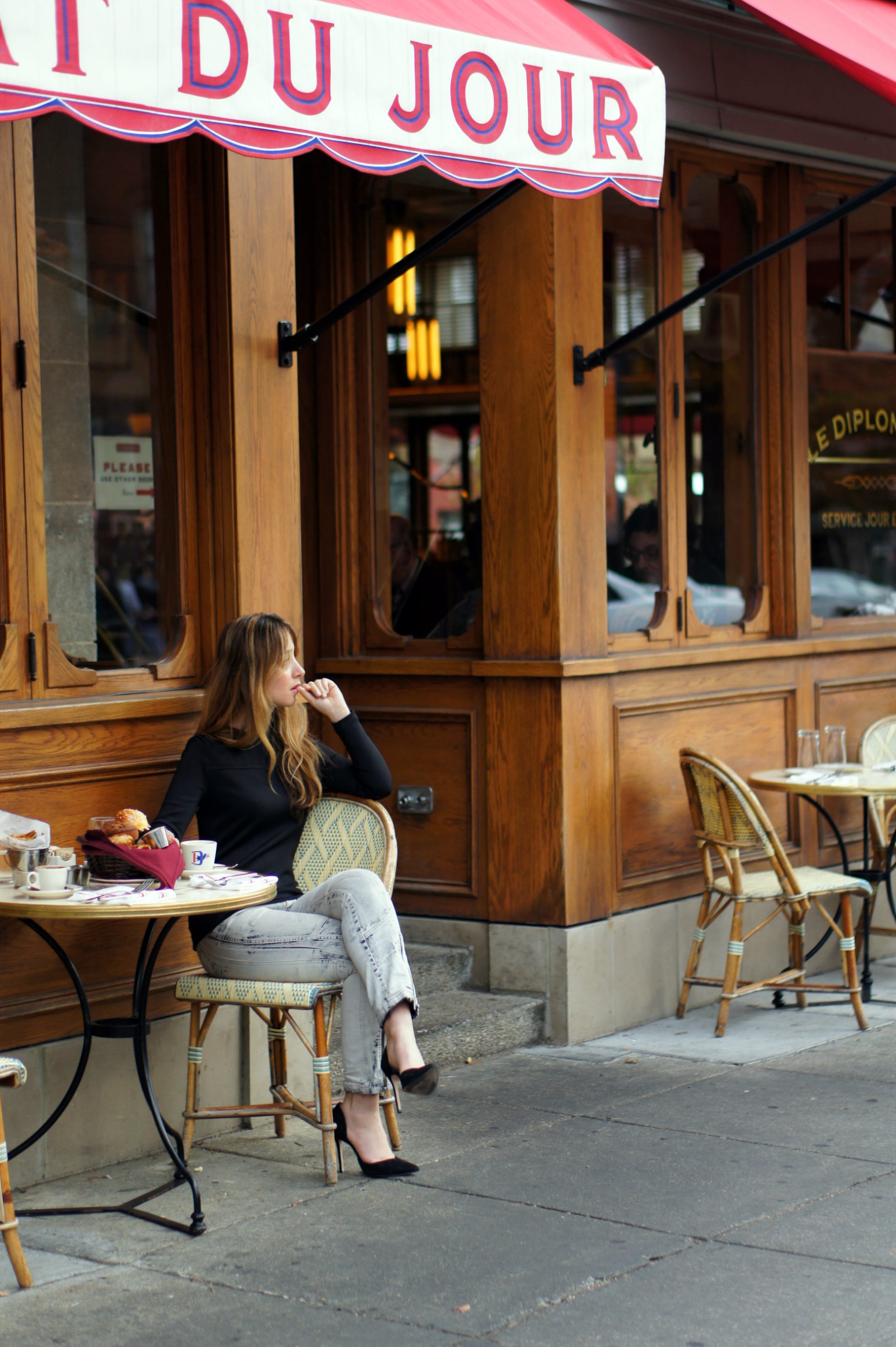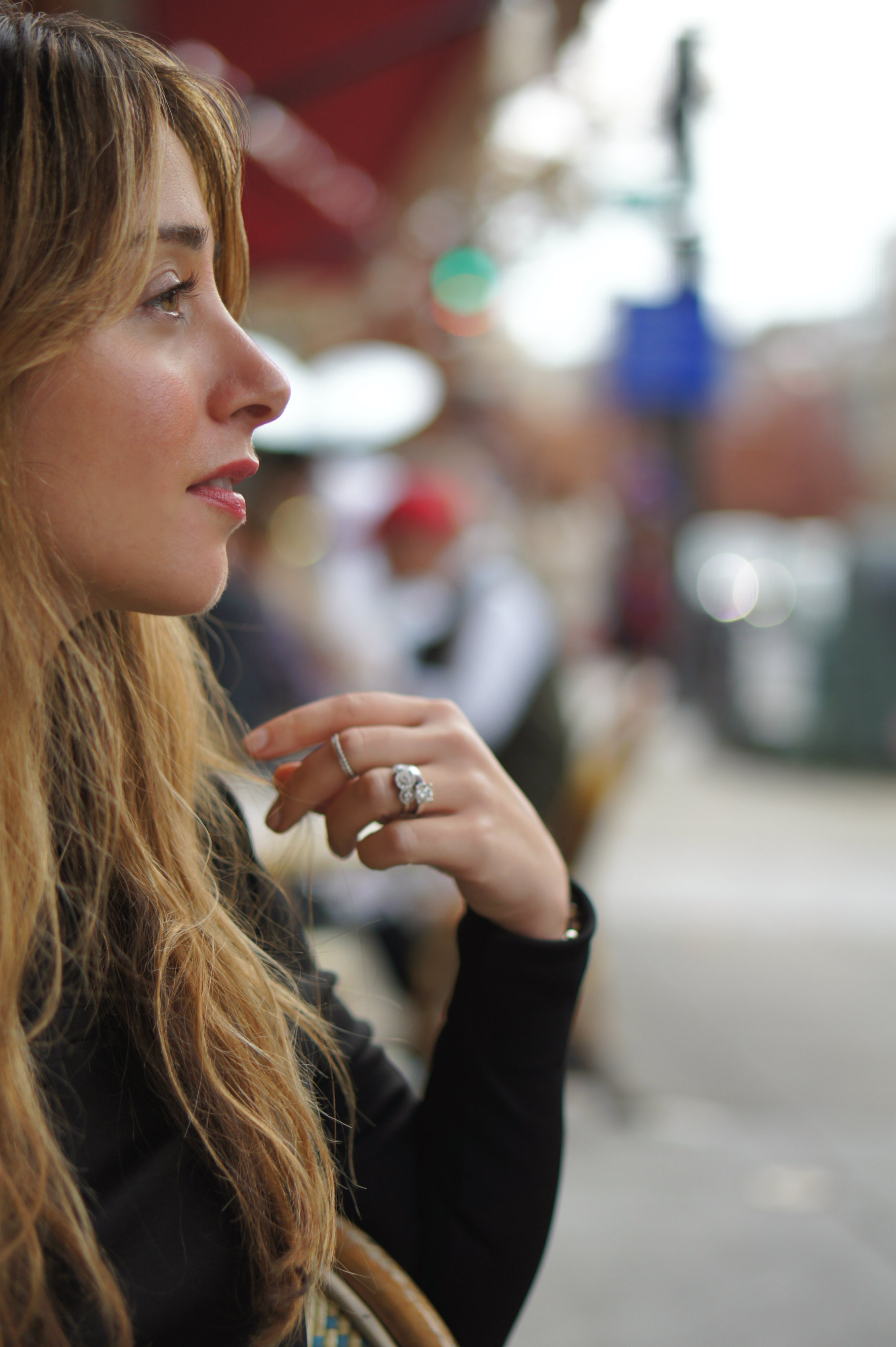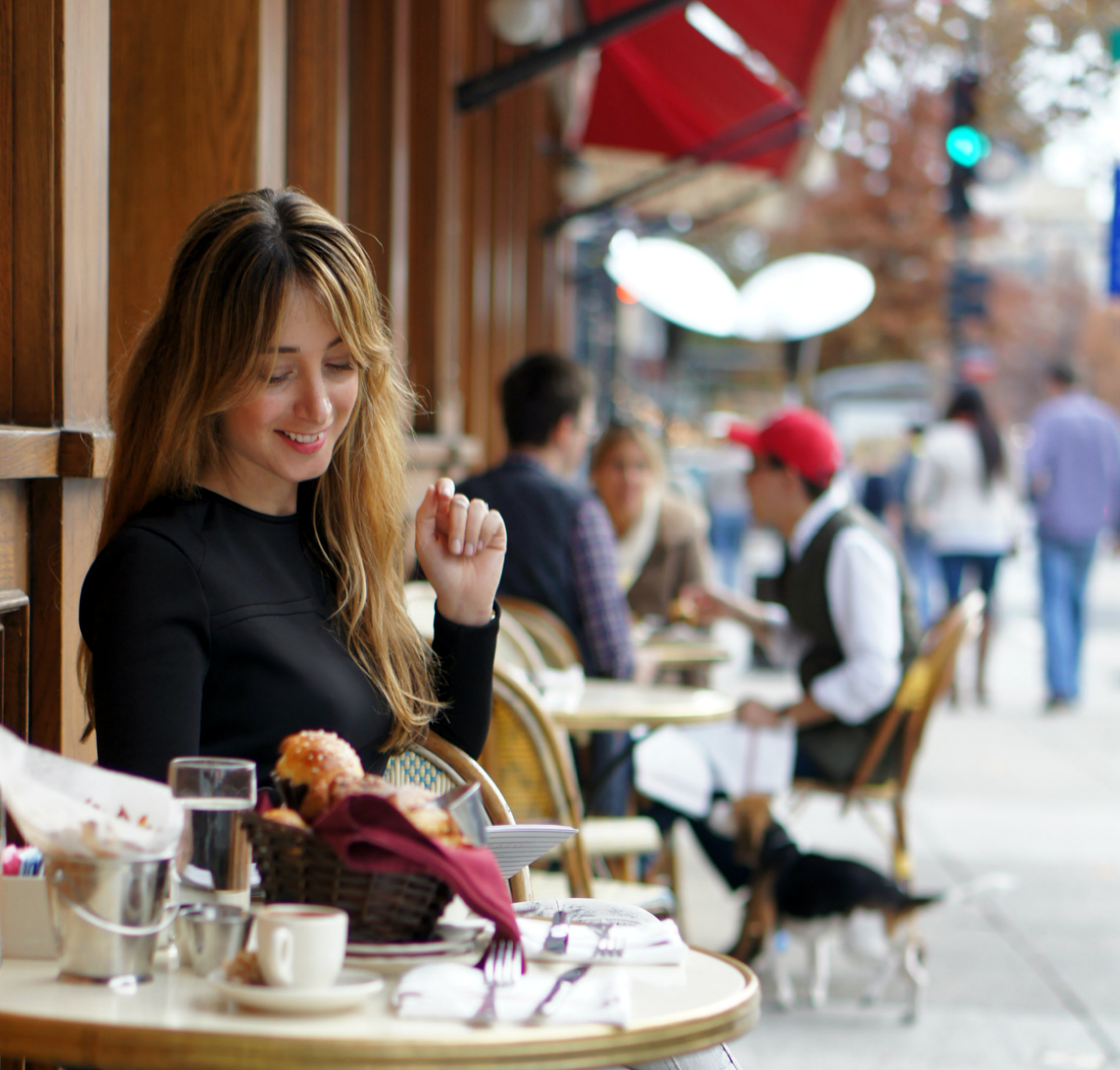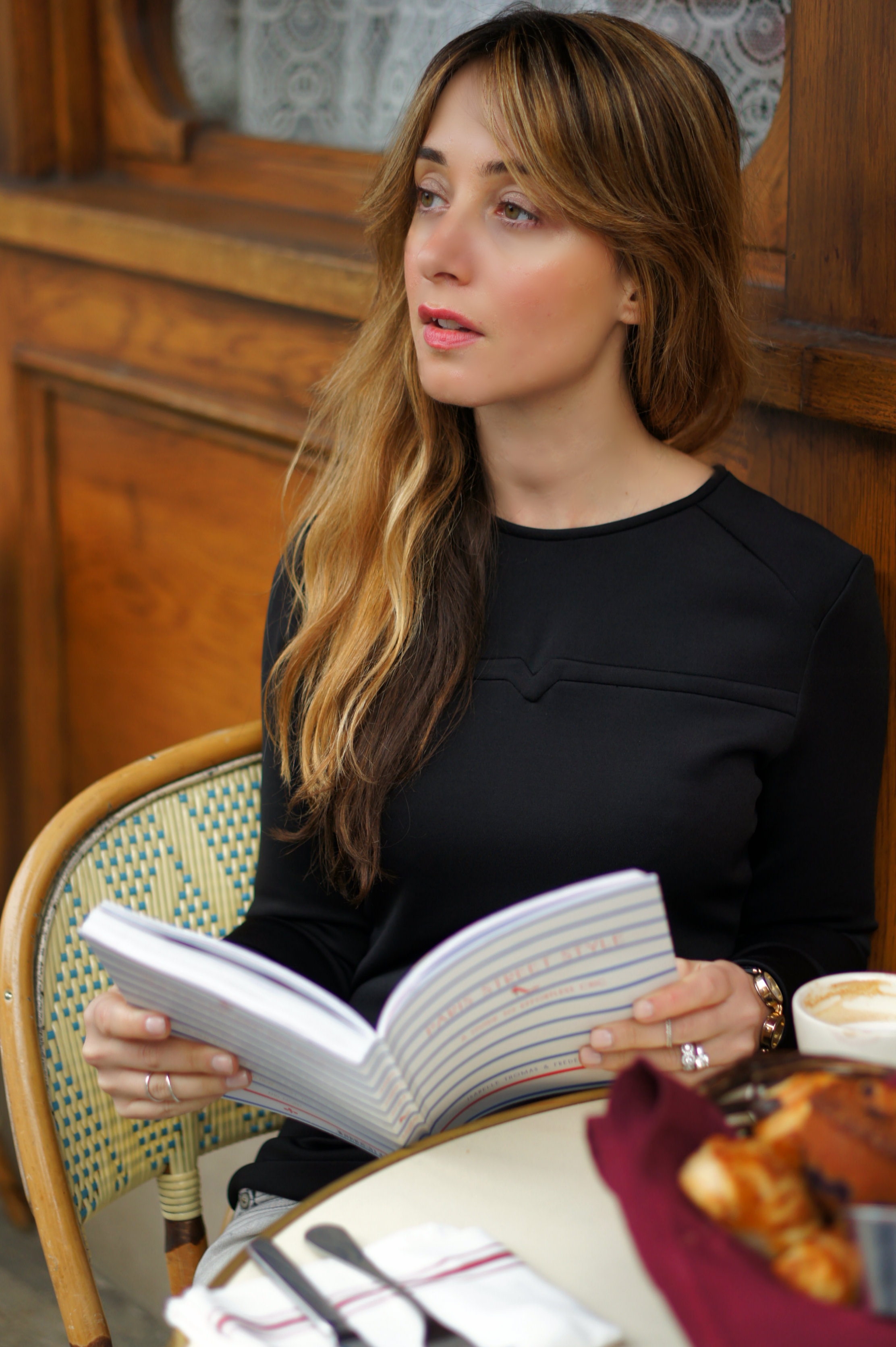 Oh and here are our favorite "snacks" at Le Diplomate… Pommes Frites and an assortment of French pastries;)!