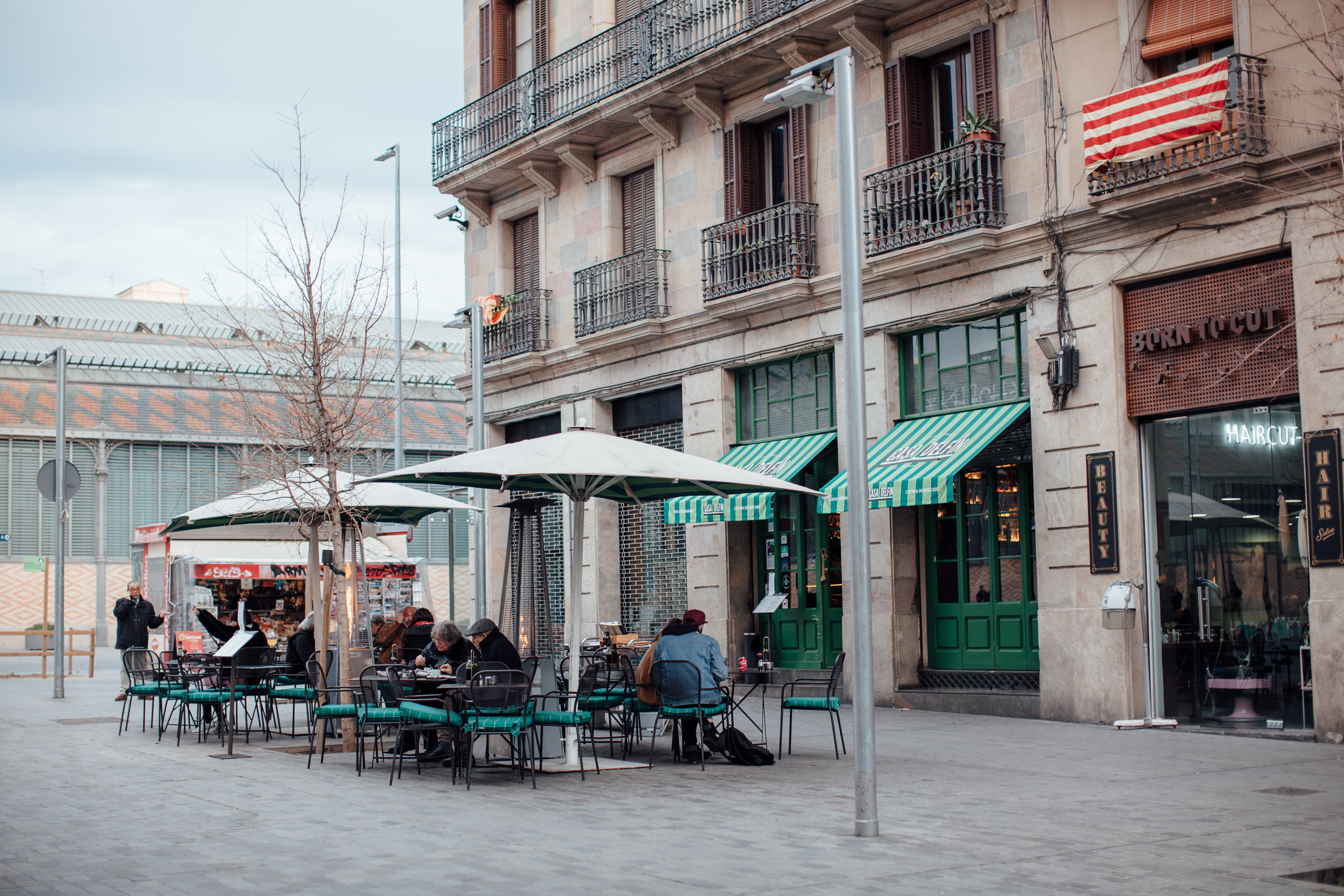 Photography by Charlotte Van Den Berg
As promised here is my second part of this El Born series, I wanted to show you more of this charming neighboorhood like Casa Delfin, an absolutely delightful little restaurant in el Paseo del Born, where you can enjoy anything from delicious tapas to a tasty cafe con leche. If you read my previous post, you would know how in love I am with this part of town because it is where me and Jeff used to spend most of our time in our young lovebirds phase! We used to have dinner dates, or just stroll around and discover cool new designers and boutiques. Like this one I just discovered now, called Blended, where you can find vintage pieces or unique pieces from up and coming designers.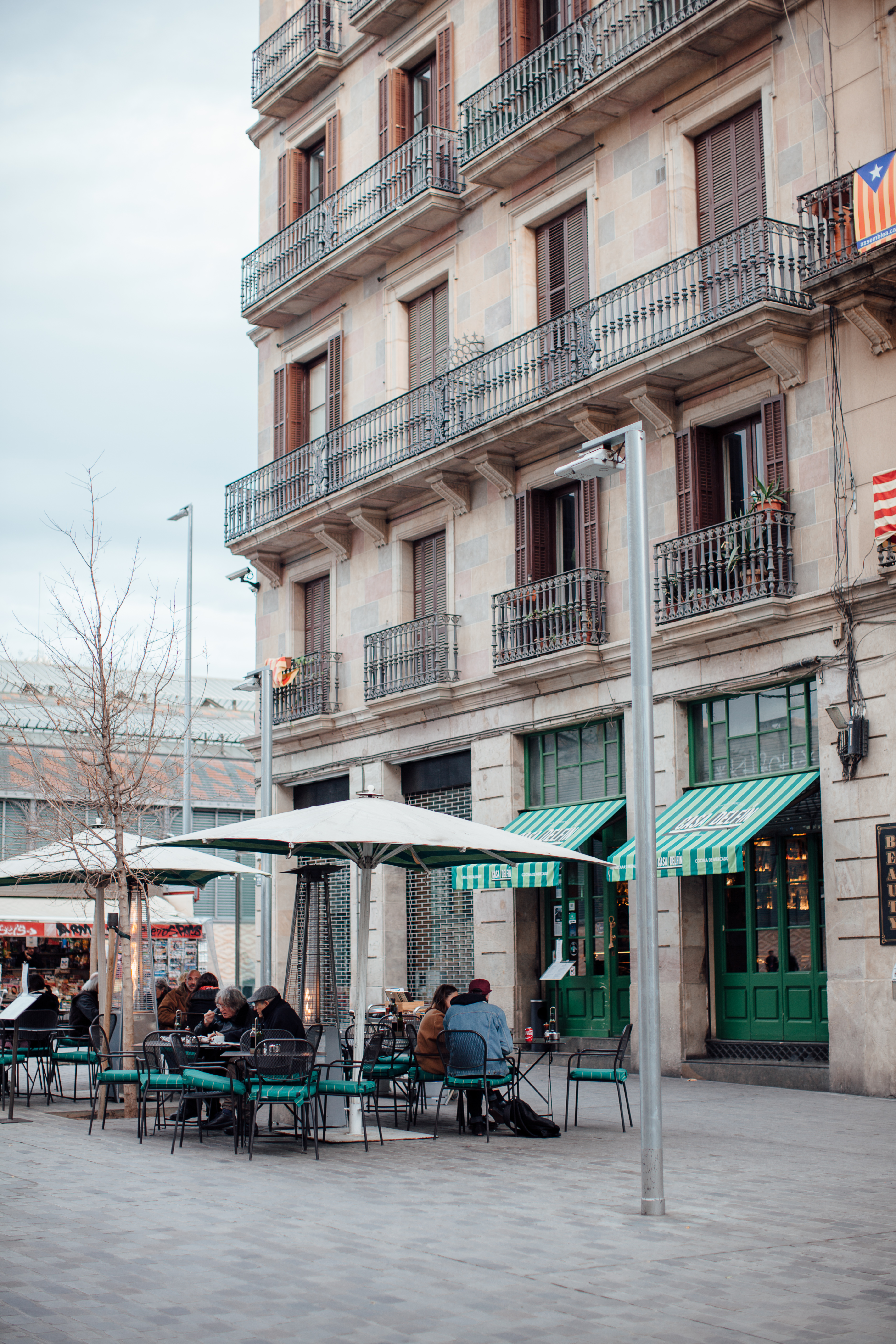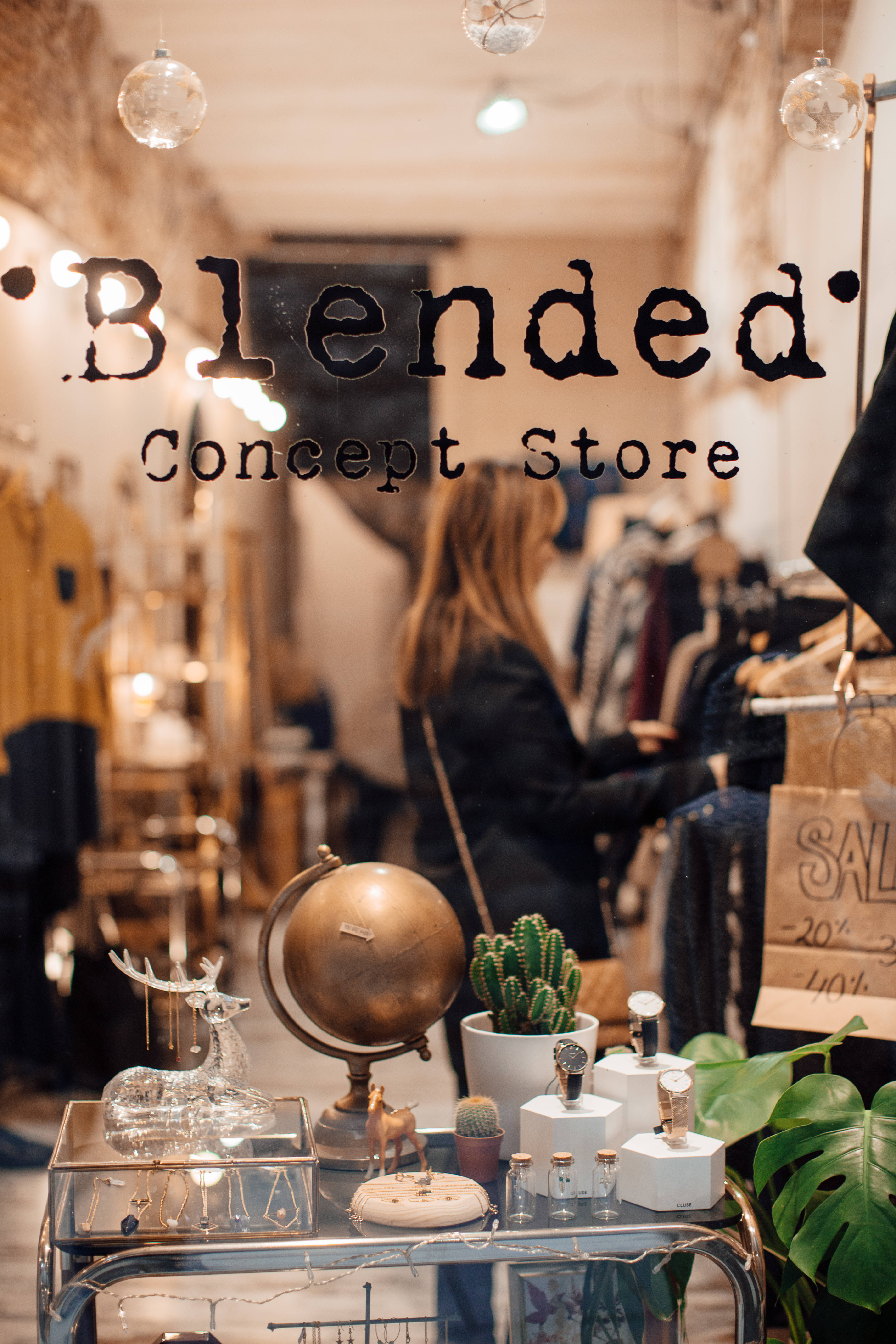 A few years ago when I was trying to parchase a Polaroid (this was probably 6 or 7 years ago) I went in search of this hidden Polaroid store in El Borne, and when I walked into it I was absolutely amazed, that they could have this insano selection! The other day when I walked into it I felt the exacto same way, so if you happen to be in Barcelona and would like to snap Polaroids of the city this is your to go to.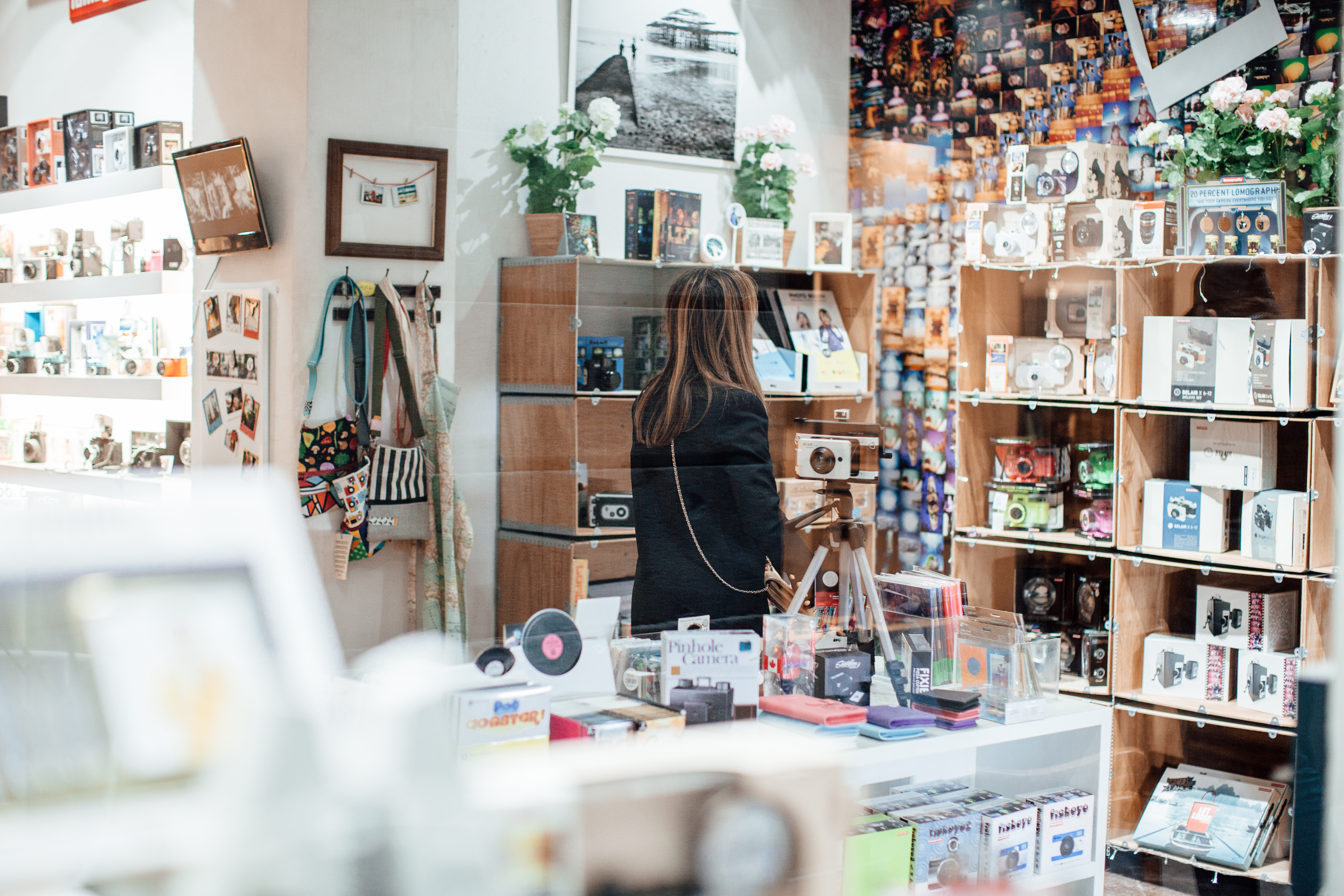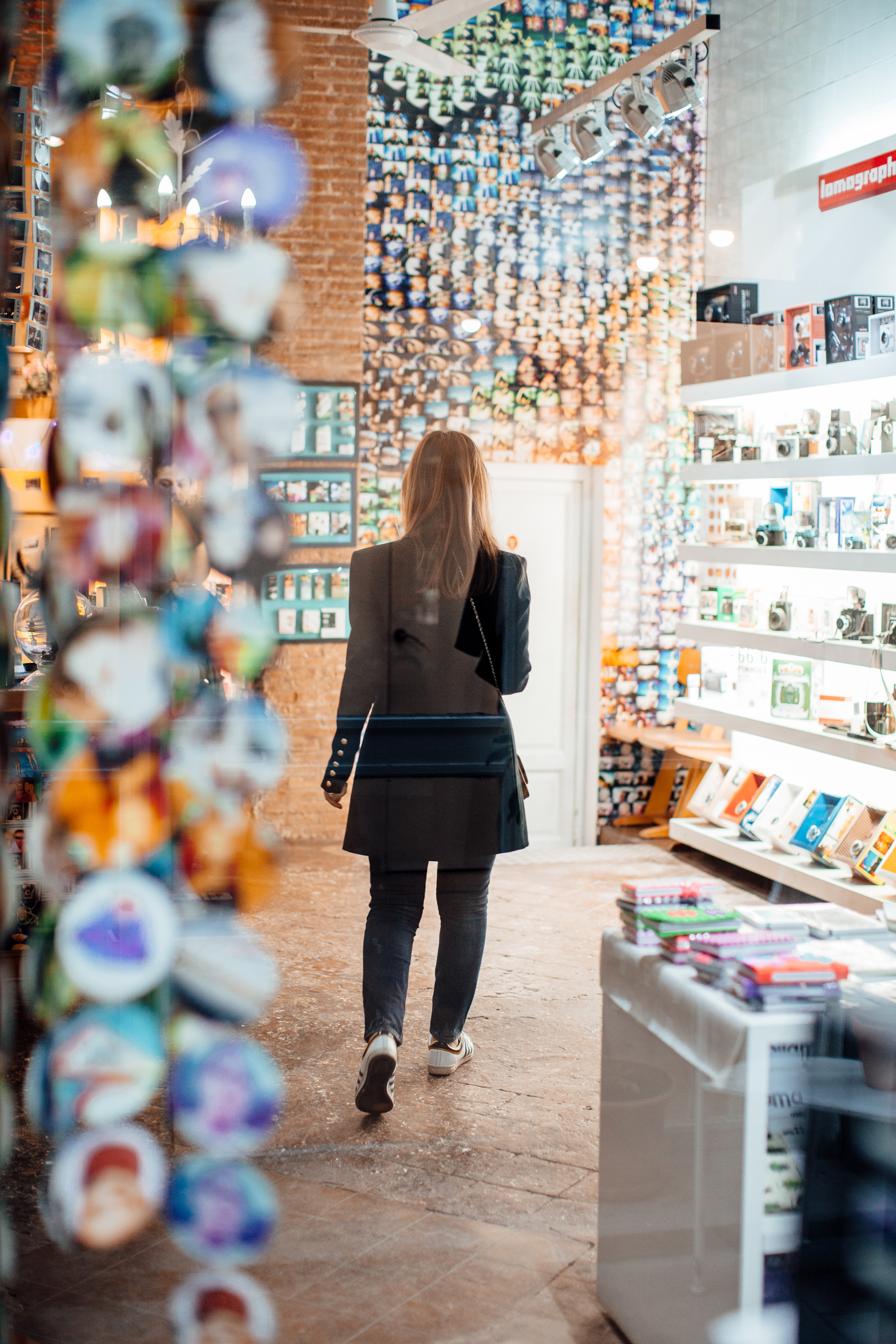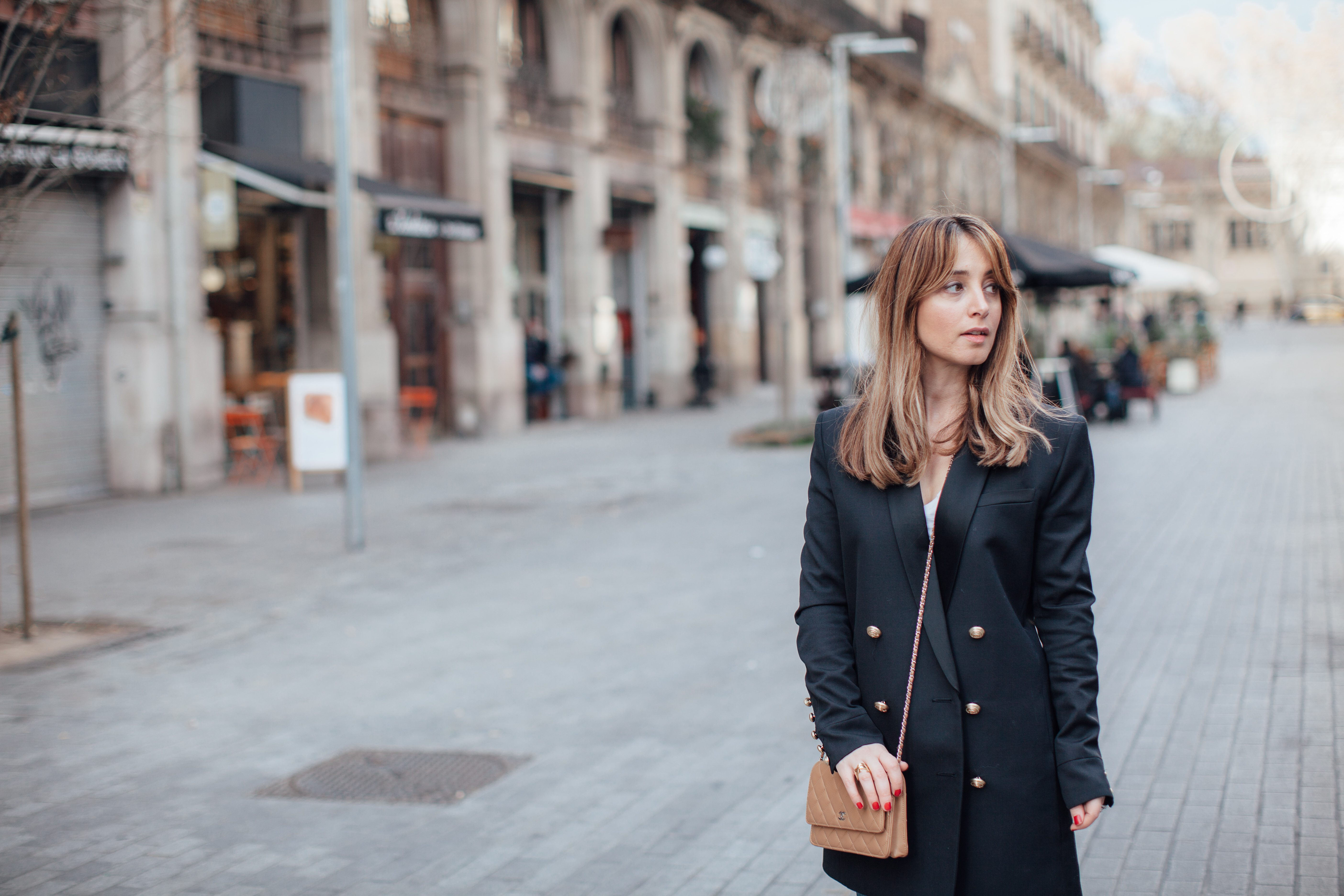 El Borne has plenty of hotels and accomodations, but these two have always caught my eye becasue of their charm, their interior design and well Hotel Banys Orientals was one of the first hotels you could find in this neighborhood. Below you can see the lobby of Chic & Basic Born.
Barcelona's health scene is taking over with dedal speed, and Teresa Carles is one of the main faces of this health evolution, with quite a few locations such as Flax & Kale (keep in mind not many places here serve kale or know of kale unlike the US where Kale has life of it's own;), Teresa's Stairway, and of course Teresa's Juicery, right in the heart of El Born you can get cold-pressed juices, healthy salad bowls and plenty of healthy deliciousness while you are discovering the city. I love all their places, the food is so fresh, delicious and their menus have an inevitable variety, not to mention their interior design is ON POINT, their Flax & Kale location is a world I love getting lost in! In their words "Eat better, Be happier, Live longer" and I leave you with that note, till my next Barcelona post! Besos…